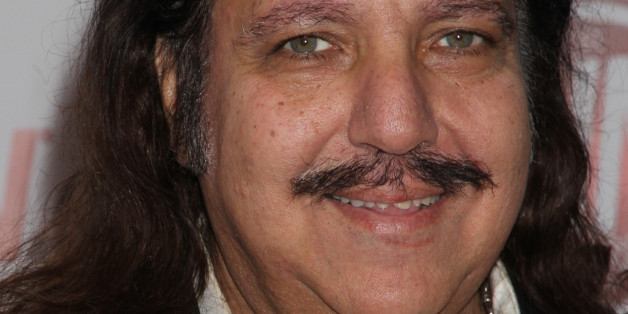 Ron Jeremy has a soft spot for animal rights.
The porn legend joined PETA in demanding the National Institutes Of Health stop sex experiments on critters.
Jeremy and PETA accuse the NIH of using tax money to mutilate animals' genitals, inject them with chemicals, destroy parts of their brains and eventually kill them.
In his letter to the NIH, Jeremy brings up a project that involved Johns Hopkins researchers using rodents in erectile dysfunction studies. Rodents reportedly had the skin removed from their genitals before they were electronically stimulated.
"When people across the country are struggling to meet rising health-care costs, why is the NIH putting up millions of dollars to fund hard-ons for rodents?" Jeremy wrote. "I consider myself to be a bit of an expert on sex—I've got more than 1,700 movies to prove it—and I know how important it is to have and enjoy it. But I don't know a single person who's OK with cutting up live animals' genitals for any reason."
Jeremy called the sex experiments "twisted" and "depraved," recounting that he once had a rat named Fetus whom he adopted from Howie Mandel. "I know firsthand what great personalities and high intelligence these animals have. They absolutely don't deserve this fate."
The NIH has said its Office of Laboratory Animal Welfare oversees research to ensure it satisfies a legal and ethical obligation, according to the Baltimore Sun. The Huffington Post reached out to the NIH but didn't immediately hear back.
Jeremy has a history of advocating for PETA. He once posed in a towel to promote the spaying and neutering of dogs and cats, and he talked up the organization's PETA.xxx site.
Here's Jeremy's full letter to NIH Director Dr. Francis Collins:
December 10, 2013

Dear Dr. Collins,

As you can imagine, it takes a lot to shock me, but my friends at PETA managed to pull it off recently when they told me that the National Institutes of Health (NIH) is spending millions of dollars each year on sick sexual-behavior experiments on animals.

I was appalled to learn that the NIH funded a perverted study at the University of Michigan and the University of Western Ontario in which experimenters cut open rats' skulls, implanted tubes in their brains, and administered chemicals to block their sexual pleasure. Experimenters measured how long it took males to mount and ejaculate into females—and then they killed the rats and dissected their brains. In another depraved NIH-bankrolled experiment, at Johns Hopkins University, experimenters cut all the skin off the penises of live mice and rats, electrically stimulated the penises for several minutes, and then injected the penises with chemicals to see whether they'd sustain an erection. Afterward, the animals were killed and their penises were cut apart.

And these are just two examples of the many twisted sex experiments going on today. Experimenters are observing mice, rats, hamsters, and other animals having sex (or—worse—sexually exciting the animals themselves), mutilating the animals' genitals, and more.

When people across the country are struggling to meet rising health-care costs, why is the NIH putting up millions of dollars to fund hard-ons for rodents? I consider myself to be a bit of an expert on sex—I've got more than 1,700 movies to prove it—and I know how important it is to have and enjoy it. But I don't know a single person who's OK with cutting up live animals' genitals for any reason.

I once had a rat named Fetus, whom I adopted from the comedian Howie Mandel, and I know firsthand what great personalities and high intelligence these animals have. They absolutely don't deserve this fate.

Torturing and killing animals in the name of sex experiments is horrible—it's depraved, and it has no place in today's society. I urge you to stop this taxpayer boondoggle and cut off funding for these cruel, wasteful experiments immediately.

Sincerely,
Ron Jeremy