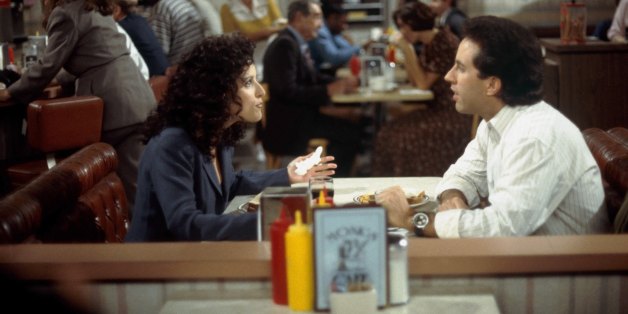 This news is real, and it's spectacular.
Apple TV just added four new channels/apps: Crackle, Bloomberg, Watch ABC and KORTV. Crackle's lineup includes hundreds of movies and TV shows, including the Will Ferrell movie "Step Brothers," the popular FX show "Damages" and, best of all: "Seinfeld."
Apple TV, Apple's $99 set-top box, allows you to listen to or watch on your TV anything from your laptop, iPhone or iPad. Currently, Netflix, Hulu Plus, HBO Go, MLB.TV, YouTube and Vimeo are all available on Apple TV.
Bloomberg will provide Apple TV users with financial-themed video content, and KORTV has Korean-language movies and TV shows.
With Watch ABC, you'll be able to see content from your local ABC affiliate on Apple TV, depending on your cable service.
The next addition to Apple TV's lineup is rumored to be Time Warner Cable, which, like Crackle, is currently available on devices like Roku.
So grab some Junior Mints and some chocolate babka and let the binge-watching begin.
[h/t Time]
BEFORE YOU GO
PHOTO GALLERY
The 10 Most Iconic Products From Steve Jobs's Career