Nothing quite compares to the power of a photograph to communicate the goings on in the world, captured in the thick of things. Ranging from the serious to the silly, these photos offer peeks into various events around the world this week.
1. In Singapore, people take pictures inside a giant Christmas tree along Orchard Road. Attracting thousands of tourists every year, the famous shopping belt transforms with Christmas scenes, which will be lit up from November 23, 2013 to January 5, 2014.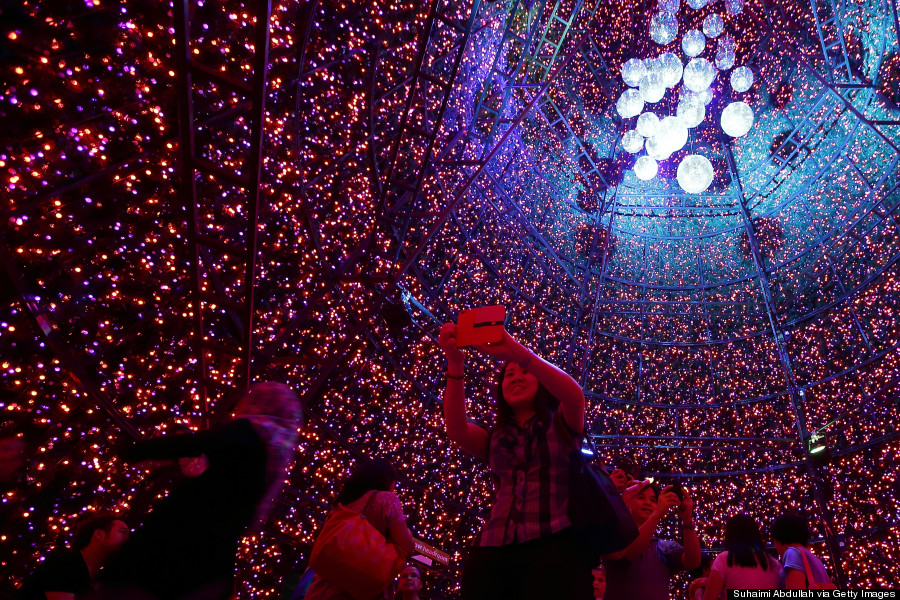 Suhaimi Abdullah/Getty Images
2. In Israel, mounted police ride past Ultra-Orthodox Jewish men as they rally outside the Atlit military prison following the arrest of a young man who refused to serve in the Israeli army on December 9, 2013.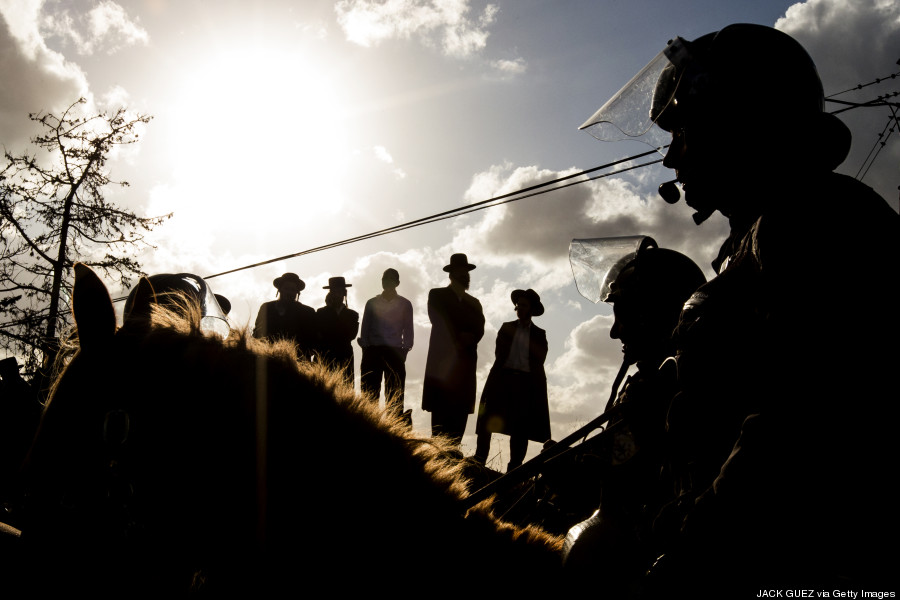 Jack Guez/AFP/Getty Images
3. In Turkey, Paul Pogba of the Juventus soccer team gestures after their Champions League match defeat against Galatasaray at the TT Arena Stadium on December 11, 2013. The match was halted Tuesday in the 31st minute with the score at 0-0 as hail and snow began to fall heavily in Istanbul, but resumed Wednesday. AP Photo
4. In Spain, a diver wearing a Santa Claus costume feeds a shark in the aquarium of Palma de Mallorca on December 11, 2013.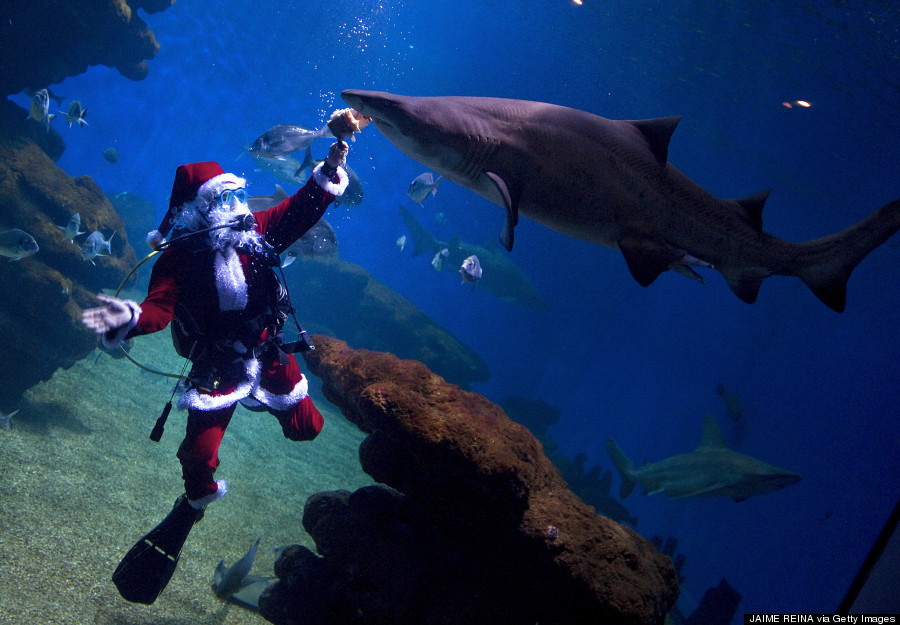 Jaime Reina/AFP/Getty Images
5. In Lebanon, a Syrian refugee tries to move a washing machine outside her tent to protect it from Storm Alexa's snowfall at a makeshift camp in Terbol near the Bekaa Valley town of Zahleh on December 11, 2013.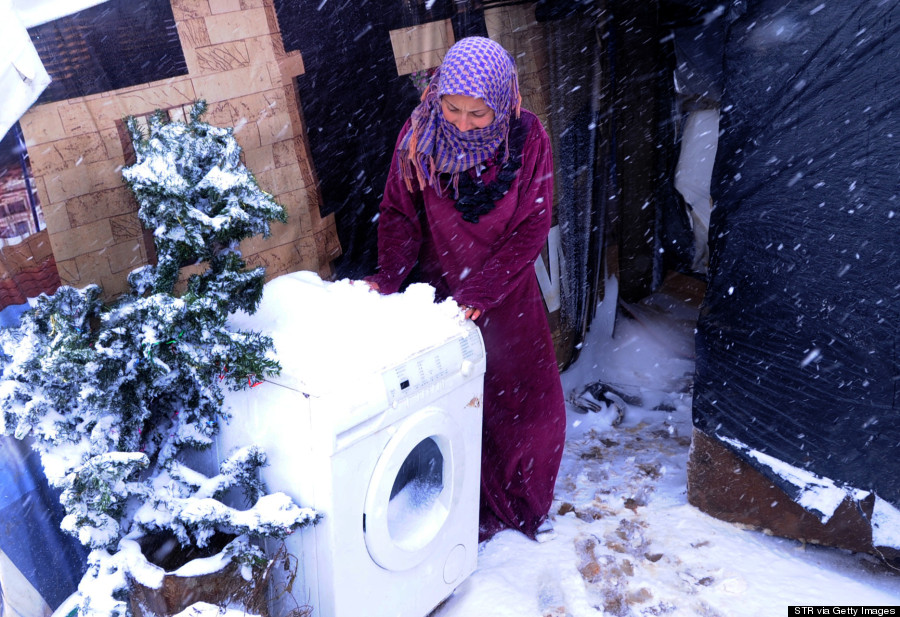 STR/AFP/Getty Images
6. In Canada, a cargo train passes through the famous 'Morant's Curve' offering a beautiful view of the frozen Bow River and the Canadian Pacific Railway at Banff National park on December 6, 2013.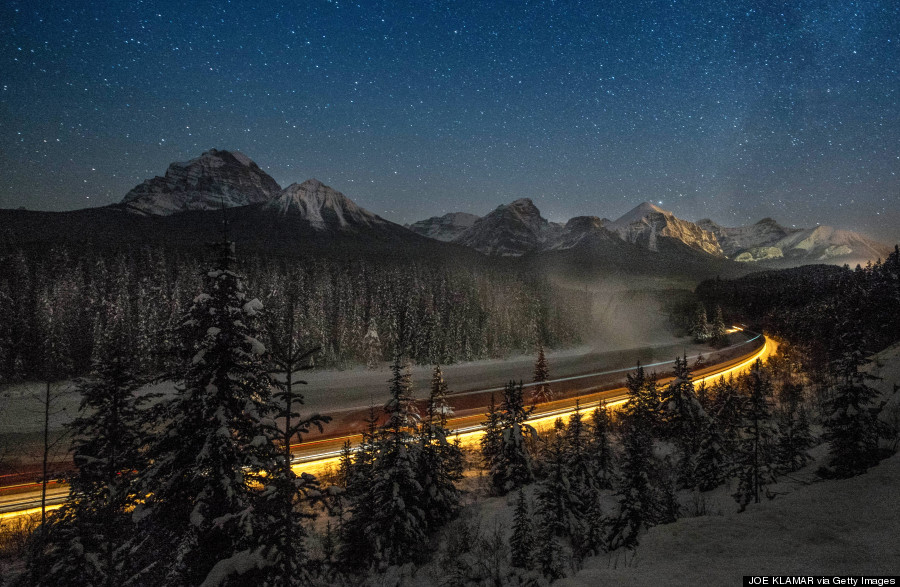 Joe Klamar/AFP/Getty Images
7. In Cambodia, a man and a woman ride a motorbike loaded with porks along a street in Phnom Penh on December 9, 2013.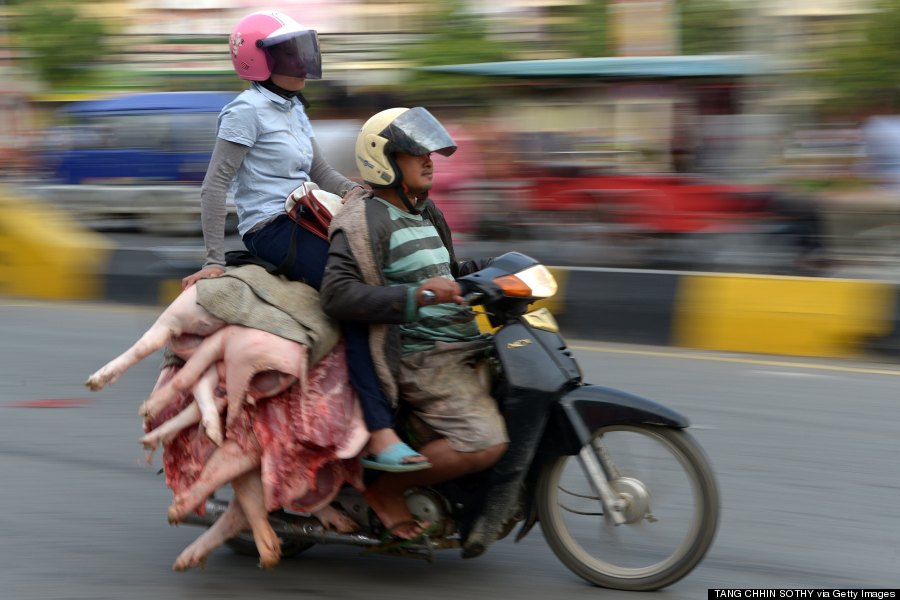 Tang Chhin Sothy/AFP/Getty Images
8. In Ireland, a shopper walks pass hilarious graffiti as she shops in Dublin on December 11, 2013.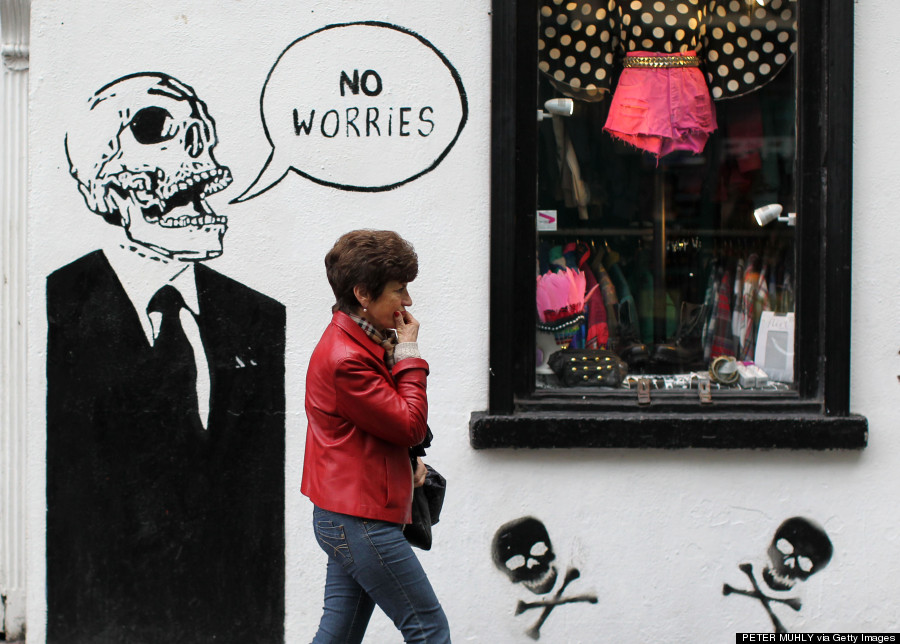 Peter Muhly/AFP/Getty Images
9. In the West Bank, a rainbow emerges in the Judean desert after stormy weather, including high winds and heavy rainfall, lashed Israel and the Palestinian territories on December 11, 2013.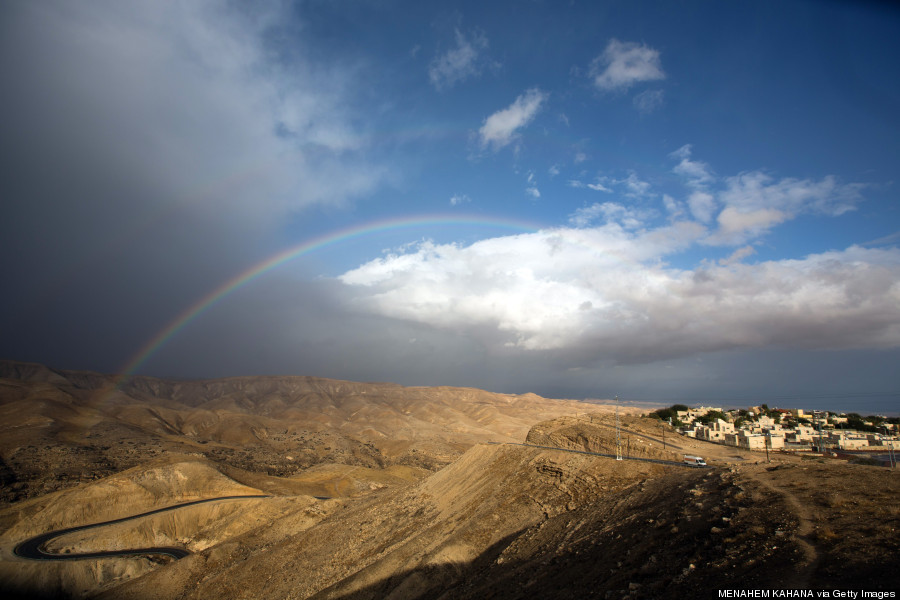 Menahem Kahana/AFP/Getty Images
10. In South Africa, navy officers guard the coffin of former South African President Nelson Mandela during the lying in state at the Union Buildings in Pretoria on December 12, 2013.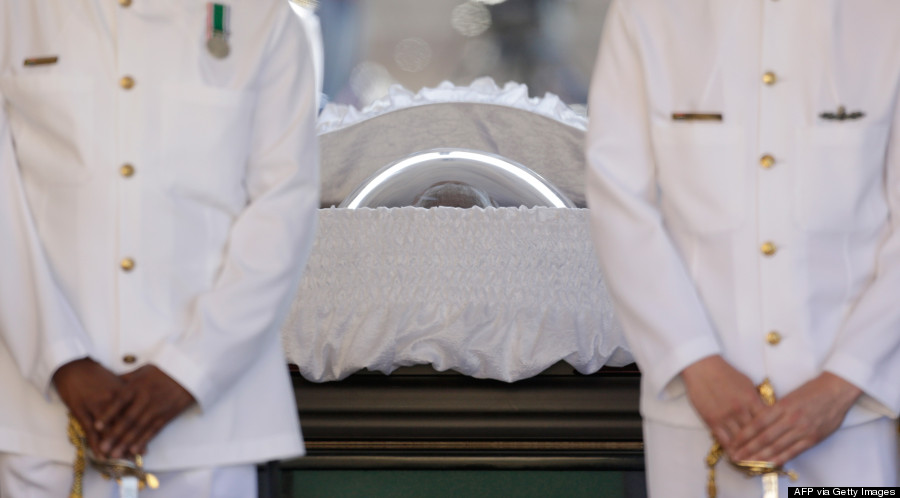 Markus Schreiber/AFP/Getty Images