Don't let their lazy comportments deceive you. Cats have taken over the internet, and now they're setting their sights on the art world. Not that this is a bad thing.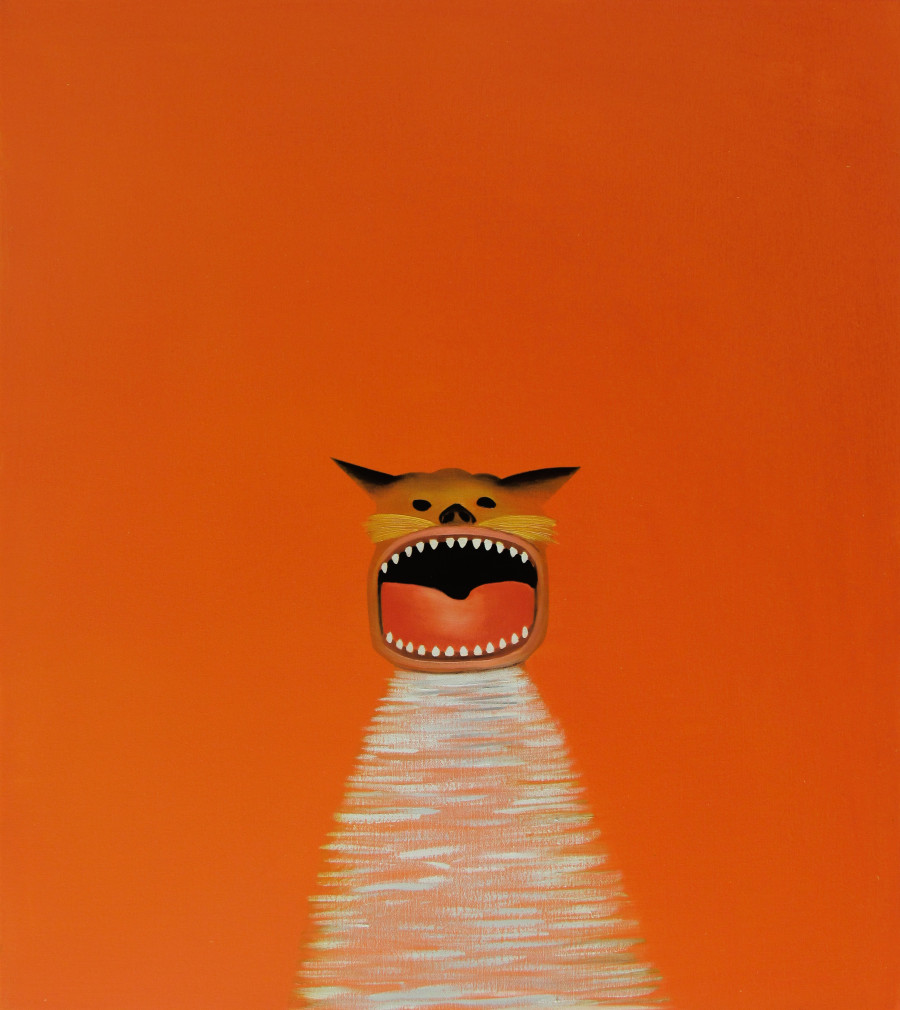 Nicholas Chistiakov, Orange Cat
Evidence of this claim is first and foremost visible in "Cat Art Show Los Angeles," an art exhibition for the feline inclined, curated by LA-based art consultant and writer Susan Michals. Michals, who also blogs for the Huffington Post Arts, has compiled an enviable selection of over 50 artists, including icons -- and apparently cat-lovers -- like Tracey Emin, Guy Denning, Shepard Fairey, Kimberly Brooks, FAILE, Christian Furr, Tim Biskup and Gary Baseman.
The show, billed as the "the largest exhibition of cat-inspired artwork for sale ever exhibited," explores the cat as lovable companion and artistic muse, the latter a posturing even "dog people" can't attest to.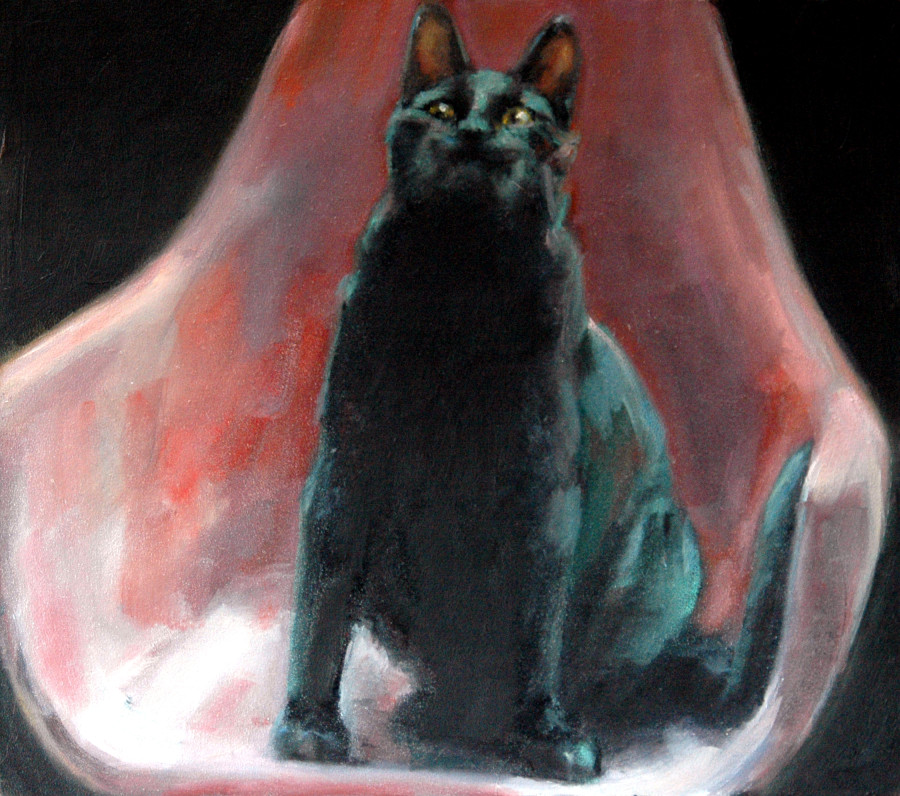 Rachel Schlueter, Billy Raised by Racoons
"Then there's the attitude, a catch-22 in the truest sense, in that we love them for all their cuddliness; but at the same time for their unmistakable inclination of superiority," Michals explained in an interview with ARTINFO. "They can be aloof and affectionate, but always have their own agenda -- and unlike our canine friends, they will not buckle under the threat of a guilt trip. The Egyptians frequently aligned them with the gods, like Bastet, the goddess of warfare."
We have to admit that cats, the sly chameleons that they are, have the disarming ability to appear stealthy, sensual, celestial, warrior-esque, feminine and quite bored all at once. How they do it, we're not quite sure. Behold, the wondrous power of the domesticated muse, also known as the cat.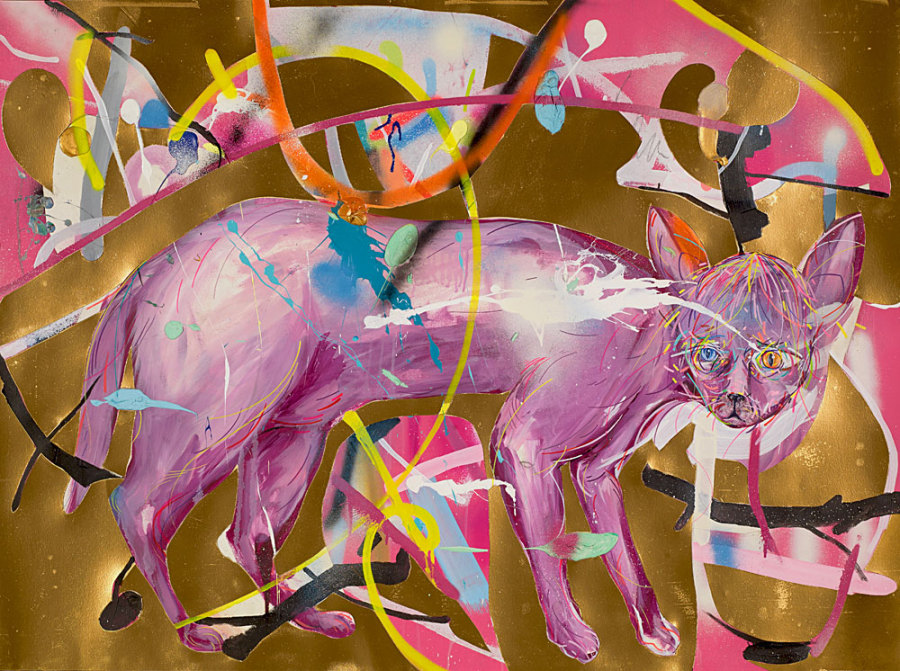 Clayton Brothers, Beautiful Feral Still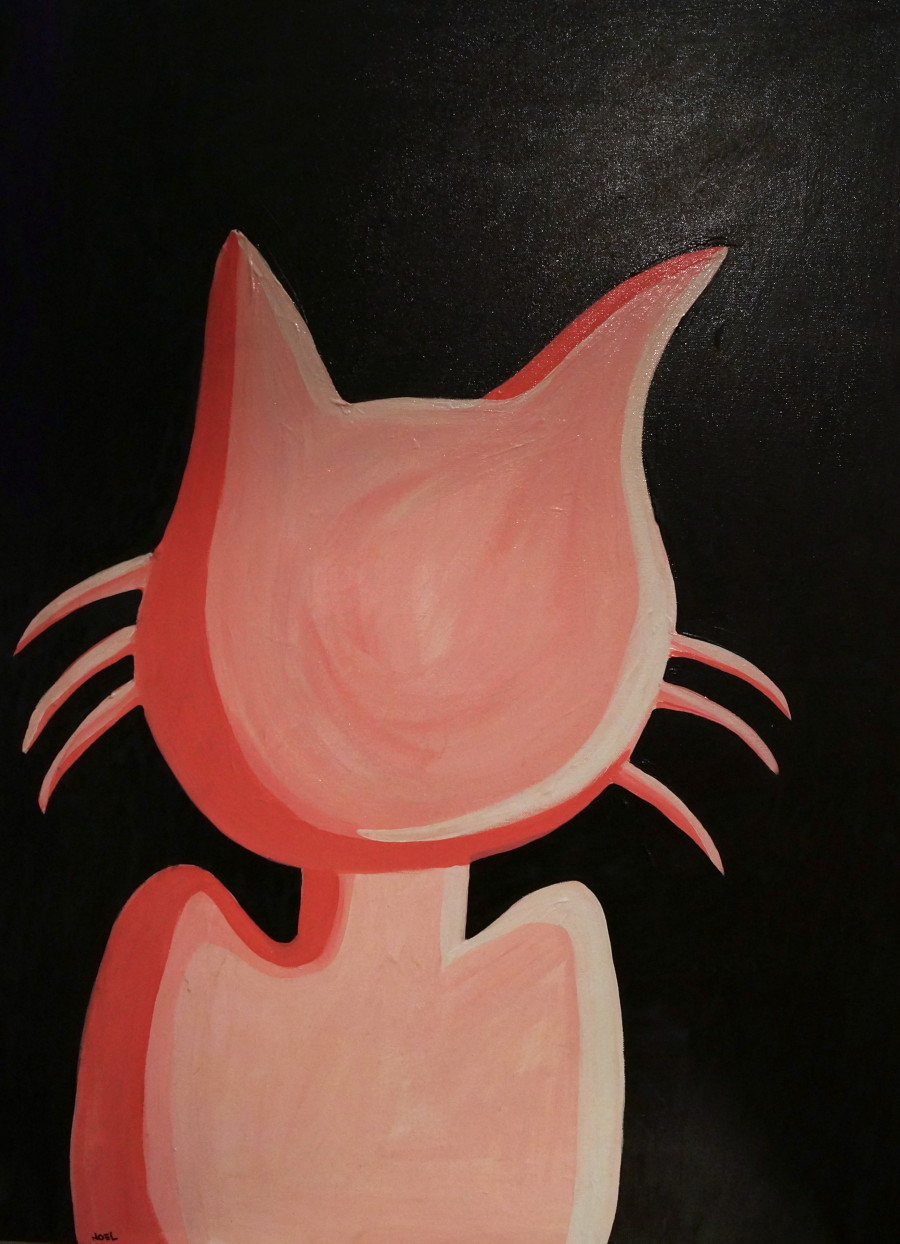 Noel Fielding, Bubble Gum Cat at the Cinema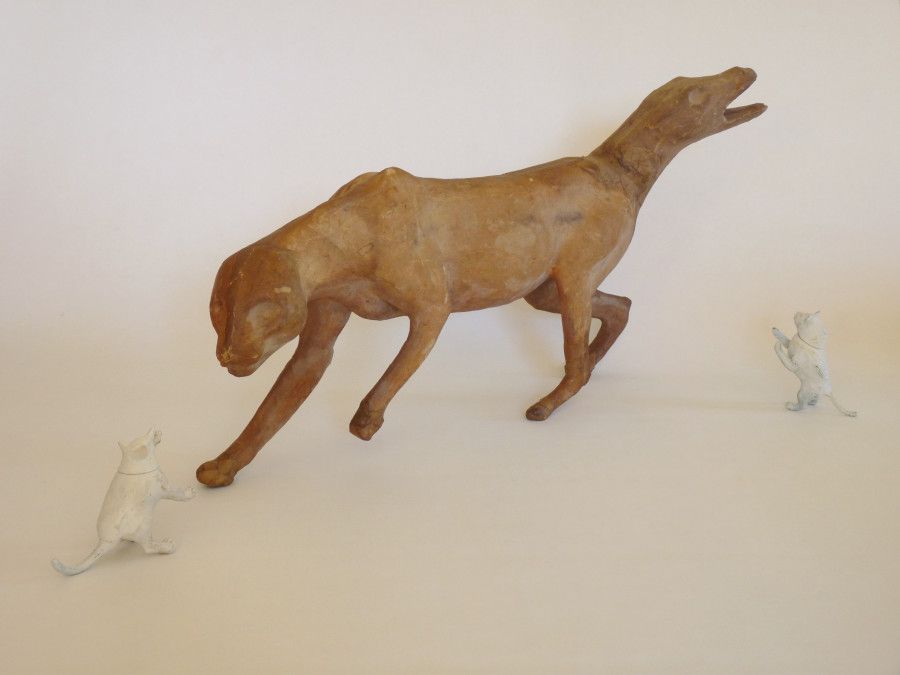 Misako Inaoka, "Double"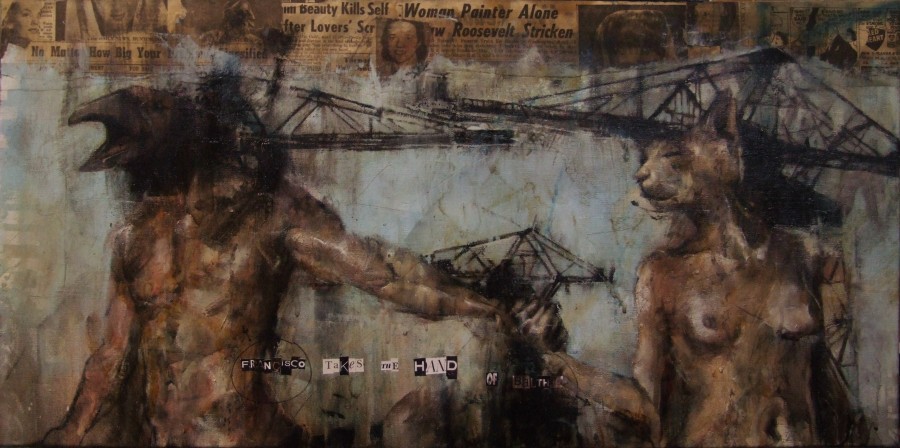 Guy Denning, Kraft durch Freude (says Balthus)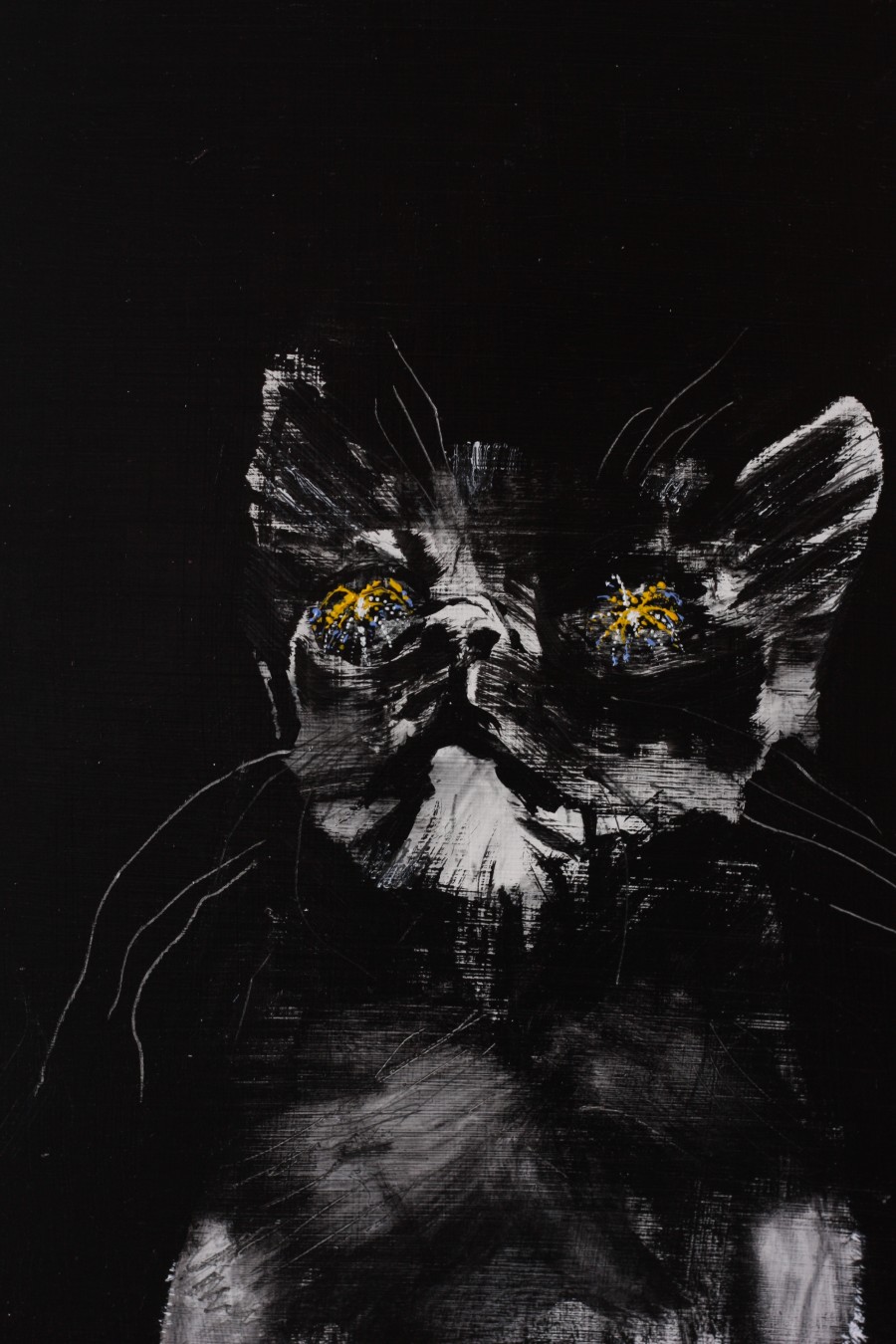 Jonathan Gent, Me watching the fireworks in a cats eyes as my dog charlie dies on new years eve 1999
"Cat Art Show Los Angeles" runs from January 25 at 6205 Santa Monica Blvd., Los Angeles. A portion of net proceeds will go toward the Stray Cat Alliance of Los Angeles, a nonprofit working to end the feral cat crisis.