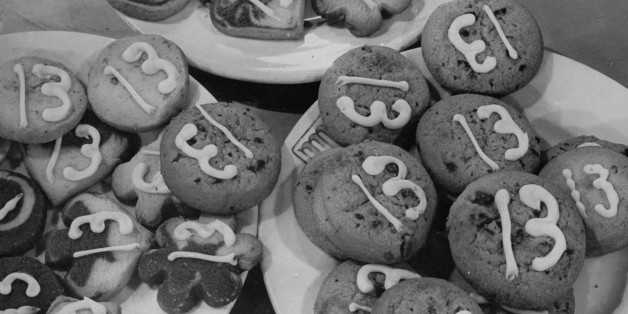 This Friday the 13th marks the last time we'll see 13/13 on the calendar for a good, long time.
Those who fear the date are considered "Paraskevidekatriaphobic" (NPR will help you learn to pronounce it) -- and supposedly, learning to say the word cures the afflicted of their fears.
Of course, there are others who find the idea of Paraskevidekatriaphobia ridiculous: The Anti-Superstition Society of Chicago.
In 1941, a group of these "inveterate debunkers" gathered in Chicago to show just how silly -- and economically preposterous -- the superstition can be.
LIFE magazine photographer William C. Shrout was on hand for the group's dinner to capture them engaging in myriad superstitious taboos like breaking mirrors, walking underneath an ladder and lighting three cigarettes with a single match.
(See photos of the 1941 gathering of The Anti-Superstition Society of Chicago below)
As LIFE told it, "The occasion was the 13th Anniversary Jinx-Jabbing Jamboree and Dinner of the Anti-Superstition Society of Chicago...[which] meets regularly on Friday the 13th."
Nearly 170 businessmen gathered for the dinner -- dining at 13 tables each set with 13 seats -- had (what appears to be) a booze-filled fun time while supporting "the very sound thesis that superstition annually costs this country an inexcusable sum of time and money. People postpone trips because of mirrors and cats. Businessmen defer decisions because of calendrical coincidences."
The society's aims may have paid off: 62 years later, businesses capitalize on the day rather than cower before it. According to RedEye, for instance, the Royal Flesh tattoo parlor in Uptown is giving away Friday the 13th-themed tattoos from noon to midnight Friday for -- you guessed it -- $13 a pop.
"It being the last 13th of 2013, it's the last time anyone is going to see that 13/13 line up," said Royal Flesh apprentice Norman Bengel. "We want to play off the little kitschy fun that it is."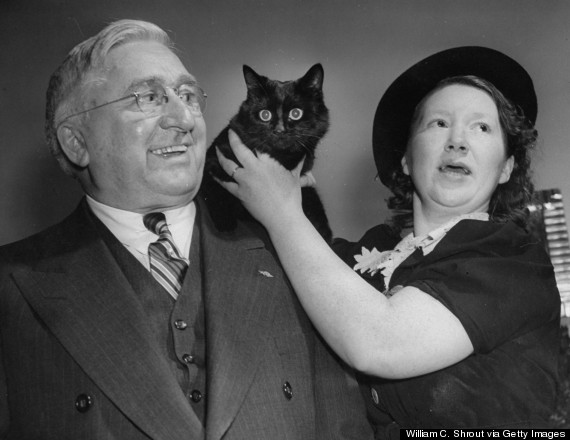 A black cat sitting on a man's shoulder at the anti-superstition party. (Photo by William C. Shrout//Time Life Pictures/Getty Images)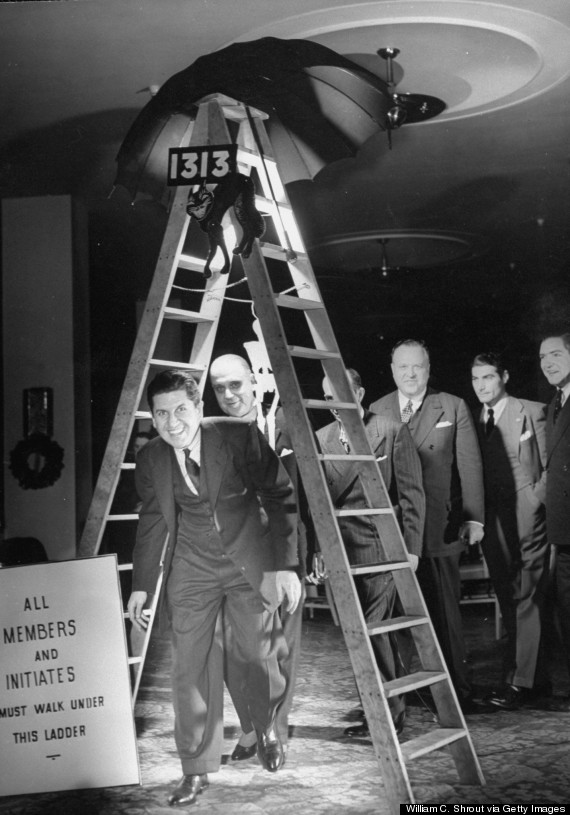 Members of the anti-superstition party walking underneath a ladder. (Photo by William C. Shrout//Time Life Pictures/Getty Images) Astronaut John Glenn, right, holds a gift watch presented to him at a Capitol ceremony by Sen. Everett Dirksen, R-Ill., on behalf of the Anti-Superstition Society, July 25, 1962, Washington, D.C. From left: Dirksen, Sen. Thomas Kuchel, R-Calif.; Sen. Robert Kerr, D-Okla.; Sen. Howard Cannon, D-Nev., and Glenn. The figure 13 is the only one on the watch dial. Its there 12 times. (AP Photo/Henry Burroughs)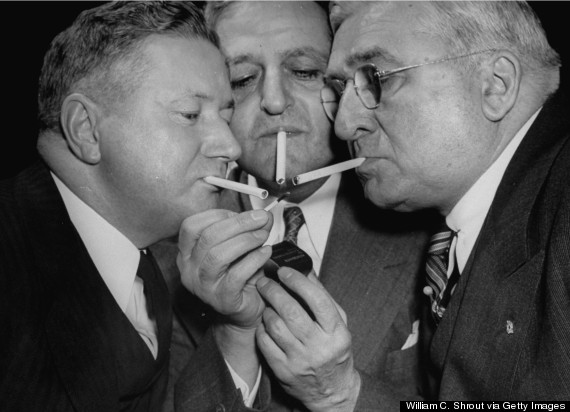 Three men lighting their cigarettes off of one match at the anti-superstition party. (Photo by William C. Shrout//Time Life Pictures/Getty Images)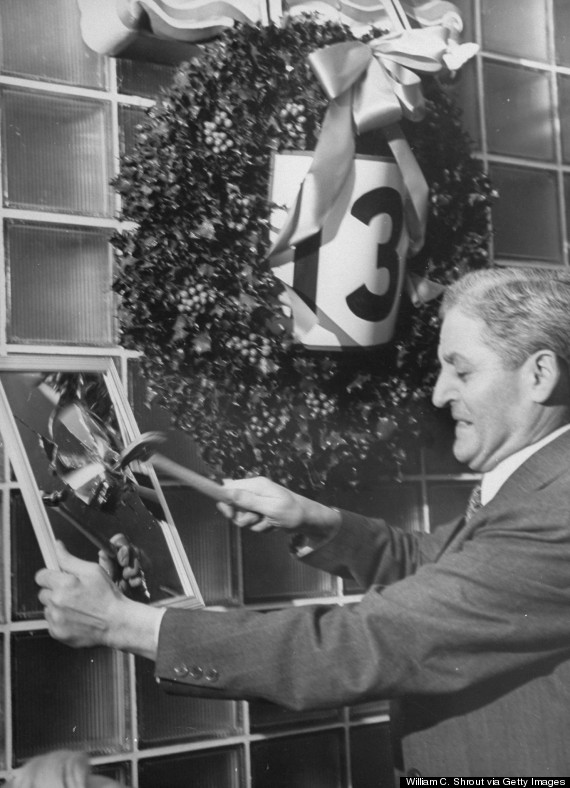 A man breaking a mirror with a hammer at the anti-superstition party. (Photo by William C. Shrout//Time Life Pictures/Getty Images)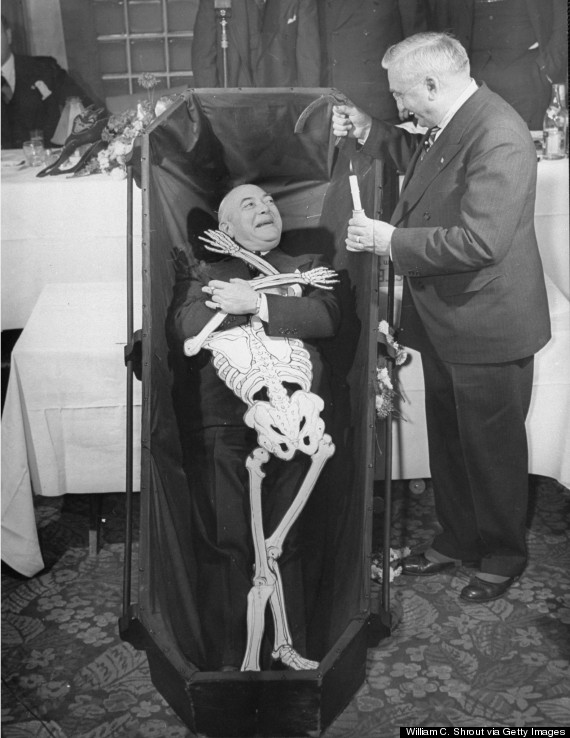 A man laying in a coffin with a paper skeleton at the anti-superstition party. (Photo by William C. Shrout//Time Life Pictures/Getty Images)
BEFORE YOU GO
PHOTO GALLERY
Friday The 13th: 13 Superstitions Related To Fear Of 13 (PHOTOS, POLL)