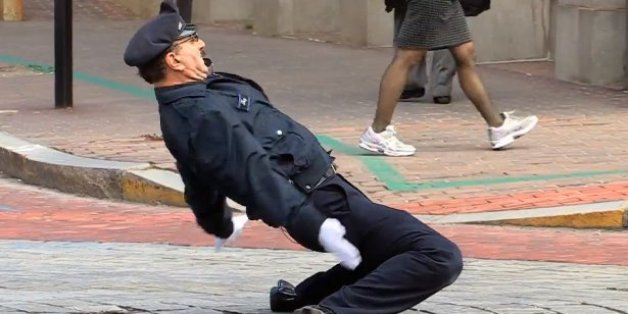 That's what retired police officer Tony Lepore, better known as the "Dancing Cop," told the Boston Globe in 2011.
Lepore has gained Internet fame over the last few years for his disco and salsa moves that he busts out during rush-hour traffic in Providence, R.I.
Now, Lepore is back in action, the Providence Journal reports. And we couldn't be more thrilled.
The 66-year-old has been dancing in the streets since 1984, according to the Associated Press. After he retired, the city invited him back to direct traffic during the holidays. He was sworn in again in 1992 and has been delighting locals with his dancing every holiday season since.
This year, Lepore will be showing off his best moves on weekdays from noon to 1:30 p.m. through Christmas Eve, according to the Providence Journal.
Watch the Dancing Cop in action below.
BEFORE YOU GO
PHOTO GALLERY
People Receive The Best News Ever