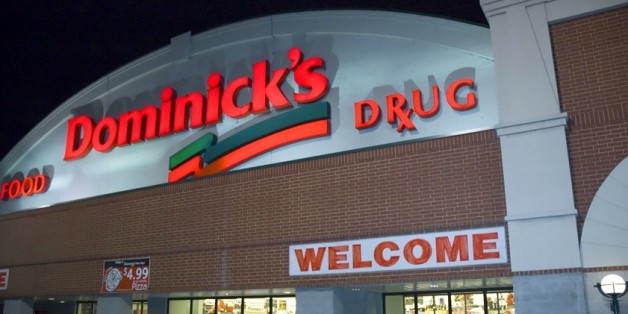 With Dominick's set to abandon the Chicago market by the month's end, the grocery chain announced Thursday that it will be laying off almost 500 additional workers, taking the chain's total job losses above 6,000 in what's been called the largest wave of layoffs the area has seen in years.
According to the Chicago Tribune, Dominick's is laying off 332 workers at its Northlake, Ill. warehouse on top of 141 workers at its Oak Brook, Ill. division office.
Amid the new layoff news, Roundy's-owned Mariano's Fresh Market hosted its first of a series of Chicago-area job fairs on Thursday with others happening Friday in Skokie and Saturday in Burr Ridge. According to ABC Chicago, Mariano's plans to hire about 250 people to work at each of the 11 area Dominick's stores the company is acquiring.
Though Dominick's employees can apply for jobs at the Mariano's stores, they will not be given preference over other applicants.
For its part, Chase also announced this week that it will close all but three of its 52 locations inside the closing Dominick's -- all of them inside stores that have been purchased by Jewel-Osco, Crain's Chicago Business reports. Its employees will be transferred to other Chase branches.
Jewel has agreed to buy four of the 72 closing stores, but that leaves 57 area stores still unaccounted for. Whole Foods has been rumored to snap up seven of the remaining Dominick's stores but has yet to confirm such reports.
Meanwhile, big discounts are being reported at many, but not all, closing Dominick's in the area -- leaving shoppers eager and shelves nearly bare.
why must dominicks close 😭 pic.twitter.com/3MdIMbJNlb

— Taylor ✌ (@taylorharrisxo) December 13, 2013
This Dominick's I'm in looks like an episode of The Walking Dead. pic.twitter.com/2whxgIXsHx

— Justin Rivera (@justinrivera86) December 11, 2013
Photo by swanksalot via Flickr.
BEFORE YOU GO
PHOTO GALLERY
The Best Supermarkets In America, According To 'Consumer Reports'