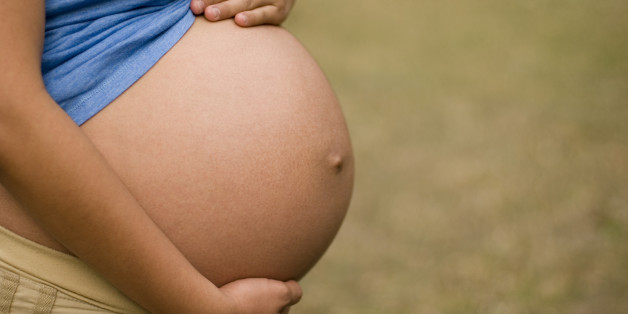 Lucia Chilel Ramirez, an undocumented immigrant from Guatemala, turned 23 in the El Paso Processing Center on Saturday. Seven months pregnant and detained for three and a half months, Lucia called me the evening before her birthday from a facility phone, terrified at the prospect of losing her child due to the conditions of her detention.
"I thought things would be better here, once I got to the United States, but they are not," she told me in Spanish while calling from a phone in the detention center on Tuesday. She said she was underfed and denied basic forms of prenatal treatment during her stay.
Lucia made the journey alone from Guatemala, through Mexico, to the United States to seek refuge from her abusive husband, who she feared would kill her unborn child if the beatings continued. She applied for asylum based on her fear of returning home, but was denied by Immigration and Customs Enforcement (ICE). Now the agency wants to deport her.