We're reaching never-before-seen levels of ridiculousness in the advertising industry, people: Tech giant Intel has shelled out $34 million for the privilege of branding not the outside of iconic Spanish football club FC Barcelona's jerseys, but the inside: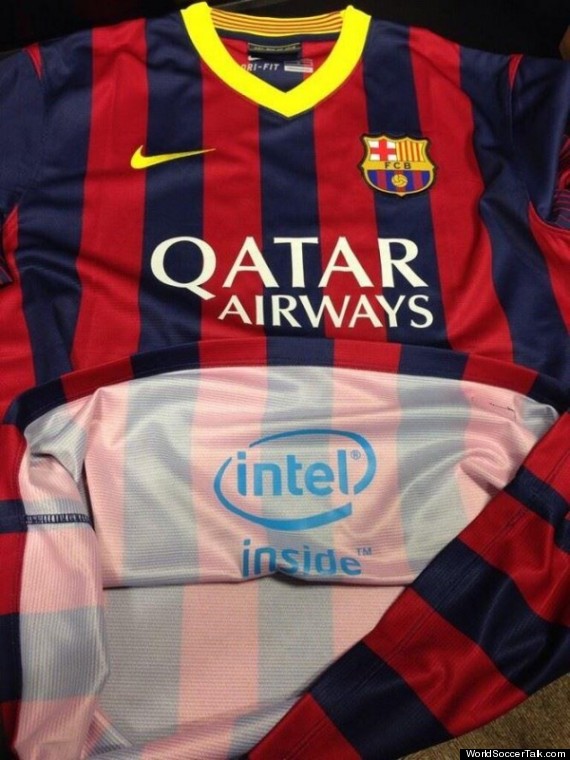 There is some logic behind the decision. Ever see a football player lift up his shirt while celebrating a goal? Well, that's when FC Barcelona's 58 million fans will now see an Intel logo. It's the first time that a company has ever advertised on the inside of a shirt, according to the company.
That's cool and all. Good for them. But at the same time, ARE YOU KIDDNG ME?
BEFORE YOU GO
PHOTO GALLERY
Branded For Life