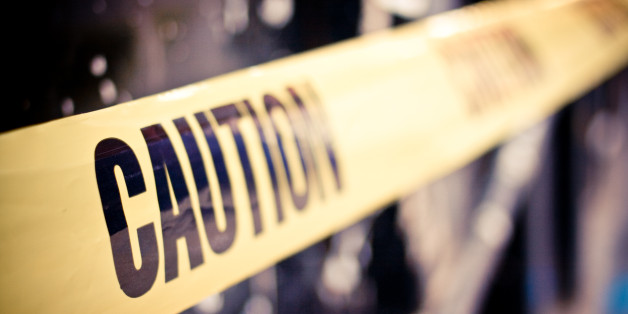 Even though a winter storm system that could bring up to 6 inches of snowfall rolled into the city Friday night, the snowy weather failed to deter at least eight people from being shot, two of them fatally, citywide.
According to the Chicago Tribune, a 42-year-old man was wounded in the abdomen in a shooting in the 700 block of East 67th Street in the city's West Woodlawn neighborhood about 1:10 a.m. The man, who has not been identified as of late Saturday morning, was shot multiple times and was pronounced dead at Stroger Hospital about an hour later.
In the evening's other fatal shooting, a 26-year-old man was shot multiple times in the abdomen and died after a group of people entered the vestibule of the apartment building he was standing in about 1:25 a.m. in the 300 block of North Central Avenue in the Austin neighborhood, the Chicago Sun-Times reports.
A 25-year-old man who was also standing with the fatally wounded 26-year-old was shot once in the abdomen and was last listed in what police are calling "guarded" condition at Mount Sinai Hospital.
Among those wounded in non-fatal shootings overnight was an 18-year-old man who was grazed by a bullet in his lower right leg on the sidewalk after shots rang from a passing-by sedan about 11:30 p.m. in the 1800 block of North Mozart Street in Logan Square.
About a mile west in another Logan Square shooting overnight, a 27-year-old man was shot in the leg after getting into a verbal argument with three men who police say exchanged gang slogans, NBC Chicago reports.
Both overnight Logan Square shootings are just blocks away from where 68-year-old Cayetano Sandoval was fatally shot during what witnesses told police was an attempted robbery early Thursday.
DNAinfo Chicago's Erica Demarest reported Friday that Sandoval, a father of four and grandfather to nine, had been walking home from parking his car after work when he was gunned down this week.
Sandoval's oldest son Sergio Sandoval told DNAinfo his father, who emigrated to the United States from Mexico with his wife two decades ago to give their children "a better life," loved soccer and doting on his grandchildren.
"He was my best friend," Sergio told DNAinfo. "All the grandkids loved him. … He was a good person."
Though the city recently touted that its homicide rate this year is down some 20 percent from 2012 and is at its lowest point since 1965, violence continues to plague many parts of the city -- namely its south and west sides.
The Sun-Times reported Saturday on a new study authored by Yale University professor Andrew Papachristos that digs deeper into the inequality of crime rates from neighborhood to neighborhood in the city.
"[N]early all communities in Chicago experienced a decline in murder and overall crime over the past several decades," Papachristos wrote in the study, according to the Sun-Times. "At the same time, however, crime remains persistently in particular communities, especially in socially and economically disadvantaged parts of the city."
BEFORE YOU GO
PHOTO GALLERY
Crime In Chicago