Not to sound ungrateful to the gods of culture, but once you've seen one museum, you sometimes feel like you've seen them all.
Looking for something extra crazy to do on your EuroTrip? Allow us to highlight the wacko-ist spots in each city on your map.
LONDON
You could sip tea with the queen.
You should sip tea with an imaginary family in Dennis Severs' House. In the 70s, an American named Dennis Severs bought this dilapidated red-brick home and turned it into a living space for the Jervises, a family of silk weavers that existed only in his imagination. Severs kept wood fires burning, candles lit, tea poured and half-eaten toast on the table for his nonexistent companions, creating an entire world for them. Today, you can still tour the house and let its eerie feeling of emptiness overwhelm you.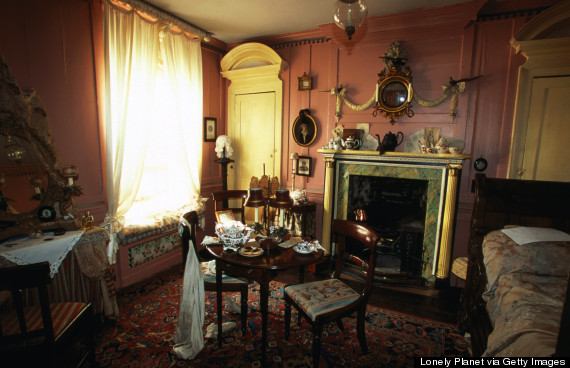 BERLIN
You could tour Museum Island.
You should tour Tropical Islands, the artificial rainforest conglomeration in an old airship hanger in the middle of an empty field. Developed by a Malaysian entrepreneur, Tropical Islands is part water park, part botanical garden, part spa and part campground-- you can stay there overnight in a tent. A wonderland of restaurants, water slides, and dance shows all converge under the massive glass dome, which is pretty much in the middle of nowhere.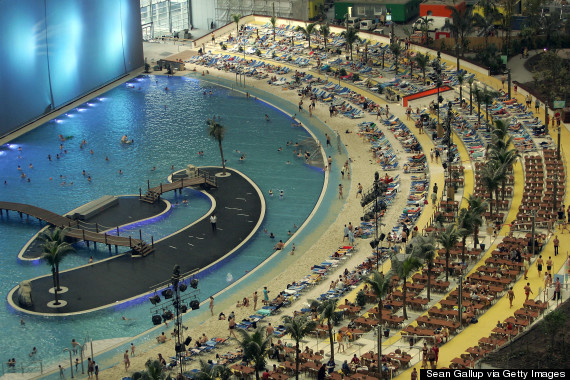 DUBLIN
You could sample whiskey at the Jameson Distillery.
You should sample nudism with the elderly men at Forty Foot, an ice-cold bathing pool in Dublin Bay. The spot serves as the opening scene for James Joyce's "Ulysses," and it used to be a gentlemen's-only bathing club. Now, all genders and ages are welcome, but old guys still rule. People say a plunge in the frigid water is healthy for the skin... which is probably just an excuse for them to do it naked.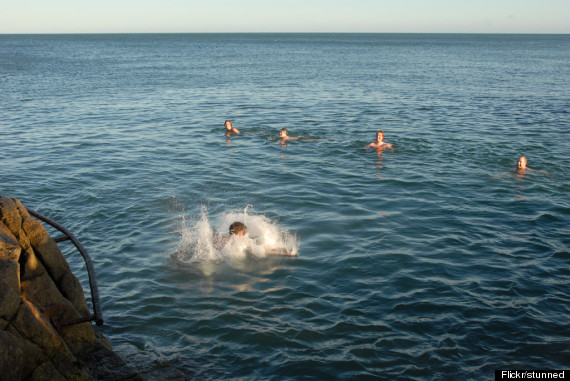 BRUSSELS
You could see Manneken-Pis.
You should opt for some more lively little humans at the Theatre Royal de Toone, a kooky live puppet show in the attic of an old family house. With help from their hardworking owners, marionettes act out plays from Shakespeare and Molière while you sip beer, stunned by their Flemish accents. Well-loved (aka creepy and overused) puppets lay limp in the museum once their stage days are over.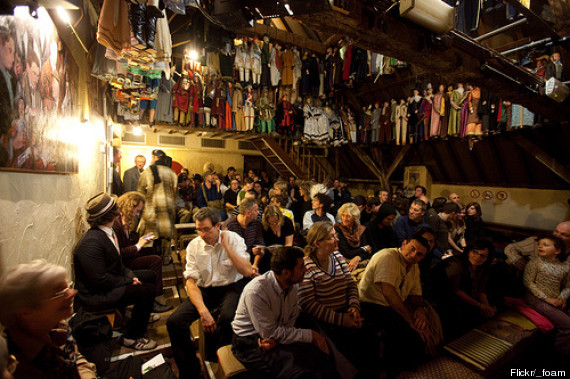 PARIS
You could visit artworks in the Lourve.
You should ...go to the Lourve. But afterward, you should become a living part of live art installations at Dimanche Rouge. Once per month, offbeat artists gather in a theater or warehouse for "experimental performances"-- you might see a faceless man eating dinner alone or a young woman strapped to a piece of meat, with naked people coating each other in paint between acts. Don't miss the guy who will turn you into a banana.

ROME
You could take a walking tour of the city's Catholic churches.
You should ingest a heavy dose of conspiracy at the Museum of the Holy Souls in Purgatory. This one-room exhibit in the back of a church displays items that serve as proof for a location between heaven and hell. There are books and a hat upon which dead souls have apparently left handprints and a burned piece of wall where churchgoers say they saw a man's face through the flames.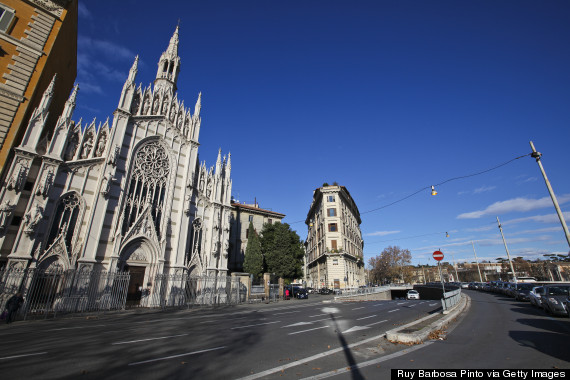 AMSTERDAM
You could ride bikes calmly through the canals.
You should pump the breaks (or not) in the carver, a slick little motorcycle-car hybrid that lets you lean into turns and touch the ground with your hand while simultaneously maneuvering the track at up to 115 mph. The carver was developed in the Netherlands, so closed-course driving sessions abound.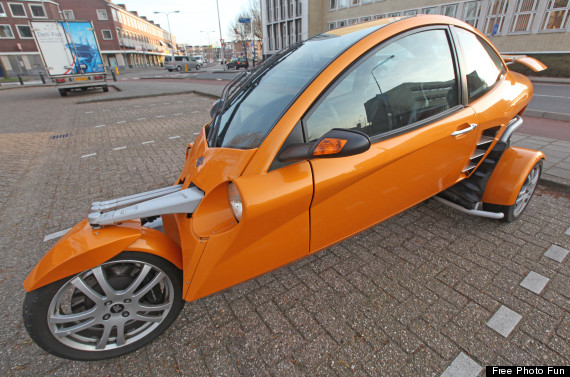 BEFORE YOU GO
PHOTO GALLERY
10 Places To Visit In 2014