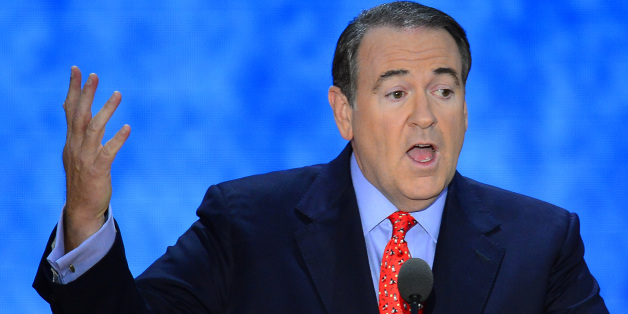 Former Arkansas Gov. Mike Huckabee (R) waded into the debate over House Speaker John Boehner's recent comments criticizing conservative groups' opposition to the 2013 budget deal.
In a Saturday interview with Fox News, Huckabee was asked if he was surprised to see Boehner "blow a gasket" at the Tea Party. Huckabee said he thought Boehner's remarks were more directed at specific units than the whole movement.
Huckabee added that some groups were creating a "line of purity nobody can live up to" with a GOP-led House and a Democratic-led Senate and White House.
"Politics is not theology," he said. "It's easy to be pure when you are talking about theology. If you talk about politics, it's an art, not a pure science."
On Wednesday, Boehner ripped conservative groups that went against the 2013 budget deal before it was even unveiled. The House passed the agreement Thursday on a bipartisan 332-94 vote.
"They're using our members and they're using the American people for their own goals. This is ridiculous," Boehner said loudly. "Listen, if you're for more deficit reduction, you're for this agreement."
Huckabee's comments come hours after news surfaced that he was open to a 2016 presidential run. Huckabee ran for the GOP nomination in 2008, but passed on a repeat attempt in 2012.
"I'm keeping the door open," Huckabee said Thursday, according to the New York Times. "I think right now the focus needs to be on 2014, but I'm mindful of the fact that there's a real opportunity for me."
ALSO ON HUFFPOST:
PHOTO GALLERY
BEFORE YOU GO
Conservatives Pointing Fingers
PHOTO GALLERY
Conservatives Pointing Fingers