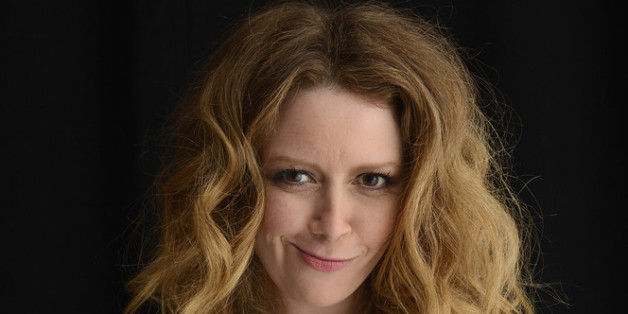 "Buffy" fans, try to contain yourselves. The part made famous by Sarah Michelle Gellar could have gone to "Orange Is the New Black" star, Natasha Lyonne.
In the latest issue of Entertainment Weekly, Lyonne opens up about how The WB tried to sign her to a number of different projects in the '90s after Woody Allen's movie, "Everyone Says I Love You," came out.
"They were giving me scripts for 'Buffy,' 'Dawson's Creek,'" she said. "I remember going to see my mother after 'Slums of Beverly Hills.' She was like, 'I told you two things: I told you to get your boobs done, and I told you to do 'Buffy.'' Incidentally, I think Sarah Michelle Gellar is all-natural in that department."
In the past, Lyonne hinted that the iconic role could have been hers. When Marc Maron interviewed her for his WTF Podcast in Oct. 2013, she said she passed on "Buffy," but never identified which part. Slate TV critic Willa Paskin even initiated a Twitter debate about which character Lyonne would have played, Willow or Buffy.
In a profile from July, 2000, Lyonne was 21 years old and had just wrapped cult classic, "But I'm A Cheerleader." She told the interviewer she turned down "lucrative" and "high-profile" roles on "Dawson's Creek" and "Buffy The Vampire Slayer," choosing to continue "exploring the messy, unhappy lives of young women" instead.
But, because she mentions Sarah Michelle Gellar in her most recent interview, it would be hard to argue that she was offered anything other than the role of Buffy. HuffPost TV's immediate request for comment was not returned.
Now, let the fan fiction begin.
To read Natasha Lyonne's whole interview, pick up the Dec. 20, 2013 issue of Entertainment Weekly.
BEFORE YOU GO
PHOTO GALLERY
'Orange Is The New Black' Cast On & Off Set