Near pretty much nothing you've ever heard of sits the world's largest salt mine museum.
Ok, it might sound dreadfully boring when you hear it, but LOOK how cool this place is: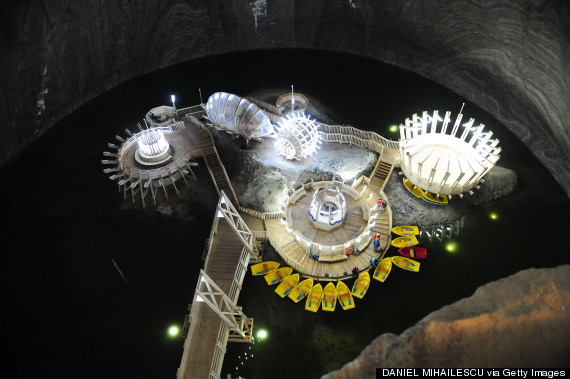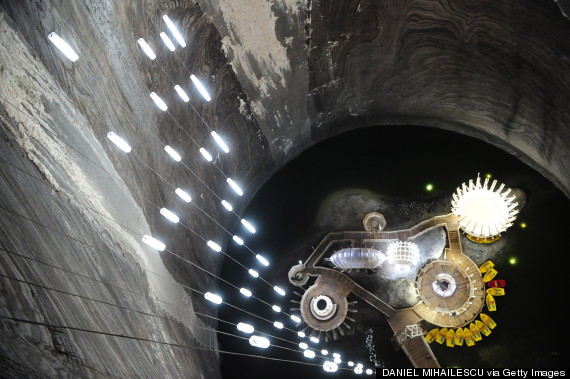 The mine, which sits in Transylvania, was originally established by hand and machine (as opposed to explosives) in the 17th century (the first mention of the mines dates back to May 1271). It was converted into a museum in 1992, where visitors can descend as far as 400 feet to hang out at the mine's ferris wheel, bowling alley, mini golf course, amphitheater and, oh, take a boat ride on the lake.
It's Christmas at the mine!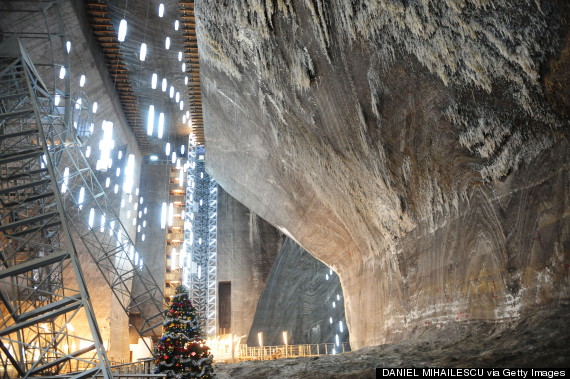 Be sure to dress warmly though, because the mine averages a temperature of 50-55˚F with 80% humidity.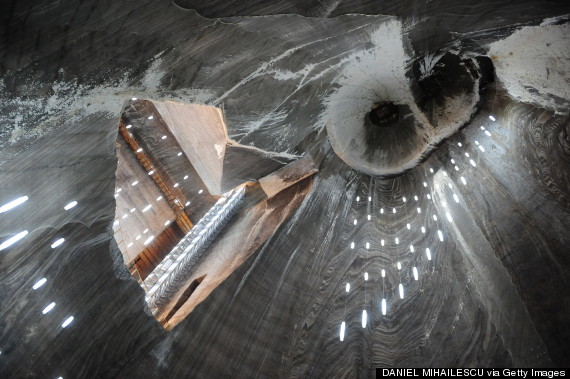 The museum boasts three mines: Terezia, which is the deepest at about 393 feet, Anton (roughly 354 feet) and Rudolf (about 138 feet).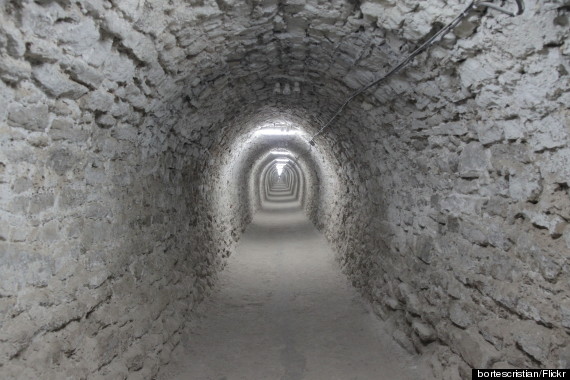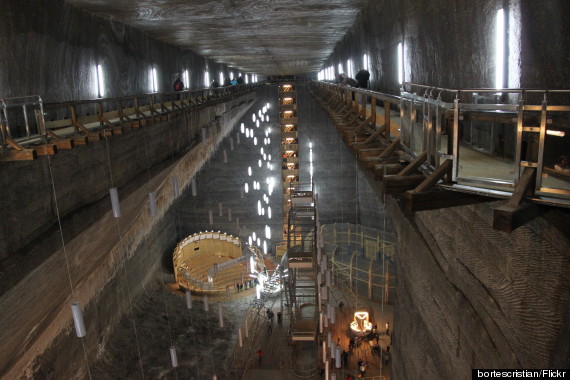 Salt is reflected in the lake.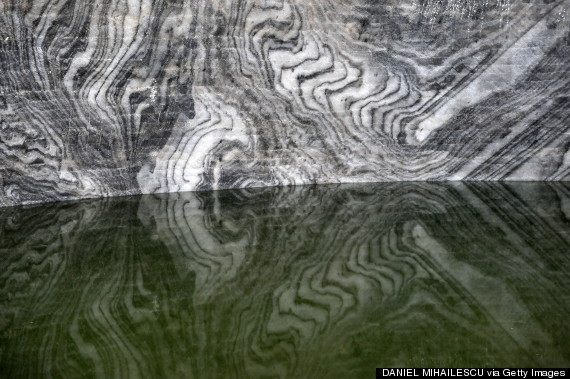 So next time you find yourself making your way to Transylvania, scoot on over to Turda to take in this totally bizarro but super magical site.
Salina Turda from binecuvantare.ro on Vimeo.
BEFORE YOU GO
PHOTO GALLERY
Coolest Caves