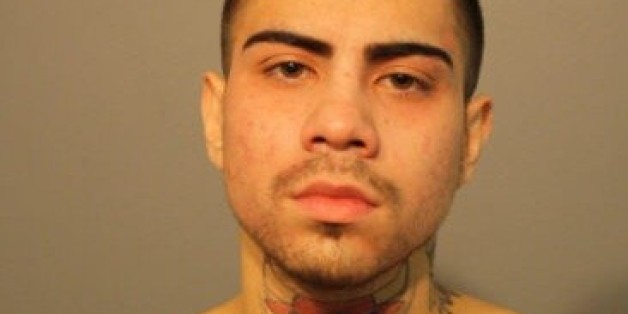 A gunman who pistol-whipped a Walgreens employee while trying to rob one of the chain's Chicago stores was foiled after the store manager wrestled him down until police arrived.
Benjamin Strong, 21, was ordered held on $275,000 bond Sunday after police say he tried to rob the Walgreens in the 2400 block of West North Avenue just after closing time on Saturday, the Sun-Times reports.
Around 12:15 a.m., police saw a 20-year-old employee with blood streaming from his head outside the West Town store, the Tribune reports. The employee reportedly flagged down officers and told them, "He's robbing us with a gun, he's still inside."
Police believe Strong hid inside the store before employees locked up for the night. He reportedly struck the employee after coming across him in a store room, DNAinfo Chicago reports, citing the arrest report. Police say Strong demanded cash and pointed the loaded gun at the employees.
After the Walgreens store manager saw Strong attack the employee, police say he tackled the would-be robber and subdued him while the bloodied employee ran for help. The Tribune says police found the manager "on top" of Strong holding him down when they came upon the scene.
Police later found a third employee hiding in the store.
The injured staffer suffered a "two to three inch" gash on his head and was treated and released at an area hospital after receiving stitches.
Strong, meanwhile, was charged with one count of attempted armed robbery when he appeared in court Sunday.
BEFORE YOU GO
PHOTO GALLERY
Crime In Chicago