Kim Kardashian stepped out in spandex Sunday (Dec. 15) while enjoying some girl time with her friend, Blac Chyna.
Kardashian was spotted in black spandex, a tight zip-up jacket and sneakers after getting her eyebrows done at a private house in Beverly Hills with Chyna, according to the photo agency that secured the snapshots. The reality star looked casual in the athletic attire, but her 15-carat engagement ring certainly added some glamour.
On Sunday night, the 33-year-old answered some questions for fans using the fan-directed platform Mobio INsider. When asked what beauty advice she has for new moms, Kardashian replied: "never lose time for u. go to the gym, get a facial, or manicure to feel goo[d] so u can go home and be a good happy mom at home."
Kardashian was recently named Mobio's latest social media influencer.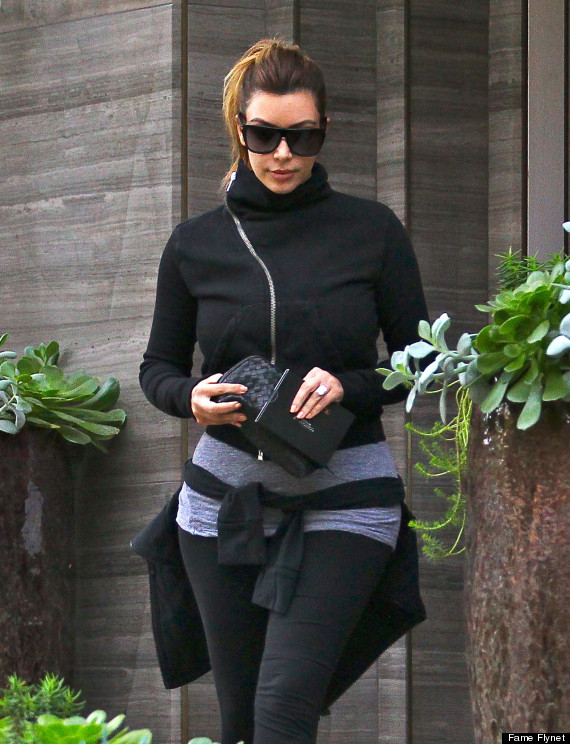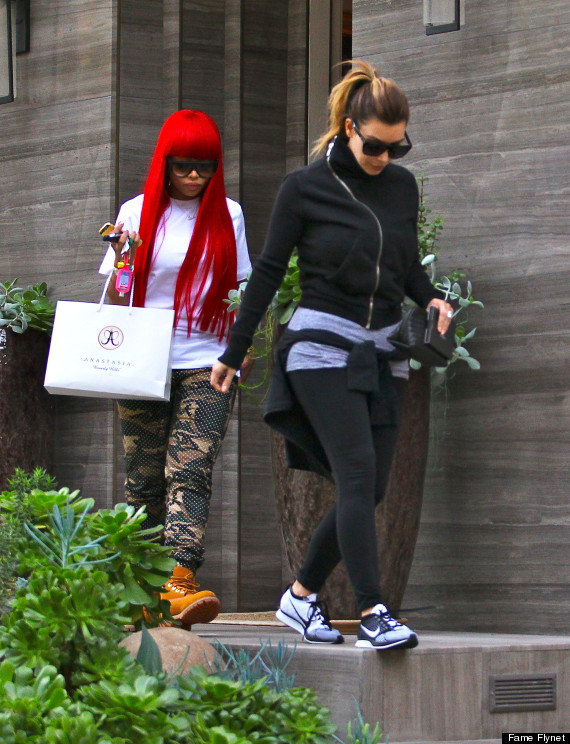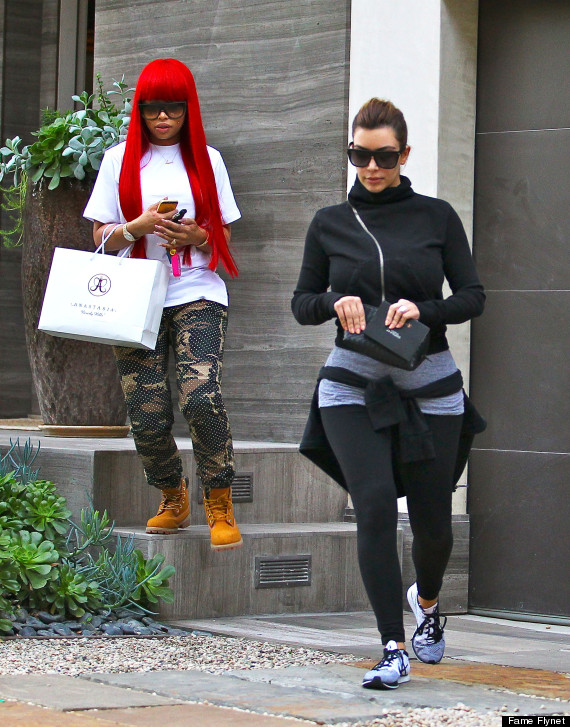 BEFORE YOU GO
PHOTO GALLERY
Celebrities Wearing Spandex