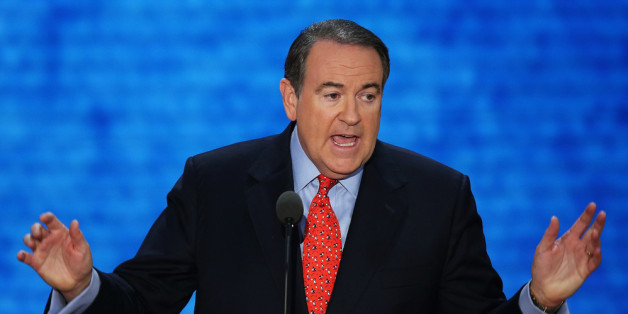 What began as a rumor spurred by a Craigslist post looks to becoming a reality. Mike Huckabee is gearing up to launch a news publication, "Huckabee Post." ABC News reports that the former Arkansas governor's newest endeavor is slated for a January 2014 debut, and will cover a host of subjects, from politics to pop culture.
Since ending his radio program, the 2008 Republican presidential candidate has wasted no time in laying groundwork for his next role. He has indicated that he would consider running for president in 2016.
Last week, Mediaite came across a Craigslist post calling for reporters to join Huckabee Post in its New York City and Washington D.C. offices. The listing describes the publication as "a new and exciting online news publication covering news on politics, US, international, media, sports and other general news."
Huckabee's son confirmed the forthcoming publication to ABC News, saying that Huckabee Post would be a "natural extension and expansion" for a political figure whose political career has taken him from the campaign trail to the Fox News studios.
BEFORE YOU GO
PHOTO GALLERY
United States Governors