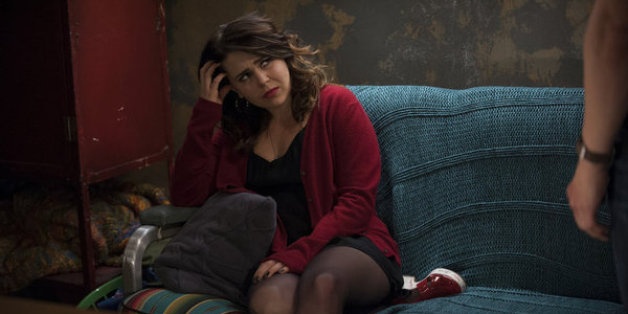 Shed a few tears watching "Parenthood" last Thursday (Dec. 12), particularly when Ryan (Matt Lauria) told Amber (Mae Whitman) that he was reenlisting in the army?
You weren't alone. But according to executive producer Sarah Watson, the duo isn't done quite yet.
"Matt Lauria will be back ... that's not the last we've seen of Ryan," Watson told TVLine. "He will be back in a big and spectacular way. And I'm not going to say anything more than that, other than get your Kleenex ready."
Besides this coming as a huge relief to us -- we could hardly stand Amber's tears -- it doesn't seem like the actors will mind working together again come January. When asked what Whitman was like in person via Twitter, Lauria had some very kind words.
@MattLauria How amazing is @maebirdwingin person?

— LisaBrockman (@BaxyBooBear) December 13, 2013
Find out what's in store for Amber and Ryan when "Parenthood" returns ton NBC on January 2 at 10 p.m. EST on NBC.
BEFORE YOU GO