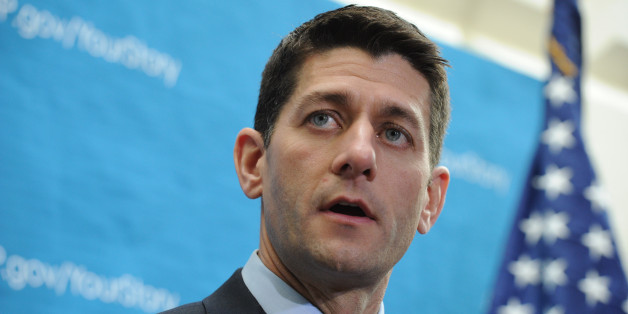 The budget deal cut last week by Rep. Paul Ryan (R-Wis.) and Sen. Patty Murray (D-Wash.) will reduce the deficit. The House Budget Committee chairman is also hoping it boosts the bottom line of his own political operation.
On Monday, Ryan sent out a fundraising appeal to his conservative base, asking his supporters to help push the budget deal over "the finish line" -- and give him cash to help elect more Republicans. He did not mention that it's Republicans who make up the main opposition to the budget plan and that right-wing groups like the Club for Growth and Heritage Action have come out strongly against it.
The deal passed the House overwhelmingly last Thursday and is expected to pass the Senate this week, despite the GOP opposition.
Here is the whole Ryan email:
Last week, the House passed the Bipartisan Budget Act. It was a firm step forward, but our work isn't over yet. Now the Senate needs to pass the bill, and we need your help. Your support today can help us cross the finish line.

For too long, Washington has been lurching from crisis to crisis. This budget agreement will break through the partisan gridlock and bring some stability to Washington. As conservatives, we've shown that we can make Washington work -- and on our own terms.

This bill doesn't go as far as I'd like, but it's a good start. It reduces the deficit by $23 billion. It doesn't raise taxes. And it cuts spending in a smarter way.

Here's the point: If we want to fully solve our fiscal challenges, then we'll need leadership in Washington committed to this goal. And we can do that only with your support.

Elections have consequences. That's why we need to get to work -- now. Will you please contribute $100, $50, $25, or whatever you can today to help us build conservative majorities in the House and Senate?

Our budget agreement is a good start, but there's so much more to do. With your support, we can get our nation back on a path to prosperity.
BEFORE YOU GO
PHOTO GALLERY
113th Congress Facts