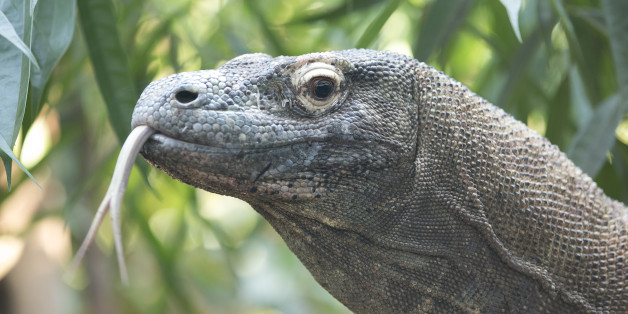 SAN ANTONIO, Texas, Dec 16 (Reuters) - Six reptiles, including a rare Komodo dragon, were killed on Monday in a fire at the San Antonio Zoo likely caused by an electric problem, zoo officials said.
Zoo staff had to move venomous snakes and reptiles to safety after the fire broke out at the two-floor Komodo House, home to about 100 snakes, lizards and other creatures.
"It was a challenge for the firefighters," San Antonio Fire Department spokeswoman Deborah Foster said.
Firefighters tried to keep water usage to a minimum to avoid drowning the animals.
The five-foot-long (150 cm) female Komodo dragon, one of the zoo's star attractions, likely died of smoke inhalation, zoo officials said.
The carnivorous Komodo dragon is the world's largest living lizard. It is native to a few volcanic islands in Indonesia and can reach up to 10 feet (3 meters) in length, according to the National Zoo in Washington, DC.
"The Komodo dragon exhibition is closed down probably indefinitely," zoo spokeswoman Debbie Rios-Vanskike said. "It will get us six to eight months to get that up and running again." (Reporting by Jim Forsyth; Editing by Jon Herskovitz and David Gregorio)
BEFORE YOU GO
PHOTO GALLERY
100 Most Threatened Species