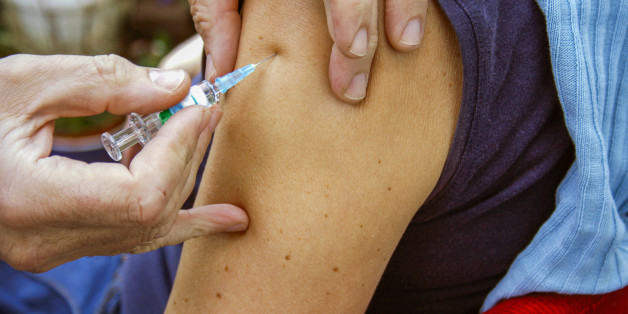 Dec 16 (Reuters) - Agenus Inc said more than 90 percent of patients treated with its experimental brain cancer vaccine were alive six months after undergoing surgery to remove the tumors.
Agenus shares soared as much as 32 percent in early trading.
The biotechnology company also said 30 percent of the 41 patients with recurrent Glioblastoma multiforme (GBM), a deadly form of brain cancer, were alive at 12 months in a mid-stage trial.
The individualized protein-based vaccine is derived from a patient's own tumors, after 90 percent or more of the tumors have been surgically removed.
Each vaccine is designed to activate a patient's immune system to specifically target and destroy cancer cells, similar to Provenge, Dendreon Corp's prostate cancer vaccine.
The patients in the Agenus study were treated once weekly for four weeks, followed by biweekly injections until the vaccine ran out.
The Lexington, Massachussetts-based company said it plans to evaluate the efficacy of the treatment, codenamed Prophage Series G-200, in combination with Roche's Avastin, which is already approved to treat GBM.
Agenus said in September another vaccine candidate, Prophage Series G-100, increased survival, without the disease worsening, in a mid-stage study in patients with newly diagnosed GBM.
Agenus shares were up 23 percent at $3 in mid-morning trading on the Nasdaq on Monday. (Reporting by Natalie Grover in Bangalore; Editing by Sriraj Kalluvila)