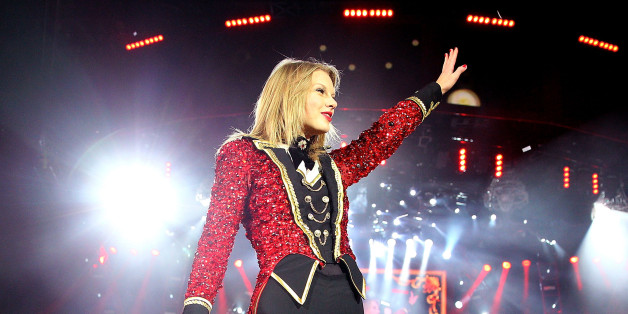 The Academy of Motion Picture Arts and Sciences announced the 75 songs eligible for nomination in the Oscars' Best Original Song category on Monday, putting Lana Del Rey, Jay Z and Taylor Swift, to name three artists, ever closer to the 86th annual Academy Awards. Not listed among the year's best movie songs? The year's best movie song: "Please Mr. Kennedy," from the Joel and Ethan Coen film "Inside Llewyn Davis," was left off the list of possible Oscar nominees because it was based on previous material (never mind that music producer T Bone Burnett and the Coens themselves reworked the track and provided an original set of lyrics).
"I really love and respect the Academy's categories," a pragmatic Burnett said in an interview with HitFix before the Best Original Song list was announced. "It needs to be protected because it's a very specific art. You can't start calling it just anything, any music at all. There are questions about originality and I understand. It's a much more complex kind of world we're living in now, so I understand people questioning the categories. But that's an interesting subject in this age of sampling and post-modernism."
To celebrate the long list of Best Original Song candidates, HuffPost Entertainment has selected the eight songs we'd most like to see win the Oscar that rightfully belongs to "Please Mr. Kennedy." (Warning: Some of the songs below contain foul language.)
"Doby" from "Anchorman 2: The Legend Continues" This is a song Ron Burgundy sings about a shark that he nurses back to health, so of course it should get all the Oscar nominations.
"Let It Go" from "Frozen"
"Frozen" was all like, "Idina Menzel, what if you sang a song that's similar to 'Defying Gravity,'" and Idina Menzel was like, "Sure."
"100$ Bill" from "The Great Gatsby"
Because Jay Z references not just Jay Gatsby in this track from Baz Luhrmann's glitzy F. Scott Fitzgerald adaptation, but also Colin Powell, Sept. 11, the Kennedys, Marvin Gaye, Albert Einstein, Mark Twain and Taylor Swift. [Jay laugh goes here.]
"Young and Beautiful" from "The Great Gatsby"
Lana Del Rey's contribution to the "Great Gatsby" soundtrack is one of the year's best songs, onscreen or otherwise. To wit: the track was Kanye West's preferred option to accompany his proposal to Kim Kardashian. (As if 'Ye would pick "Atlas" by Coldplay or something.)
"The Moon Song" from "Her"
To be real, though, the version of "The Moon Song" that's performed by Joaquin Phoenix and Scarlett Johansson in Spike Jonze's "Her" is even better than Karen O's contribution to the soundtrack.
"Sweeter Than Fiction" from "One Chance"
Barely anyone has even heard of "One Chance," a Weinstein Company film about singer Paul Potts, who won the first season of "Britain's Got Talent." The Taylor Swift song, however, that was written for the soundtrack? That thing is pretty great: a throwback confection of 80s inspired melody and Swift's upbeat lyricism. Think of what Swift's surprise face would look like at the Academy Awards.
"Stay Alive" from "The Secret Life of Walter Mitty"
"Step Out," that great Jose Gonzalez song from "The Secret Life of Walter Mitty," is not eligible for the Academy Awards, since it was played second during the film's end credits. As The Wire's Esther Zuckerman notes, original song contenders must appear either in the film itself or as the first song after the film has ended. That's where "Stay Alive" fits into the mix, and why it has our support: Better one of Gonzalez's great tracks make the final five in the Best Original Song category than none at all.
"So You Know What It's Like" from "Short Term 12"
Is there anything more original than an original rap song performed by an actor in character for an independent film? Probably not, so let's hope the Academy recognizes Keith Stanfield's heartbreaking track, "So You Know What It's Like," from "Short Term 12." Bonus: It could mean John Gallagher Jr. shows up to the Oscars to play bongos.
BEFORE YOU GO
PHOTO GALLERY
Celebrity News & Photos