This happened during the bouquet toss at a wedding recently: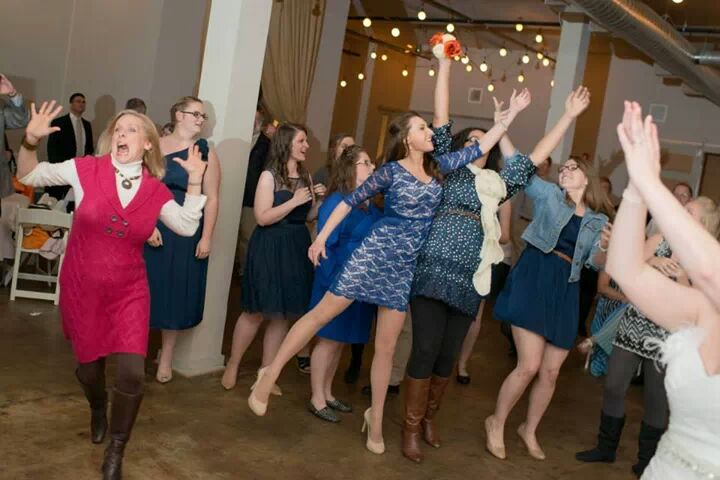 Credit: Appear Photography
While we're not exactly sure why this happened, we do have a couple ideas:
1. This woman is deathly afraid of flying flowers.
2. She thought the guests were doing one of those "Run away from T-Rex" photos.
3. She's allergic to single women in their twenties.
4. She really, really, really, doesn't want to get married.
The photo was posted on Imgur Tuesday by flamingogirl453 with the caption, "What was my favorite picture from my wedding day? Not me and my husband. This."
We can see why.
Check out the slideshow below for more funny wedding photos.
PHOTO GALLERY
Funny Wedding Photos
Keep in touch! Check out HuffPost Weddings on Facebook, Twitter and Pinterest.