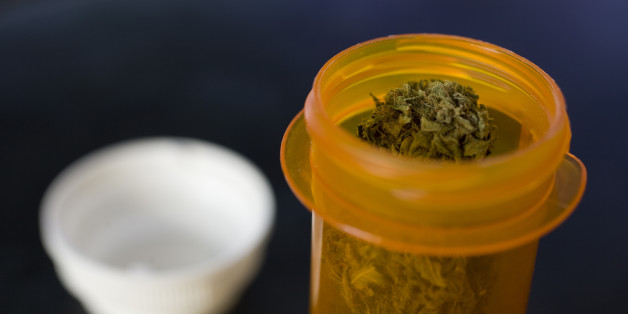 A doctor at Chicago's first medical marijuana clinic could have his medical license suspended -- or yanked altogether -- following a complaint from the state's professional regulation authority.
The Illinois Department of Financial and Professional Regulation filed a complaint Monday against Dr. Brian Murray of the Good Intentions LLC. medical marijuana clinic in Wicker Park.
At the heart of the IDPFR's complaint is the $99 registration fee the clinic charges patients in the "pre-approval" process. Regulators allege Murray collected the money from prospective patients before establishing a "legitimate physician-patient relationship."
According to a statement from the IDPFR, "Under the Medical Practice Act, such conduct is unprofessional as it is misleading."
The complaint also states that during an August visit to the clinic, investigators found no file cabinets or storage areas to "securely store patient records" and that the exam rooms lacked examination tables or other medical equipment.
Good Intentions manager Daniel Reid hit back at the complaint, telling DNAinfo Chicago it was "utterly false, entirely speculative and anti-patient."
Since opening in August, Reid told Crain's Chicago Business the clinic has received about 25,000 inquiries from potential patients.
Under the state's tightly-regulated Compassionate Use of Medical Cannabis Pilot Program Act, which goes into effect on Jan. 1, patients seeking a license need approval from a doctor with whom they have an existing relationship. Patients must be seeing the doctor for one of the 40-some chronic medical conditions like cancer or HIV to qualify for a license.
"[Dr. Murray] didn't pre-qualify or anything of the sort," Reid told Crain's. Speaking to DNAinfo, he also said, "Yes, we were the first to open and the first to be sued, and what I call that is leadership."
Dr. Murray and Good Intentions founder and CEO Tammy Jacobi have not commented on the complaint. If found guilty, Murray could have his medical license suspended or revoked.
"Unlike some states, Illinois law does not allow for 'medical cannabis clinics' or practices that exist solely to offer cannabis certifications," IDFPR Acting Secretary Manuel Flores said in a statement. "We want to make sure that patients who would truly benefit from the relief of medical cannabis are not misled and physicians are not violating the law."
BEFORE YOU GO
PHOTO GALLERY
14 Reasons Why Marijuana Is Good For The Economy