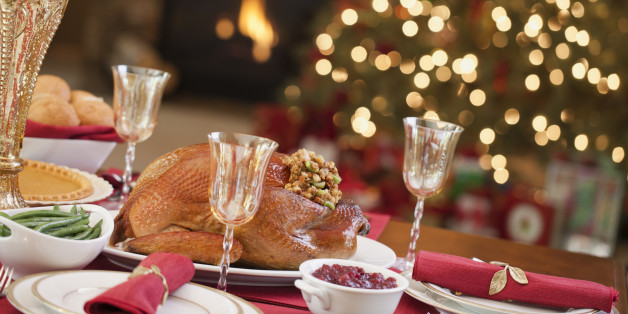 For all of the frenetic energy surrounding Thanksgiving dinner, we always expect Christmas dinner to feel the same way -- but it never really does. While Thanksgiving's traditional foods are spot-welded onto our cortices, Christmas' menu seems to get a "You Do You" pass every year. Is it because we've burnt ourselves out on Thanksgiving just a few weeks prior? Is it because Thanksgiving is a secular holiday that we all agree on the food we like to celebrate with? We're not sure, but we know Christmas dinner always feels a little bit confusing.
There are Christmas cooks who dive right back into roasted turkeys. If practice truly makes perfect, we're more primed than all year, since we just roasted a Thanksgiving turkey. Other holiday tables are met with glazed hams, roast beef, drool-inducing prime rib or even a "traditional" Christmas goose. This is all to say, we're having trouble deciding what to eat for Christmas dinner, so we want to know what you're doing.
Is one of your family traditions listed below? If not, let us know in the comments what the heck you people eat for Christmas dinner.
Want to read more from HuffPost Taste? Follow us on Twitter, Facebook, Pinterest and Tumblr.
BEFORE YOU GO
PHOTO GALLERY
Christmas Dinner Recipes