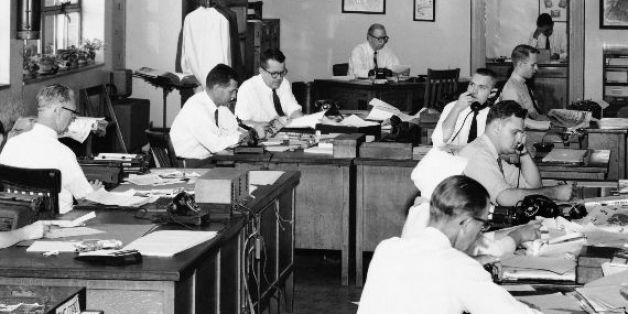 By Contently
Ever since Oreo won the Super Bowl blackout with their rapid-response "Dunk in the Dark" tweet, "brand newsrooms" has been one of the biggest buzz-terms in the marketing world. But while a brand newsroom may be atop every CMO's wish list this holiday season, there's little consensus of how to build one. What does a brand newsroom even look like?
Simply put, a brand newsroom is the organization that drives a brand's publishing efforts. Traditional media have known for a long time that good publishing requires not just talent but also effective structure. A good newsroom needs to be agile, empowered, intelligent and on-message –- no matter whether your company's core business is breaking news, selling credit cards, or making the world's most-dunkable cookie. Traditional publishers have had years to figure this out; the new wave of brand publishers are starting from scratch.
That wave is relatively small right now, but it won't be that way for long. There's little doubt that creating timely content is the key to building strong relationships with current and potential customers. As a result, the question is irrevocably shifting from "Do I need a brand newsroom?" to "How do I build one?"
That question is key. When a brand newsroom isn't approached the right way, things can go horribly wrong. The industry is haunted by terrifying tales of Facebook updates gone awry, tweets that take dozens of approvals, and lawyers who communicate only via fax.
With the right approach, however, brands can bypass these pitfalls and connect with their customers in incredible ways. To discover how to build, measure and maintain a great brand newsroom, check out Contently's Guide to Building a Brand Newsroom.