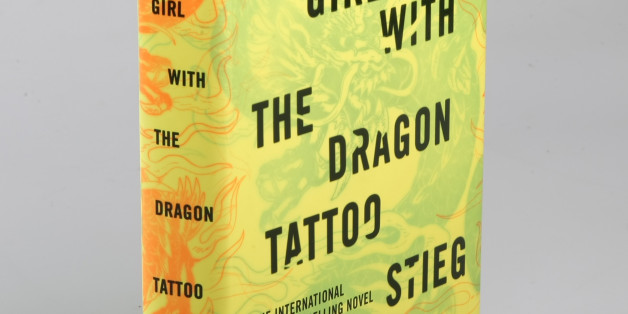 Looks like fans of Lisbeth Salander and Mikael Blomkvist will get another ending after all, with Swedish publisher Norstedts announcing on Tuesday plans for a fourth book in the bestselling series "The Girl With the Dragon Tattoo."
Author David Lagercrantz will take the reins from the late Stieg Larsson, who died of a heart attack in 2004 at age 50 before he could finish writing the fourth installment.
Norstedts publishing head Eva Gedin said the new novel will be an original work and will not include anything from Larsson's unfinished version, the Associated Press reports. The fourth "Dragon Tattoo" book is planned for release in August 2015.
Larsson had planned 10 books for the series, which follows a journalist named Mikael Blomkvist and a young hacker named Lisbeth Salander. The three books Larsson completed were published posthumously, with the first in 2005.
The series, which includes "The Girl With The Dragon Tattoo," "The Girl Who Played With Fire" and "The Girl Who Kicked The Hornets' Nest" (all translated into English), did not achieve international acclaim until several years after his death.
In 2011, a year after an English-language version of the third book was released, fans' hopes for a sequel were dashed when Larsson's girlfriend revealed that the author had not written enough content for a fourth book.
"It probably doesn't hang together," Eva Gabrielsson told BBC Radio 4 at the time. "Stieg was a spontaneous writer, he could write scenes and not knit them together until later on -- he just liked the scene. You can't call it a novel."
Larsson's U.S. publisher had also said that only his estate -- controlled by Larsson's family -- could authorize the publication of a fourth book.
BEFORE YOU GO
PHOTO GALLERY
Movies You Didn't Know Were Books