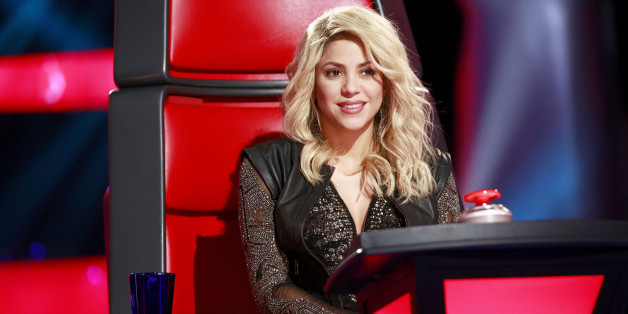 As 2013 is making its wrap, many latino celebrities went missing in action, others made comebacks and the rest just kept kicking butt. Here are our picks at ten Latino celebrities that had a successful year, no ifs, ands or buts!
Shakira
Carlos Vives
Carlos Vives made his great comeback to the music biz, with the release of "Corazon Profundo" in April 2013.
The first single, "Volvi a Nacer," went straight to #1 on the Billboard charts.
He was the most nominated at the 14th annual Latin GRAMMY awards and won Album of the Year and Song of the Year.
Selena Gomez
Robi Draco Rosa
Jennifer Lopez
After starring in the crime thriller film, "Parker," Jennifer Lopez was announced the chief creative officer of MyNuvoTV network.
She began working in her eighth studio album, set to release in 2014, and launched her energetic single with Pitbull, "Live it Up."
JLO left many spectators in awe with her killer performance at this year's American Music Awards, during a tribute to salsa legend, Celia Cruz.
Prince Royce
Prince Royce was one of the three coaches on Telemundo's "La Voz Kids." He became the winning coach for the first season with the contestant Paola Guanche.
In October he released the album "Soy el Mismo," which features his captivating bachata "Darte Un Beso."
Prince Royce lands at No. 2 on the Top Latin Artists of 2013 in the Latin Billboard charts.
Christina Aguilera
This year, Christina Aguilera, was one of Time's 100 Most Influential People in the World.
She released the romantic hit ballad "Hoy Tengo Ganas De Ti," with Mexican singer, Alejandro Fernandez.
She returned to The Voice for season five. Aguilera has been a host in four of the five seasons.
Marc Anthony
Marc Anthony released his first salsa studio album in ten years, "3.0." The first single, "Vivir Mi Vida," became a smash, life-affirming hit worldwide.
He won Record of the Year for "Vivir Mi Vida" at the 14th Annual Latin GRAMMY Awards.
He was named Favorite Latin Artist at the American Music Awards.
Eva Longoria
In May, Eva Longoria received her master's degree in Chicano Studies from California State University.
She produced her first reality dating show called "Ready For Love," featured on NBC.
In June, she also produced the American television comedy-drama from Lifetime, "Devious Maids."
Pitbull
In January, Pitbull released the song "Feel This Moment," alongside Christina Aguilera. The single peaked at No. 8 in the Billboard Hot 100.
He was a hit hosting the American Music Awards on November 24.
His single "Echa Pa'lla (Manos Arriba)," was named Best Urban Song at the 14th Annual Latin GRAMMY Awards.
Originally published on VOXXI as Best of 2013: Most 'caliente' Latino celebrities of the year
BEFORE YOU GO
PHOTO GALLERY
27 Celebs You Didn't Know Were Latino