A West Virginia doctor and minister will be a registered sex offender for 10 years after shoving his tongue into the mouth of a patient.
The patient, who suffered from dementia and Parkinson's disease, bit part of the doctor's tongue off during the ordeal last year at Roane General Hospital.
Kenneth Seen, 53, was sentenced on Monday to two years of probation along with having to register as a sex offender, WSAZ reported.
According to a criminal complaint obtained by HuffPost Crime, Dr. Seen had to receive medical care after his tongue was bitten off by patient John Shafer, 77.
When explaining the events, Seen said the patient motioned for the doctor to come closer before grabbing his tongue.
"...and then Dr. Seen's memory fades," the complaint says. "His statement claimed that he just remembered pain and blood."
But nurses and an ER doctor who worked with Shafer not only described the man as non-aggressive, but said he was immobile and had no way of motioning -- much less grabbing the tongue of -- Dr. Seen.
"For the injury to have happened, Dr. Seen had to place his tongue in Mr. Shafer's mouth. There is no other way for it to have happened," Sgt. F.L. Hammack of the West Virginia State Police told the News and Sentinel.
Shafer's daughter noticed blood on her father's face and when she examined his mouth, saw a significant portion of Seen's tongue in it.
Only a little more than a month later, Shafer died.
"While he was not hurt, the mental anguish he must have felt in his last weeks is significant," Hammack said of the victim.
In documents from the West Virginia Board Of Medicine obtained by HuffPost Crime, hospital board members acted immediately to fire Seen from his position and suspended his medical license.
Seen was found guilty of sexually motivated battery in November, according to KATU.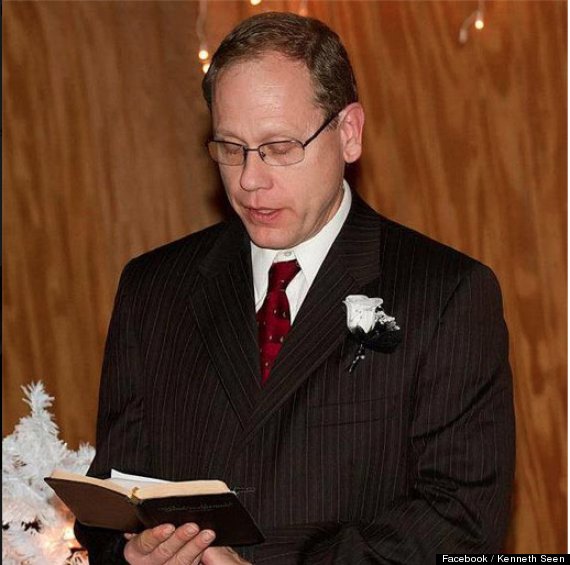 In a separate case involving Seen, the doctor was charged with felony child abuse and misdemeanor charges of battery and assault less than a month after the sexual battery of his patient.
According to the criminal complaint, Seen -- acting as a minister for his church -- allegedly grabbed a 14-year-old teen by the waist and threw him to the ground.
"Mr. Seen got on [the teen's] back and began punching him with closed fists repeatedly," the complaint said. Seen then "took him into the rear of the building and pushed him into a refrigerator. The victim stated that he used profanity and Mr. Seen then slapped him across the face."
The investigation into the alleged child abuse is ongoing.
ALSO ON HUFFPOST:
PHOTO GALLERY
BEFORE YOU GO
Priests And Sexual Abuse
PHOTO GALLERY
Priests And Sexual Abuse