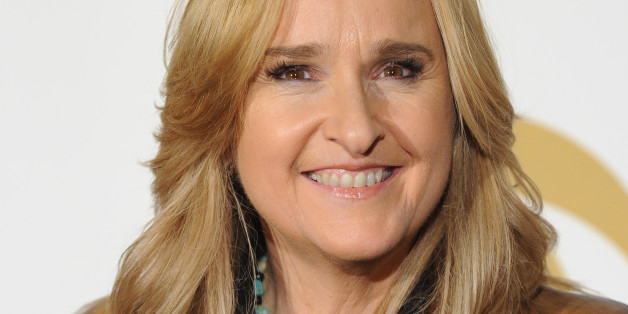 Melissa Etheridge is joining the ever-growing list of celebrities to sound off on Russia's "gay propaganda" laws.
The 52-year-old Grammy Award-winning rocker, who is openly gay, told the Washington Blade's Michael K. Lavers that she wouldn't hesitate to visit Russia if she were invited to attend the 2014 Winter Olympics despite the controversial legislation, which reportedly imposes fines for those who "spread information about non-traditional sexual behavior" to minors.
"I would be there with bells on," Etheridge said. "I would love to go offer support, offer visibility, stand there just as a known gay person."
Nonetheless, she also spoke in support of retired Olympic diver Greg Louganis. Louganis, who married longtime partner Johnny Chaillot, has questioned Elton John's decision to perform in Moscow and has argued that Thomas Roberts shouldn't have hosted the Miss Universe 2013 pageant in the Russian capital, despite opposing a boycott on the Sochi Olympics.
"He was an Olympic athlete and it's completely understandable where he's coming from and each of us have different paths and there is no one right way to do this," Etheridge said. "If each of us acts and behaves with our conscience we can move this forward."
You can read Lavers' full interview with Etheridge here.
In recent weeks, Russian lesbian, gay, bisexual and transgender (LGBT) rights advocates have said they hope the International Olympic Committee will put additional pressure on Russia over the legislation due to what they describe as a spike in anti-LGBT violence.
Maria Kozlovskaya, a program manager at the Russian LGBT Network, told Reuters that the "gay propaganda" aw was "a green light for nationalistic groups to make violence against LGBT people."
BEFORE YOU GO
PHOTO GALLERY
Stars Sound Off On Russia's Anti-Gay Law