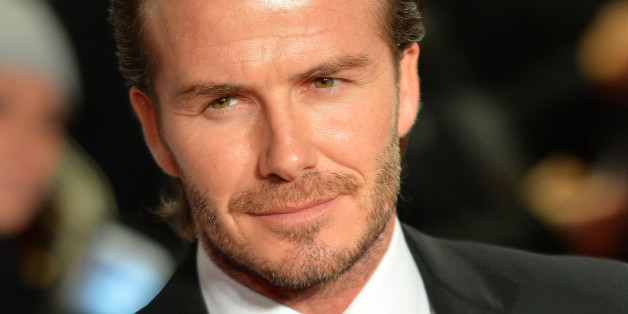 Dec 17 (Reuters) - Retired soccer star David Beckham and Major League Soccer (MLS) took a step toward fielding a new Miami team as local officials on Tuesday unanimously approved on-going efforts to find a suitable stadium location.
The vote by county commissioners was the first test of political support for Beckham's soccer venture in Miami. The decision gave county officials authority to identify stadium sites and negotiate construction contracts with developers.
MLS, the highest soccer league in the United States, has stressed the importance of having a final stadium deal, along with a business plan, before it will approve a new team.
"We can't go to Miami without the right stadium solution," MLS Commissioner Don Garber said during his state of the league address ahead of the MLS Cup final in Kansas City in early December. "David understands that, the city understands that, that is an indisputable fact," he said. (Story continues below.)
PHOTO GALLERY
Could Miami's MLS Stadium Look Like This?

The former England team captain who also played for the Los Angeles Galaxy, retired as a player in May but is seeking to exercise a cut-price $25 million option in his MLS contract to start a new franchise.
County officials say Beckham is interested in an urban setting near Miami's downtown, possibly on publicly-owned land next to the port of Miami's cruise ship terminals, hoping the stadium would become part of Miami's tourism landscape.
Beckham's group is not looking for public financing, but may need to negotiate site plans with the county, such as leasing the port location, to help build a privately-financed stadium.
Beckham has toured Miami twice in recent months with British businessman and American Idol creator Simon Fuller, as well as Bolivian-born billionaire Marcelo Claure, founder of Miami-based Brightstar Corp, the world's largest wireless distributor and the provider of global services to Apple.
The financial plan is well advanced though details still have to be worked out according to a source close to the negotiations, and an announcement could come before the end of the year.
"We're almost there," Beckham told the BBC in an interview in late November.
Beckham earlier this month registered as a Florida company under the name Miami Beckham United LLC and has hired HR&A Advisors, a New York-based development consulting firm, to examine possible stadium locations in Miami.
Miami's top architecture firm, Arquitectonica, has also been hired to design the stadium, according to The Miami Herald.
Beckham is eying a prominent, 25-acre plot of county-owned land next to Miami's cruise ship terminals, on a spit of land facing the city's downtown waterfront.
The port site is in walking distance from the Miami Heat's basketball arena, and is also within easy reach of the Miami Beach hotel district.
The port has been looking to develop the prime site with a shopping mall, hotel and office complex, as well a yacht marina, but some county commissioners questioned whether a stadium was appropriate.
"I don't see the relationship of a soccer stadium with the big boats and the big cargo coming from Panama," said county commission chairwoman, Rebeca Sosa, noting the port's preparations to handle larger ships using the Panama Canal which is undergoing a massive expansion. (Additional reporting by David Adams; editing by Andrew Hay)