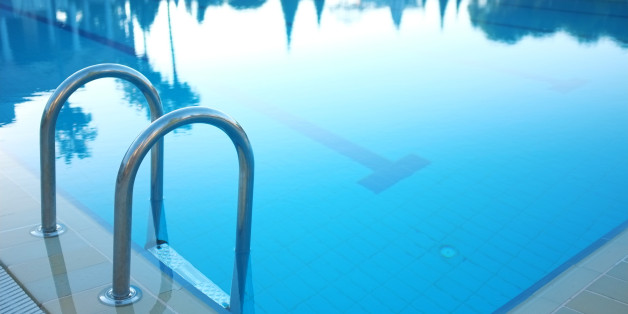 Sixty school children in the United Kingdom were forced to evacuate a pool changing room after a prosthetic leg was mistaken for someone lurking out of sight while the children dressed.
Teachers from Kings Hill Primary School in Kent responded to a "peeping Tom" alert during the school outing at Larkfield Leisure Centre. A foot was spotted poking out behind a cubicle where the 8- and 9-year-olds were changing, according to the Mirror.
The "suspect," however, turned out to be a prosthetic leg left behind in the changing room while the owner went swimming, Metro U.K. reports.
"We had 60 children at the pool that day, although they weren't all in there at once," one of the school's teachers, Kerry Thomas, told the Kent Messenger. "One of the members of staff had seen it [the foot], and we quickly moved the children out, and everything was dealt with in accordance with school policy."
U.S. historian Dr. Tim Stanley wrote in the Telegraph, "I can't wait to read about the paedophile who was mistaken for a prosthetic leg."
Neither can we.
Though it'd be pretty hard to top the story of a Delaware man caught hiding 2.5 grams of crack cocaine and 2.8 grams of marijuana inside his prosthetic leg in early November.
BEFORE YOU GO
PHOTO GALLERY
Animals In The News