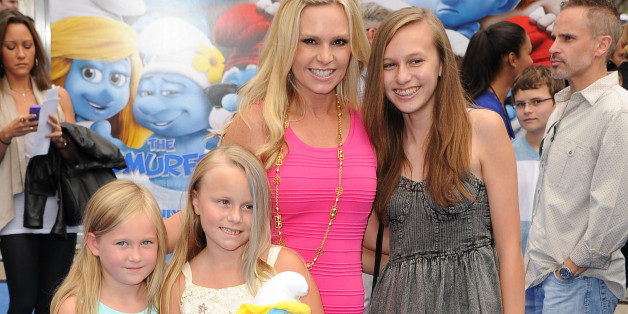 "Real Housewives of Orange County" star Tamra Barney wants her kids to be on the reality show, and she is prepared to fight her ex-husband over it.
Tamra filed a request for an order that would make her ex-husband, Simon, allow their three children -- Sidney, 15, Spencer, 13, and Sophia, 8 -- to appear on the Bravo series, a move he blocked after they split up, RadarOnline.com reported. He supposedly refused to let the children participate in her televised wedding to Eddie Judge and threatened to sue Bravo if the kids appear on camera.
Tamra, who shares custody with her ex, wants a judge to approve the motion to allow the kids be filmed while in her physical custody. She claimed in the court documents that daughter Sophia has expressed an interest in being on the show, but cannot because of Simon's legal threats.
Her request for intervention will be heard in court Dec. 20.
In July, Simon took the issue to Twitter and revealed he had no intention of letting his kids on the Bravo series.
"I never said I didn't want my kids @ her wedding. Only that they were not filmed to protect them," he tweeted, according to Reality Tea. "Prod.has been all over me to allow them to be filmed these last few Years.Trying to appeal 2 my ego and wallet."
Adding, "My kids hate the show and how embarrassing it is.And they don't want to be recognized &/or associated with it."
Tamra, who has been busy filming Season 9 of RHOOC, regularly shares photos of children on her Instagram account.
Simon and Tamra split in 2010. He accused her of adultery and verbal abuse.
BEFORE YOU GO
PHOTO GALLERY
Real Housewives Of Orange County