Things that are frowned upon, even in Miami: trying to trade an alligator for pack of beer at a convenience store.
Florida Fish and Wildlife Conservation Commission officials say that's exactly what happened when a man identified by NBC6 as Fernando Caignet Aguilera attempted to barter at the Santa Maria Market in Allapattah on December 10. The store clerk called authorities, who arrived to find the four-foot alligator alive at the scene.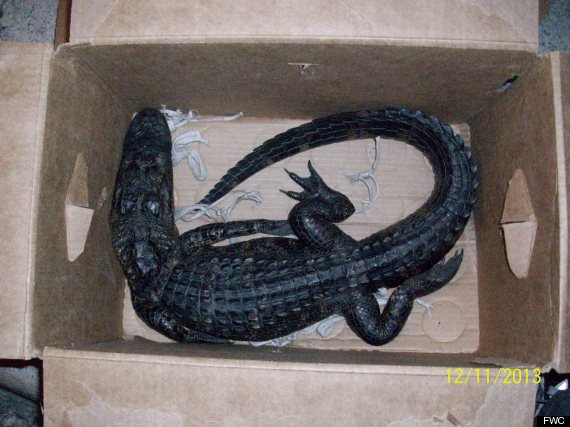 "This is absolutely bizarre, I can't imagine somebody wanting to barter a live four-foot alligator for a 12-pack of beer, it makes no sense to me," FWC spokesman Jorge Pino told NBC.
Aguilera reportedly told FWC officials at the scene that he had spotted the gator at local park and managed to catch it, then headed to the store in hopes he could get some beer in exchange. He received three citations for illegal capture instead.
The alligator, who was discovered in good health, was re-released.
BEFORE YOU GO
PHOTO GALLERY
Amazing Photos Of Alligators In The Everglades