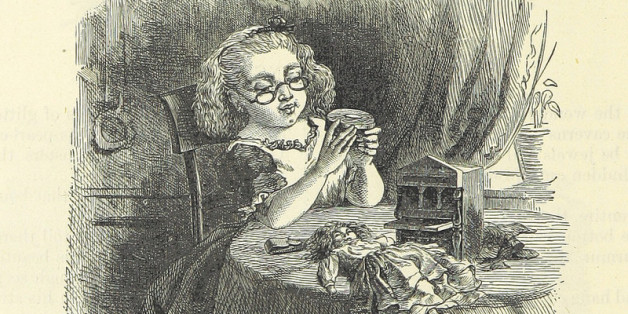 As a holiday gift to history buffs, or really anyone interested in anything, The British Library has uploaded one million images to Flickr. They're all scans from books published in the 17th-19th centuries, and they're all in the public domain.
The images include comics, maps, advertisements, poems, and much (much!) more. They've been uploaded through what the library calls their "Mechanical Curator," and have been tagged by publication date, book title and author. The British Library writes:
We plan to launch a crowdsourcing application at the beginning of next year, to help describe what the images portray. Our intention is to use this data to train automated classifiers that will run against the whole of the content... We are looking to crowdsource information about what is depicted in the images themselves, as well as using analytical methods to interpret them as a whole.
The scans are derived from 65,000 titles held in the library. One such title, Illustrated Poems and Songs for Young People edited by Mrs. Sale Barker, is an excellent example of how weird and wonderful this project is. Published in 1885, it features peculiar and macabre artwork that you probably would never find in a children's book today.
PHOTO GALLERY
Illustrated Poems And Songs For Young People