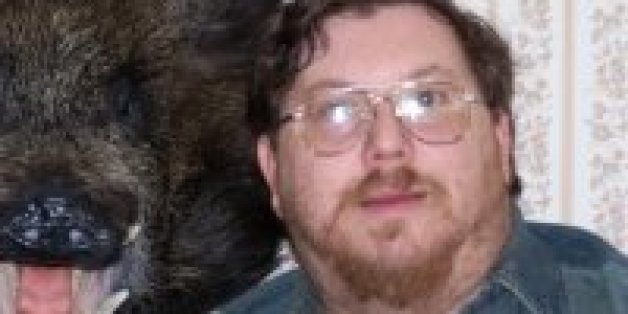 A self-proclaimed tea party patriot is in hot water after being charged with distributing and receiving child pornography.
According to a federal complaint filed Tuesday, Brian Schwanke, 46, allegedly used the e-mail account hornypastor@outlook.com to trade hundreds of child sex photos and videos, The Smoking Gun reported.
Federal agents raided Schwanke's home in Adrian, Michigan in August, after getting a tip from Australian law enforcement officials, RawStory.com reported.
An undercover police officer in Queensland allegedly had an email conversation with Schwanke in July, during which Schwanke he sent a video of a naked prepubescent girl.
He also claimed to have been a pastor for 20 years and allegedly had sex with numerous underage girls during that period, some as young as 8.
"I've even knocked up a couple but we were able to make people believe it was someone else," he allegedly wrote, according to a court document.
There is no evidence that Schwanke is or has ever been a pastor, but during the August raid, Schwanke allegedly admitted to "sending, receiving, and viewing child pornography" and told them he began looking at illicit images about ten years ago.
On his LinkedIn page, he does claim to be a public safety professional, and an emergency medical services worker. He also is an avid Civil War re-enactor.
He is also a Tea Party patriot, according to his Facebook page, where he describes the group as:
"A non- racist, non-sexist, group of patriots who believe that the Government has too much say in our personal lives. We believe that a smaller government operating on a fixed budget that can not be increased or wasted is the right way to go. We believe this country WAS founded on a CHRISTIAN foundation, and the progressive, atheist left is running us into the ground to create a Socialist country that will fall like all the others."
On the same page, Schwanke claims to be fluent in American English, German, Klingon and Entish, a fictional language created by J.R.R. Tolkien and states under "religious views" that "All men have sinned and only by forgiveness through the Blood of Christ can we avoid the punishment of Hell."
The Smoking Gun asked Schwanke about the accusations via Facebook and he responded that he had not been advised of any Federal Charges against him and "would not be able to respond at this time."
He added, "If you have knowledge I am not privy to, I would be interested in hearing them."
BEFORE YOU GO