There's a classic story told about the late Bombay gallerist Kekoo Gandhy mildly losing his mind. Gandhy, who rose from owning a frame factory to becoming a key figure in the heady post-Independence Indian art boom, was a legendarily dreamy CEO, blessed with a wife with a head for figures, and his own unforced love for artists.
The story starts after an operation. Exiting the fog of anesthesia, Gandhy is said to have found himself "becoming" an artist he represented -- the Parsi painter Jehangir Sabavala. His speech patterns changed. "'The family couldn't understand!'" the gallerist reportedly told an interviewer. "'I was talking just like him!'"
Such are the hazards of being what one might call a professional Atlas. These are the folks often ignored in history books, critical in keeping their chosen worlds afloat, but who, like the mythological Titan, carry out the labor out-of-sight from the public. American Lit has Ezra Pound, whose devoted hustling got his writerly friends "into magazines and out of jail," as Ernest Hemingway once put it. Modern Indian art has Kekoo Gandhy.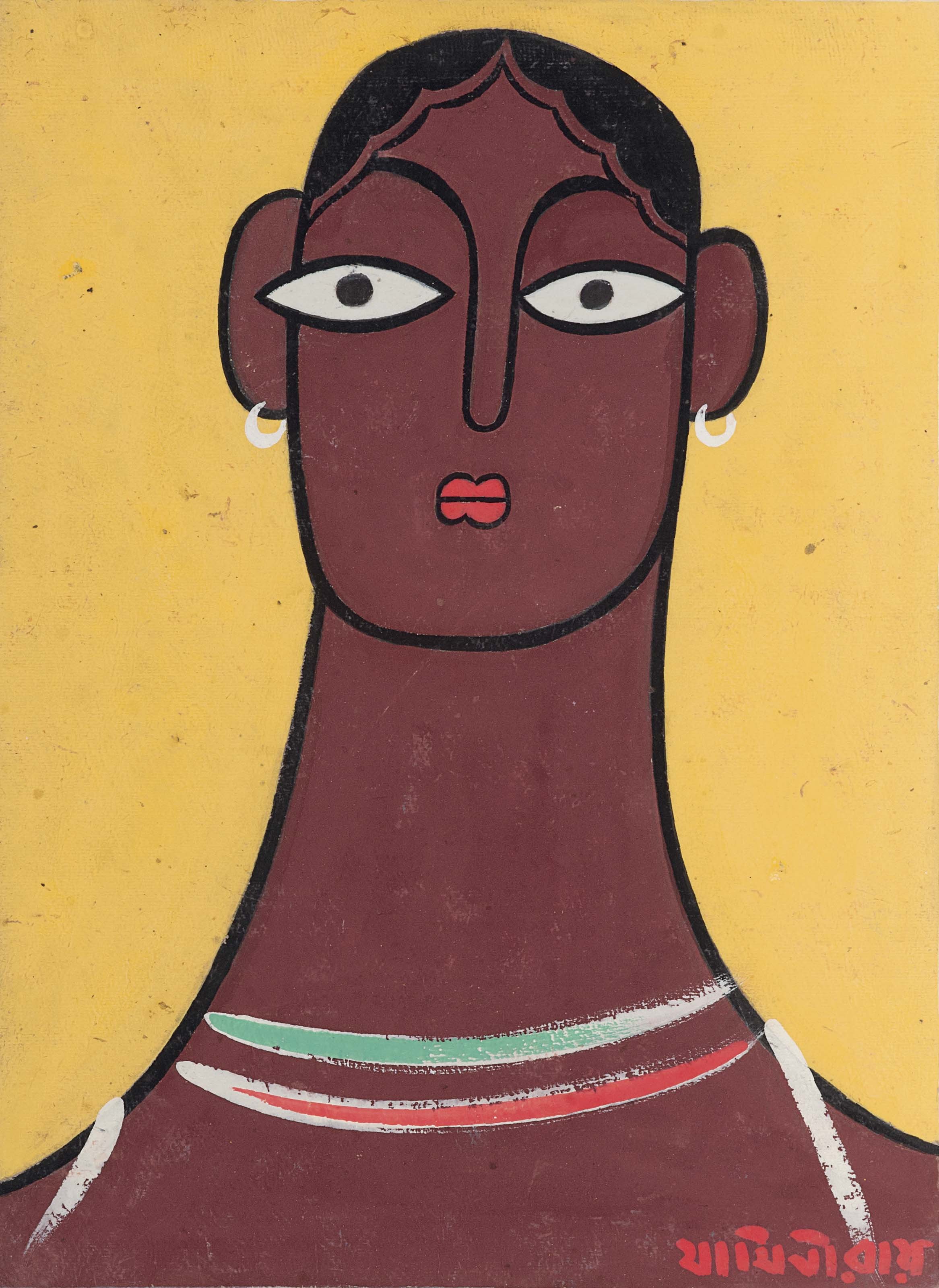 "Untitled (Head of a Woman)," by Jamini Roy, part of Kekoo Gandhy's private collection. Courtesy Christie's.
Long admired in the subcontinent, "Papa," as he's known, is finally making international headlines. On Thursday, Christie's will hold its first ever auction in India, intended to jumpstart global collection of the country's art. Fittingly, every piece to be sold comes from Gandhy's and his wife's private collection.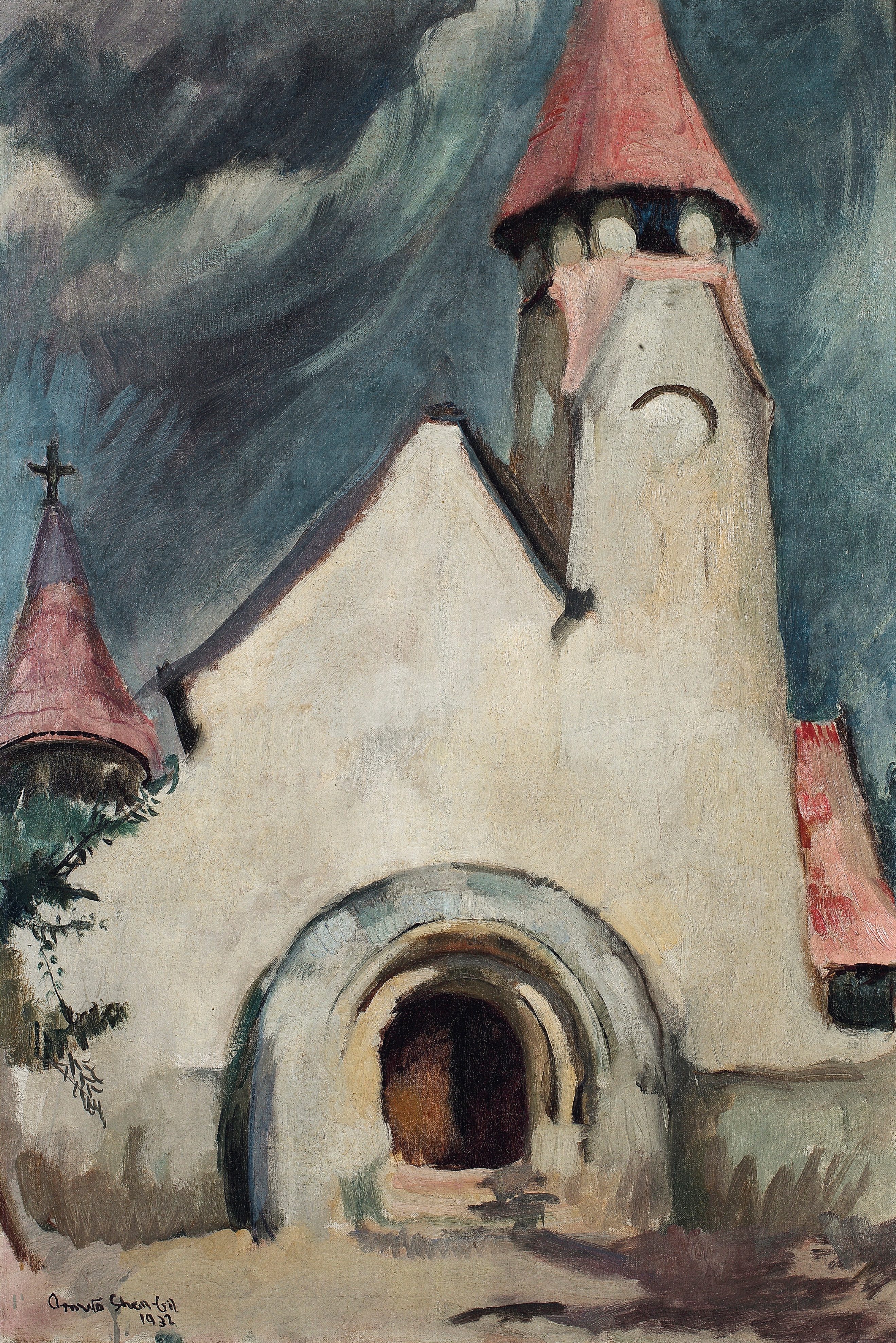 "Untitled (Hungarian Village Church)," by Amrita Sher-Gil. Courtesy Christie's.
The artists represented are among the country's finest, a testament to Gandhy's curatorial skills -- from Syed Haider Raza to M.F. Husain. Even the sale's location is a nod in his direction: the Taj Mahal Palace hotel, where artists gathered for decades for salons Gandhy organized.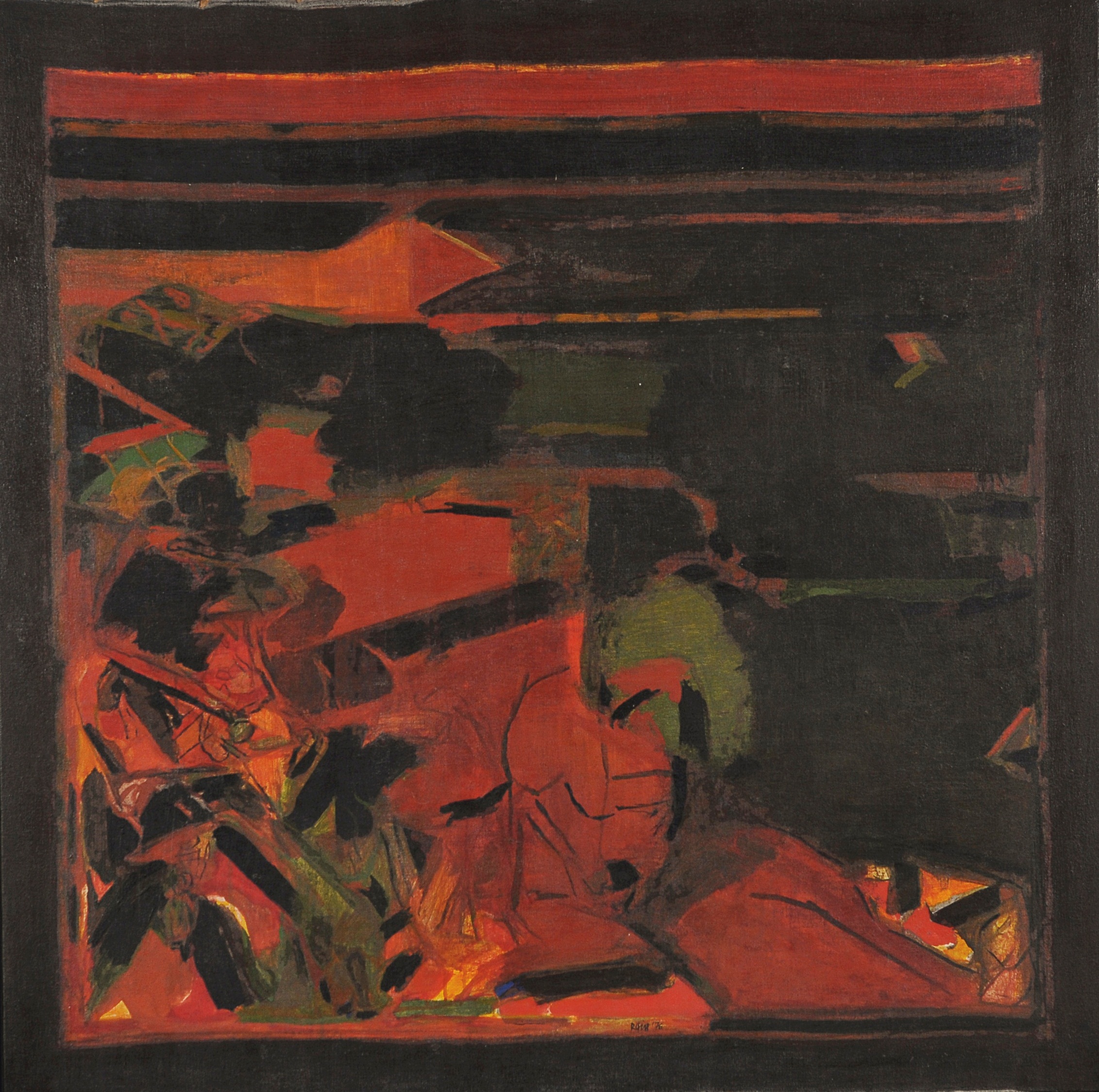 "Untitled (Matheran)," by Syed Haider Raza. Courtesy Christie's.
Gandhy was an unlikely legend. A skinny, bespectacled Parsi who looked more like a shopkeeper -- as he was at one point -- than a tastemaker, he started his frame factory solely as a way to make cash. The idea came from a Belgian tourist he met by chance, Roger Van Damme, whose father, a framer, handled "the works of Flemish masters," according to Gandhy's own recollection, transcribed by his granddaughter in a sweeping 2003 essay for Seminar Magazine.
The Van Damme son had traveled to India after reading an article about the local habit of keeping pictures of gods and goddesses at home. India, he assured his young listener, Gandhy, was "a captive market to sell frames."
"Untitled (Landscape)," by Vasudeo S. Gaitonde. Courtesy Christie's.
Everything about the premise was unromantic, including the factory's name -- a portmanteau that stood for "chemical mouldings." But far from becoming a stopgap for Durga portraits, Chemould, started in 1940 by a 20-year-old Gandhy, his younger brother, and Van Damme, became a sort of Factory-slash-Neighborhood, with Gandhy as Andy Warhol-slash-Mr. Rogers.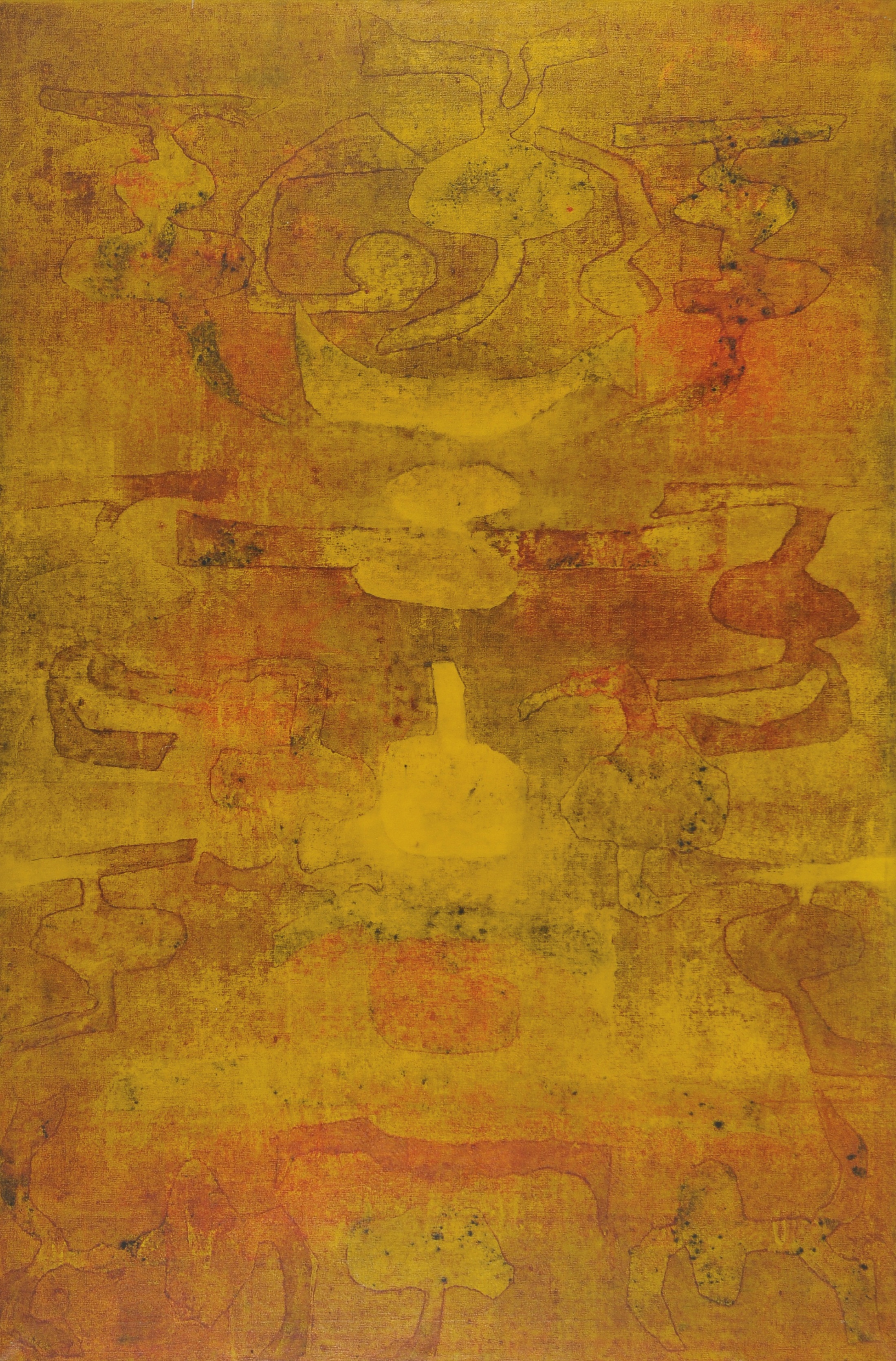 "Untitled," by Vasudeo S. Gaitonde, estimated to sell for more than a million dollars. Courtesy Christie's.
Geopolitics had as much to do with the factory's success as anything else. India's ports were changing. The tide that washed in Van Damme -- risen from the devastating force of World War II -- carried with it other enterprising Europeans. In Bombay, artists and businessmen from Austria and Germany were soon buying up the works of young Indian artists tied to the Independence movement, a group collectively known as the Bombay Progressives.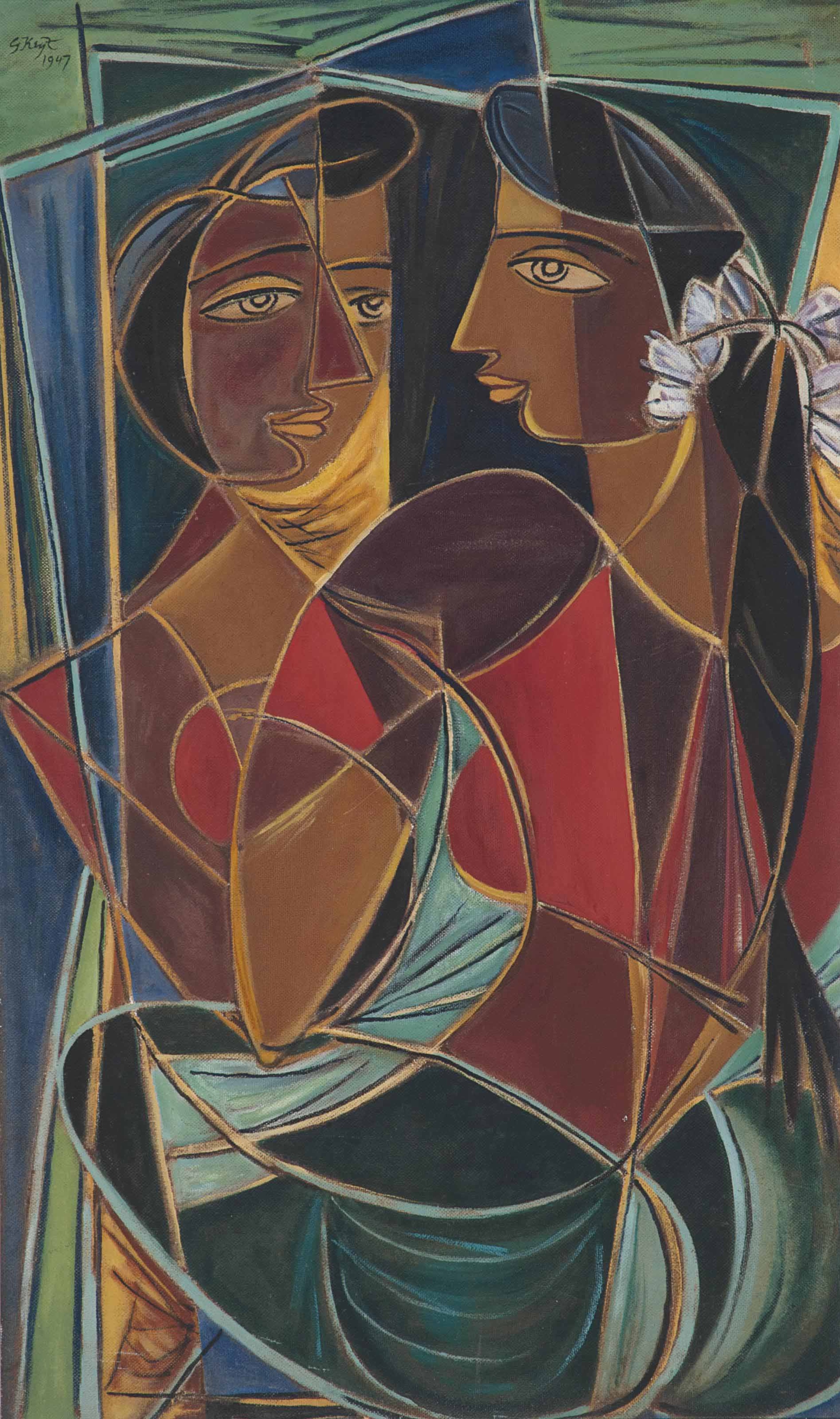 "Untitled (Reflection)", by Georges Keyt. Courtesy Christie's.
The Progressives happened to be making work that appealed to such expats. They had set themselves in opposition to a similar movement forming to the east, in the Anglophilic, and deeply divided capital city of Calcutta, now Kolkata.
This was the Bengal School. In its solemn figures, like the sari-clad subject of the iconic Tagore painting, "Mother India," the Progressives saw a strident new nationalism made worse by strains of English romanticism.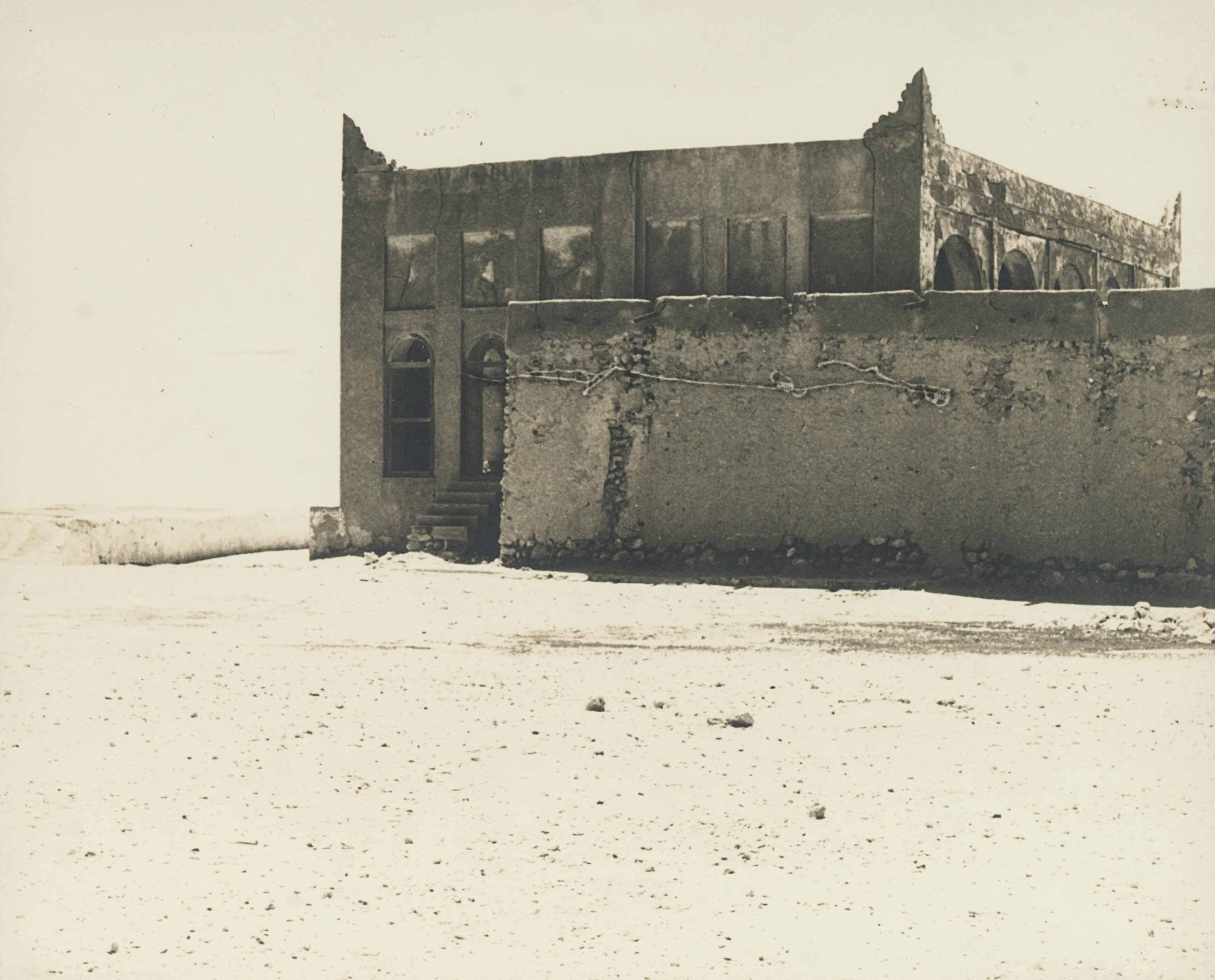 "Untitled," by Nasreen Mohamedi. A photographic print on paper. Courtesy Christie's.
The Germans -- political enemy to the Brits, and new entrants to Bombay -- offered a more appealing aesthetic model. Into Chemould streamed canvases informed by the hard notes of German Expressionism, abstractions devoid of obvious symbolism but packed with traditional colors and shapes.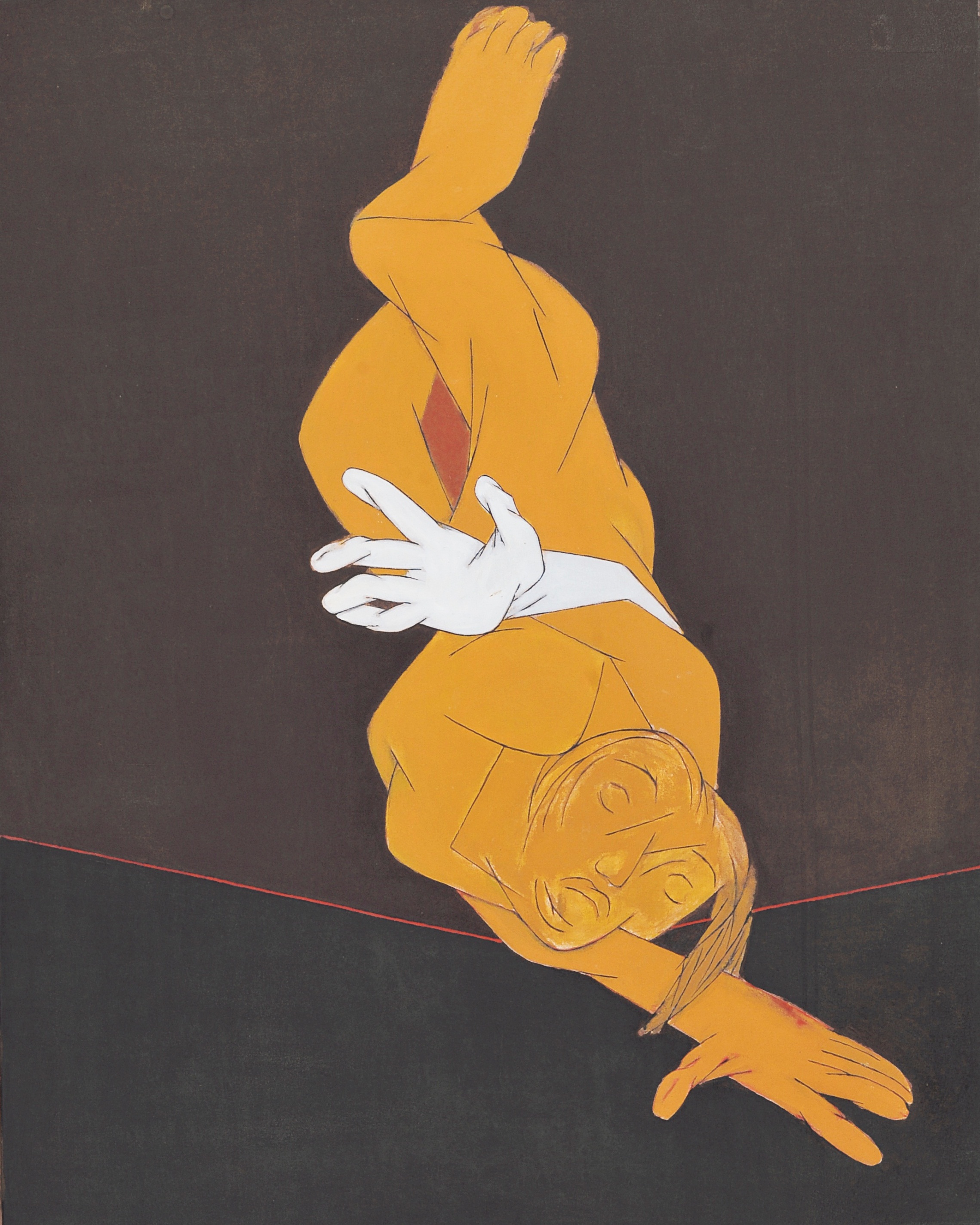 "Untitled (Falling Figure)," by Tyeb Mehta. Courtesy Christie's.
As the city changed, so did Gandhy. He discussed the shift in the Seminar essay:
"I can't say honestly that I was interested in art to begin with, or that I had any great knowledge of it. I got interested through my friends [Walter] Langhammer and [Rudi von] Leyden, after seeing their great enthusiasm for contemporary Indian art. I was moved by their belief in the future of Indian contemporary art. And once I began interacting with the artists –- they were such beautiful, trusting people, Ara and Raza and Hebbar -– I felt I could be a go-between... I felt I had a distinctive role to play."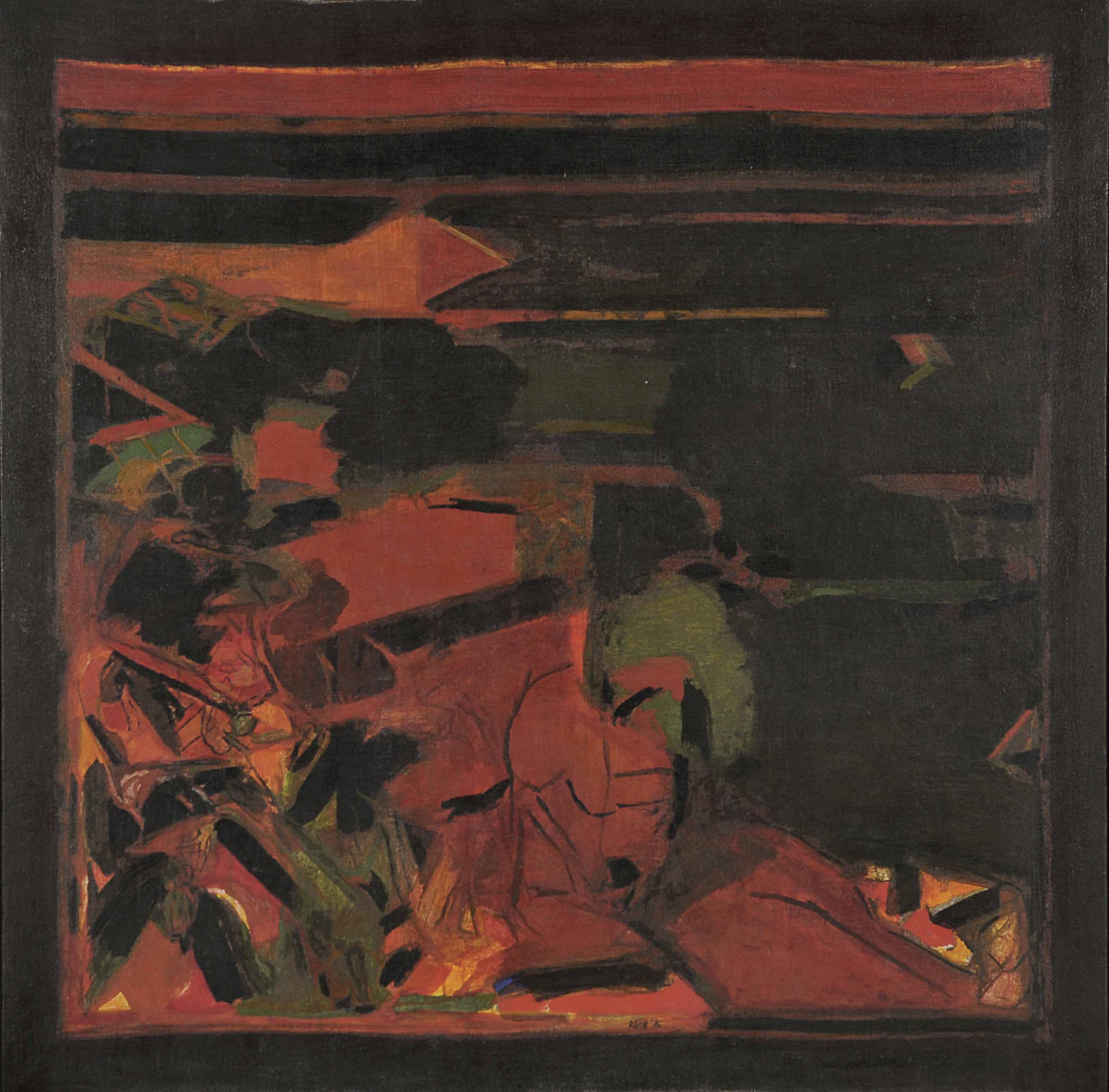 "Untitled (Matheran)," by Syed Haider Raza. Courtesy Christie's.
At first, that role was as a framer, a task Gandhy took seriously. The frame "should act as a sort of impresario," he reportedly wrote in 1946, in the inaugural issue of the critical quarterly Marg, "the picture always remaining the star performer, whether it be an original [Alessandro] Botticelli, or [Paul] Gauguin print."
Gandhy saw himself similarly. When he eventually turned Chemould into a proper gallery (run by his daughter since his death last year), he became the dealer everyone wanted -- sensitive, and iconic -- the basis for "Kekoo Mody," the Parsi gallerist in Salman Rushdie's "The Moor's Last Sigh."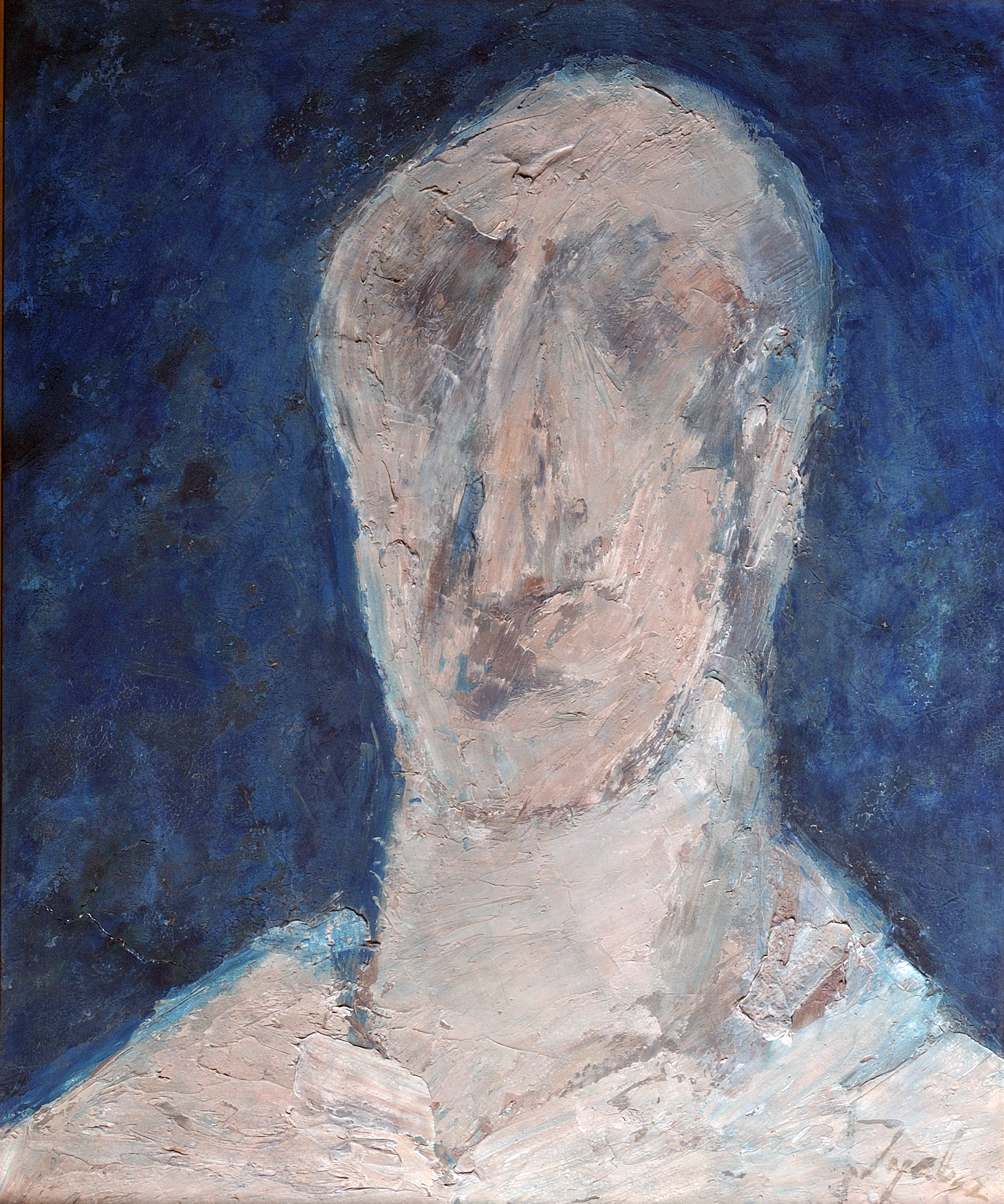 "Mahisasura," by Tyeb Mehta, also expected to fetch more than one million dollars. Courtesy Christie's.
The Progressivists made their mark too. While Chemould eventually opened a second location in Kolkata, the Christie's sale unfolds Thursday in Mumbai. Showcasing works by Ram Kumar, Tyeb Mehta and more, it ends a cycle in India, covering 100 years of South Asian art-making in one $8 million offering.
Scroll through a preview of the sale above and let us know your thoughts on the inaugural auction in the comments.