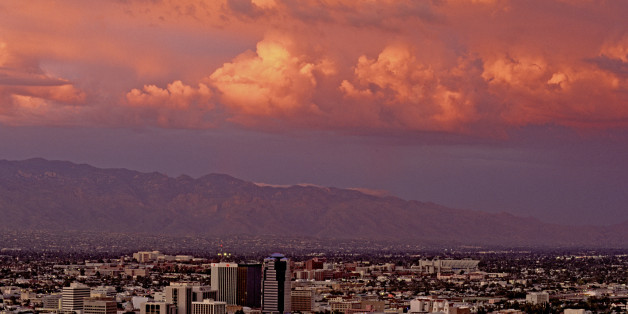 Gracias, Arizona State, for asking me to be this year's Hispanic Convocation keynote. I'm sure it's a mercy offering to UCLA, after your Sun Devils demolished my Bruins this year in football. No hard feelings--hey, at least we both kicked the nalgas of USC this season, right?
When I announced that I was giving a speech here today, congratulations came from across the country. But also invading my inbox were the inevitable insults--not toward me, but toward the state of Arizona. "Don't forget to take your papers!" was the most obvious dig. "Watch out for Sheriff Arpaio!" was another one--that one I took to heart, because he did have my former bosses at the New Times arrested a couple of years back. But the slams that I found especially egregious were those that insisted I shouldn't bother coming to this so-called evil estado in the first place.
Let's face it, folks: ustedes have a PR problem.