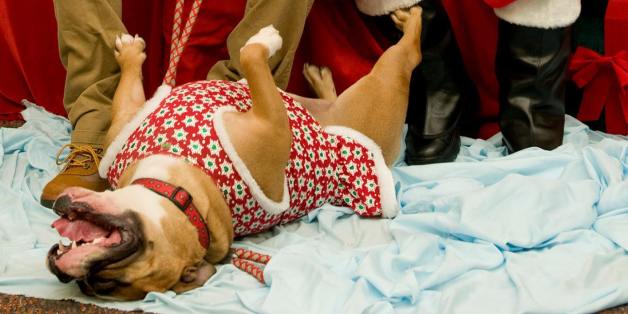 It was Lola's turn to sit on Santa's lap.
But what the pit bull/English boxer mix, who belongs to Miles Clark Gray of the Washington Animal Rescue League in D.C., really wanted for Christmas was on the floor -- in the form of a great big belly rub.
Lucky for Lola, it's the season for giving!
PHOTO GALLERY
Lola Meets Santa
And here are a whole bunch more pups who are (mostly) full of holiday cheer:
PHOTO GALLERY
Dogs (Mostly) In The Holiday Spirit