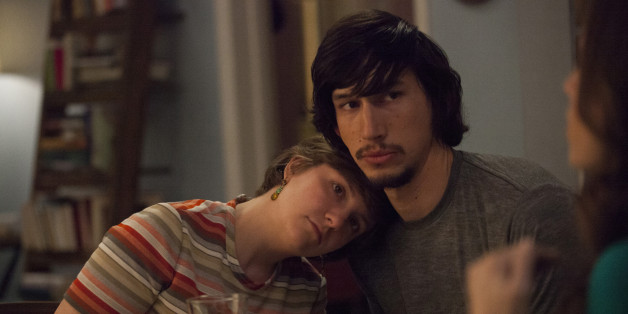 Lena Dunham's "Girls" Season 3 returns to HBO on Jan. 12, 2014, and the trailer promised a whole lot of cluelessness and one post-hacksaw haircut.
HBO recently released the episode descriptions of the first few episodes, giving hints about what's to come for Hannah, Jessa, Shosh and Marnie. They also released the first set of episode stills, showing Dunham's continued love of horizontal stripes and side braids. Based on info that's already been released, here's what we know is definitely going to happen on "Girls" Season 3:
Marnie (Allison Williams) has moved back to home to New Jersey and is still not over her breakup with Charlie (Christopher Abbott). Rita Wilson is returning as a guest star, so we'll see more Marnie-mom interactions. But since Abbott quit "Girls" last season, it looks like she'll be reeling from heartbreak solo.
Jessa (Jemima Kirke) has a new friend Jasper, played by Richard E. Grant, who "illuminates her daddy issues."
Hannah (Dunham), Shoshana (Zosia Mamet) and Adam (Adam Driver) take a road trip to meet up with Jessa in the second episode, meaning Jessa has been hiding out within driving distance of New York City.
Adam and Hannah are officially living together. So much so that they host a dinner party at their apartment in the season premiere.
Gaby Hoffmann guest stars as Adam's "eccentric and emotionally toxic sister" and will show up in Episode 2.
Ray (Alex Karpovsky) does, indeed, become manager at a new restaurant but isn't over Shosh.
Danielle Brooks (a.k.a. Taystee from "Orange Is The New Black") will be the first black woman on the show.
Andrew Rannells will be back as Elijah, Hannah's gay ex-boyfriend, as we saw in the "Girls" Season 3 trailer.
Someone dies suddenly in Episode 3. According to HBO, Hannah thinks this impacts her eBook deal.
Take a look at the newly released photos from "Girls" Season 3 for more hints about what's to come: