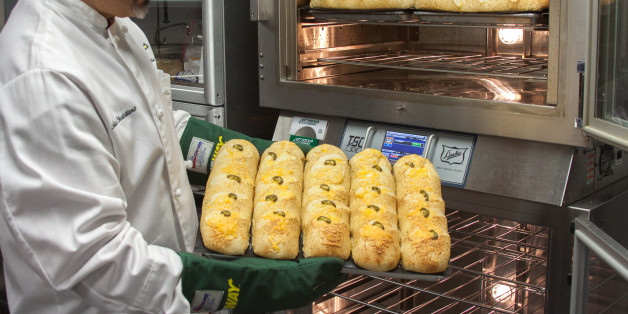 Attention sandwich-lovers: Subway is releasing a new Jalapeño cheese bread on Jan. 1. An earlier iteration of the bread was released six years ago, and Subway has been tweaking the recipe in anticipation of its re-release.
"Everybody is crazy for big heat and big flavors," Subway R&D Baking Specialist Mark Christiano told The Huffington Post. Subway released its creamy Sriracha sauce in November (for anyone who isn't sick of Sriracha yet), and the company wanted to introduce another spicy option.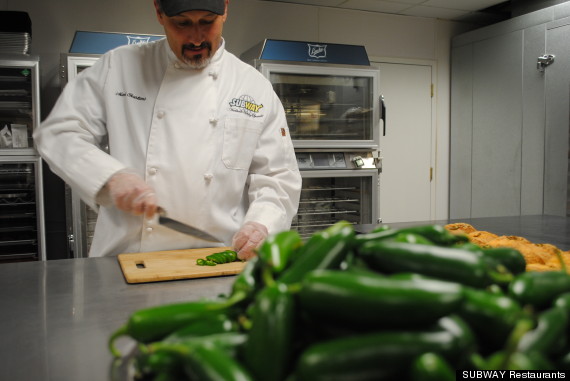 Subway is far from the first fast food chain to offer a jalapeño-cheese flavor combination, though. Blimpie has a jalapeño cheddar bread, Au Bon Pain has a jalapeño double cheddar bagel and Wendy's is reportedly testing a burger that will come on a cheddar jalapeño bun.
Subway currently offers nine flavors of bread, including garlic bread, which was introduced in September.
Christiano says the jalapeño cheese bread will stick around for six to eight weeks, with the potential to be added to the permanent menu.
BEFORE YOU GO
PHOTO GALLERY
Subway Sandwiches Around The World