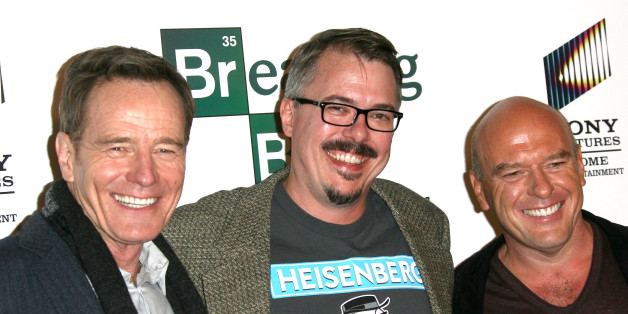 It's a job everyone thinks they could do, few are given the opportunity, and even fewer do it well. Landing a gig as a writer for cable or network TV show isn't easy, but once you got it, the pay isn't bad at all.
What writers make will seem paltry compared to what TV stars Ashton Kutcher and Sofia Vergara (who command a reported $700,000 and $175,000 an episode, respectively) rake in.
But per the Writers Guild of America minimum rates, a staff writer with a contract for at least 20 weeks, earns $3,703/week, while anyone at a level above a staff writer earns $6,036/week. Defamer did the math, and because network shows that run for a full season are usually in production for 26 weeks, producing 22 episodes, a staff writer makes just over $96,000, while a higher level writer takes home just under $157,000.
And those are just the bare minimum rates. Showrunners with hits on their hands are able to negotiable well above the WGA minimums. Just as "Mad Men" creator Matthew Weiner, who scored a reported three-year $25-$30 million contract with AMC, after a heated round of negotiations.
But as Defamer also notes, cable and network shows are held to the same minimum weekly rates, yet most cable shows only produce six to 12 episodes, which means some of TV's best writers aren't making nearly as much as their network counterparts due to production schedules.
With this in mind, it's not surprising that the WGA is asking for more compensation for cable show writers when it renegotiates its minimum rates with the Alliance of Motion Picture and Television Producers when their current contract expires in May 2014, according to Variety.
For a full list of the minimum weekly pay rates for TV writers, head over to the Writers Guild of America.

BEFORE YOU GO
PHOTO GALLERY
Critics Picks 2013-2014