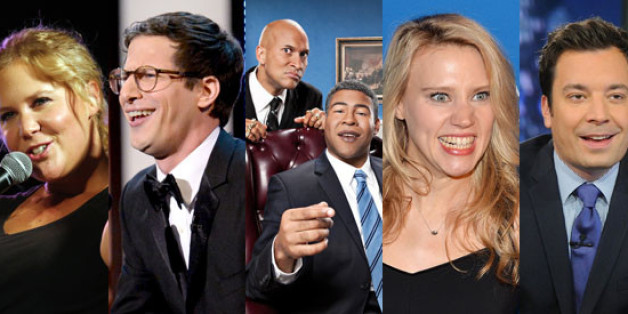 It was no easy task to determine which funny people deserved recognition at the end of 2013. We decided early that this list would not be a definitive "The Funniest People of 2013," because let's face it, such a task would be a fool's errand. Plenty of the funniest and most beloved comedy writers, performers and personalities simply had a quiet year, and more power to them. We're glad that the crowded field of comedy saw some new voices to pop out, and some established voices got new opportunities.
We also want to be clear that this list is made up of intentionally funny people. Sorry, Rob Ford, Anthony Weiner and Ted Cruz.
Of course, we know you will have an opinion or two about the list. And we want to hear them! Let us know what you think in the comments, on Facebook or on Twitter.
PHOTO GALLERY
50 Funny People Who Had A Great 2013