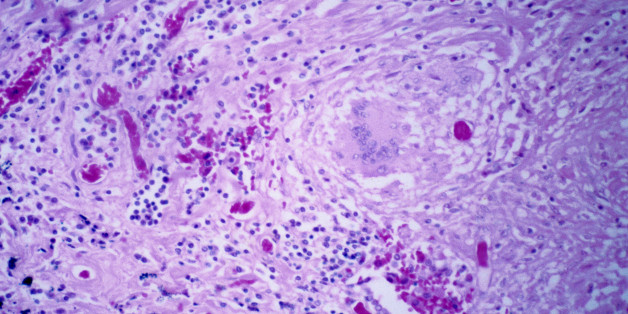 Dec 20 (Reuters) - Some 1,800 students and staff at a southern California high school are to be screened for tuberculosis on Friday, after one pupil was diagnosed with the disease and dozens more may have been infected, health officials said.
The mandatory medical screening at Indio High School about 135 miles (217 kms) outside Los Angeles comes after 45 students out of 131 who were screened for the illness this week tested positive for possible exposure.
The numbers of those potentially infected were higher than expected, but the "the likelihood of the illness being passed from one person to the next is remote," said Cameron Kaiser, a Riverside County health official who ordered the expanded school-wide testing.
Tuberculosis usually attacks the lungs, but can harm other organs. Symptoms can include a long-lasting cough, chest pain, coughing up blood, weakness, and fatigue.
Tuberculosis was once the leading cause of death in the United States, according to the Centers for Disease Control and Prevention. It remains a major global health problem. In 2012, some 1.3 million people died from the disease, the World Health Organization said.
Students were to have their test results evaluated on Monday.
Follow-up X-ray testing on Thursday identified five students who needed further examination for signs of the illness in the public high school in Indio, a city of some 80,000 residents, health officials said. (Reporting by Eric M. Johnson, editing by Elizabeth Piper)