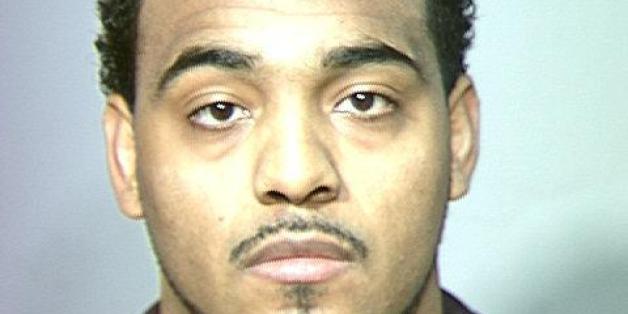 A federal civil case against a California ex-cop who had been accused of handcuffing and sexually assaulting a prostitute last year has been dismissed, according to the Modesto Bee.
Sheri Newton told investigators that Lee Freddie Gaines, then a Modesto police officer, sought her out and forced her to perform oral sex in an area motel room against her will in January 2012. "He came with one thing on his mind," Newton told the Bee earlier this year. "He got what he wanted and then he left." Newton also admitted she was working as a prostitute at the time.
The 27-year-old Gaines was originally arrested on a number of criminal charges, including oral copulation by force and being armed with a firearm while committing a sexual offense, which are both felony offenses. He was fired by the department shortly after the incident.
But Newton, 37, said in May that the Stanislaus County District Attorney's Office called her to tell her the charges were being downgraded to misdemeanors because of insufficient evidence, local ABC affiliate KXTV reported at the time.
Gaines ended up accepting a plea deal in May that only required him to admit that he solicited sex from a prostitute and that he engaged in petty theft for not working part of his shift. He reimbursed the city $32.57 for the work he missed while in the motel room with Newton, the Bee reported. He was sentenced to time served as part of the plea.
Newton responded by filing a federal lawsuit against Gaines in August 2012, asking for $4.5 million in emotional distress, pain, suffering and economic losses.
But U.S. District Judge Lawrence J. O'Neill dropped the case late last month, the local paper reported, because Newton did not follow court orders, including failing to appear in court. She had been representing herself since her attorney had left the case. The judge dismissed the suit on Nov. 26, which was not reported until Thursday.
"I am sincerely sorry for the actions that I took. My actions caused pain for others too numerous to count," Gaines said in a statement in May. "I hurt my family, friends, co-workers, the citizens of this city and the person I said 'I loved the most' -- my wife."
Gaines has repeatedly insisted that the sex was consensual.
Watch:
Newton talks to KXTV about Gaines's plea deal and why she was not satisfied: