Before there was President Barack Obama, the 44th president of the United States, there was Barry -- a basketball-loving, body-surfing local boy from the Hawaiian island of Oahu.
In an essay for his high school's alumni magazine, the Punahou Bulletin, published in 1999, Obama wrote of his home state: "The opportunity that Hawaii offered—to experience a variety of cultures in a climate of mutual respect—became an integral part of my world view, and a basis for the values that I hold most dear."
Make your Hawaii vacation a presidential one by visiting the historic places of Obama's early life.
Where he was born...



Kapiolani Medical Center, Honolulu, HI: Visit the hospital where the voice -- or, more likely, the cry -- of the 44th U.S. president was first heard. Previously known as the Kapiolani Maternity and Gynecological Hospital, this is where the infamous question of Obama's Hawaii birth certificate began. The president was born here on Aug. 4, 1961.
Where he surfed... Sandy's Beach: Growing up on an island will make anyone a beach bum and the president is no exception. Obama grew up body surfing the shore break waves at Sandy's Beach Park on Oahu's south shore.
The popular wave is still buzzing with locals, playfully carving through the sandy barrels. The wave can be a little dangerous for the less experienced, but you can take some notes while watching the president surf Sandy's in a video here.
Where he went to school...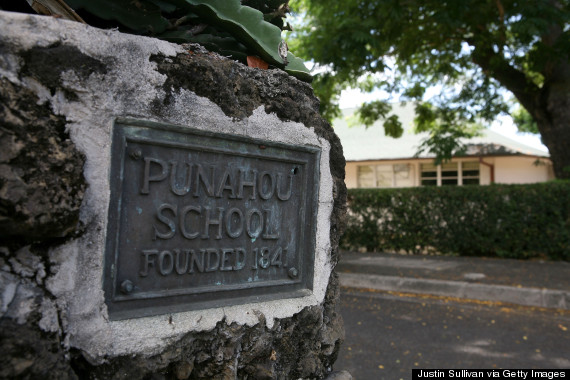 Punahou School, Honolulu, HI: Pass by the hallways and classrooms where the president endured the typical awkward growing pains of high school. Punahou School is one of the most prestigious private, college preparatory schools in the state. It's where Obama wrote poetry for the literary journal, played on the junior and varsity basketball teams, and even sang in the choir during his freshman year.
Bonus: Drive by Noelani Elementary School, where a very young Barry attended kindergarten in 1966. (Both school campuses are still open and active with students, but school approval is needed before stepping onto campus property.)
Where his parents when to college ... And made history... University of Hawaii, Manoa: The Obama family made history at the university in more than one way. Not only is it where Obama's mother, Ann Dunham, first met his biological father, Barack Obama Sr., sparking their eventual marriage on the island of Maui, it was also where Obama Sr., originally from Kenya, became the first African foreign exchange student in the university's history.
It's obvious that the president's intellectual side is inherited from both of his parents. Obama Sr. graduated from the University of Hawaii, Manoa with a B.A. in economics and continued his education at Harvard. Years later, Obama's mother would graduate from the same university, earning a B.A. in both anthropology and mathematics.
Where his mother's ashes were spread... Lanai Lookout: Pay your respects to one of the most important people in our president's life, his late mother, Ann Dunham. Drive down to Oahu's southeast shore, past the famous Hanauma Bay, to a view point right before Sandy's beach. This is where Obama and his half sister said their final parting words to Ann, as they spread her ashes into the Pacific Ocean.
According to the Washington Post, "This was where Ann wanted them to toss her ashes. She felt connected to Hawaii, its geography, its sense of aloha, the fact that it made her two children possible -- but the woman who also loved to travel wanted her ashes to float across the ocean."
BEFORE YOU GO
PHOTO GALLERY
Barack Obama's Style