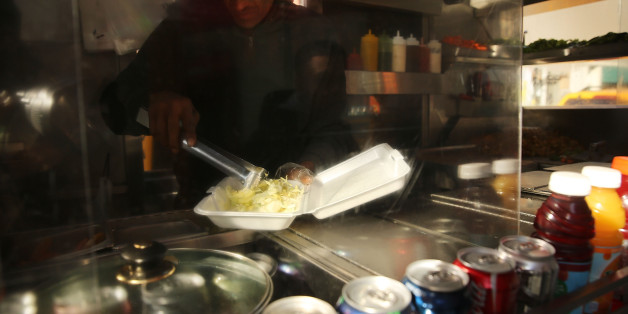 New York City Council members passed legislation to clear the way for a ban on plastic foam containers Thursday. The approval came as a victory to Mayor Michael Bloomberg, who first introduced the initiative at his final State of the City address this past February.
The decision will allow officials one year to see if polystyrene foam can be recycled sufficiently and be "environmentally effective, economically feasible and safe." If not, the ban will be enforced in July 2015.
Mayor-elect Bill de Blasio has voiced his support for the plan.
"This is a very important step forward to reduce the city's solid waste stream, to reduce the amount of products that are out there that are dangerous and literally living on for half a century in our landfills," Speaker Christine Quinn said.
Opponents of the ban say it will burden small businesses, mainly restauranteurs and street vendors, who rely on the material for its low costs.
A restaurant owner in Queens said he spent an average $1,600 every two weeks on 2,500 foam products. The new requirement to use plastic materials would likely see that figure double.
The New York Times reports one of the largest producers of foam products Dart Container Corporation spent nearly $1 million trying to block legislation and sway council members from supporting the ban.
While dozens of other cities, including San Francisco, have already enacted similar bans on plastic foam, if passed, New York City will become the nation's largest city to prohibit its use.