Pointillism is the artistic practice of creating an image through a repeated series of dots. As popularized by Georges Seurat, it's a time consuming process to be sure. But this post-impressionist technique has nothing on Bradley Hart's contemporary adaptation, using bubble wrap as a canvas.
That's right, Hart crafts masterful depictions of landscapes, nudes and iconic portraits all on the packing material most of us discard upon receiving. To create his detailed works, Hart injects each bubble individually with acrylic paint, allowing the excess pigment to drip down the piece. After completion the drippings are surgically removed to reveal an impression of the work. The two phases, injection and impression, give distinct yet equally stunning perspectives on a single image. "Viewed together, the pieces each seem to engage the other and the viewer becomes an observer of a relationship created between the two," Hart explains in his artist statement. See what he does with Seurat's iconic "Bathers"?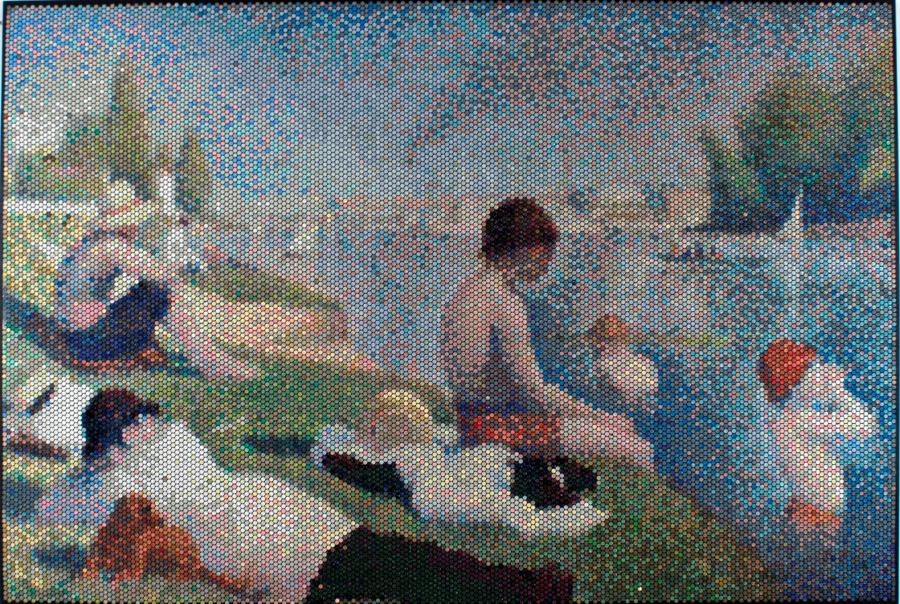 Bathers at Asnieres, Interpreted, Injection, 2013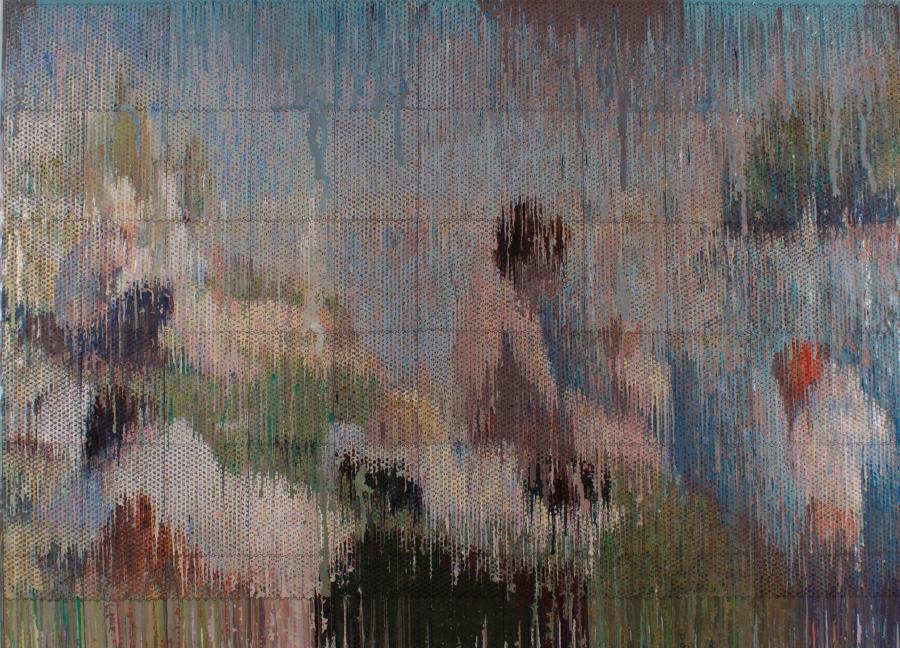 Bathers at Asnieres, Interpreted, Impression, 2013
Realizing Hart's unexpected medium is usually accompanied by a gasp and a few "oohs" and "aahs." Yet the whole bubble wrap thing is hardly just a gimmick. In fact, Hart's use of the pixilated material mirrors, in his view, the world of bits and bytes we live in. "On a general level bubble wrap (what I consider to be the quintessential dumb material) references the plastic nature and pixilated landscape of the current world," he explained in an email to The Huffington Post.
"The injections are a metaphor for the ways we punctuate our lives with google searches, selfies and Facebook posts. The mass manufactured, rigid uniform hexagonal grid of the material represents various codes mimicked in my process. The antithetical idea of protection versus fragility of the substance itself is also endemic to the work."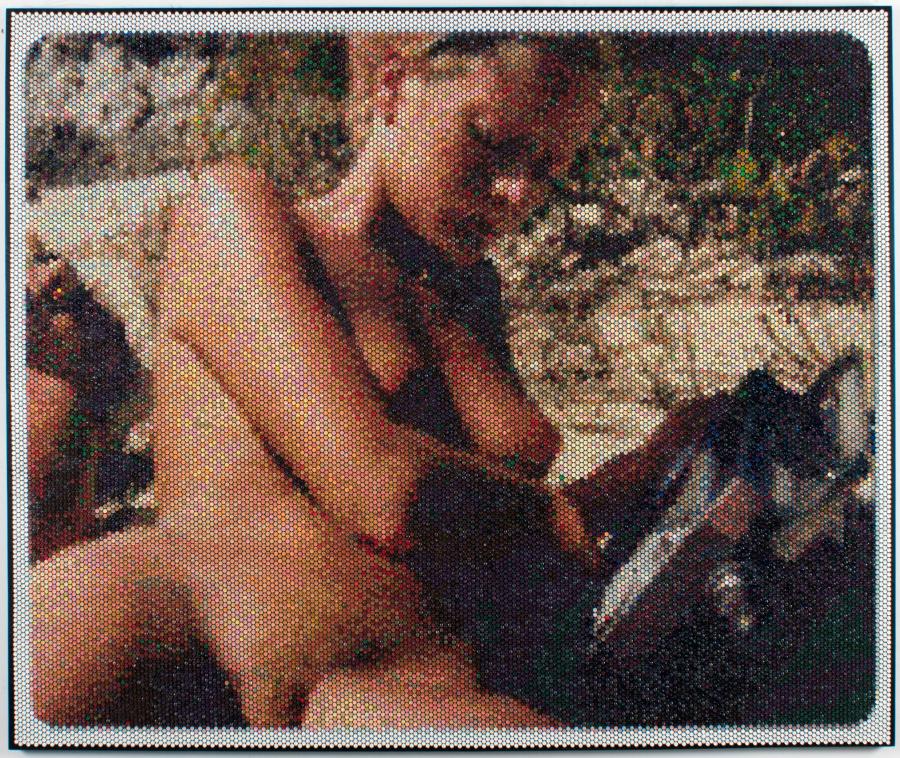 Nude, Injection, 2013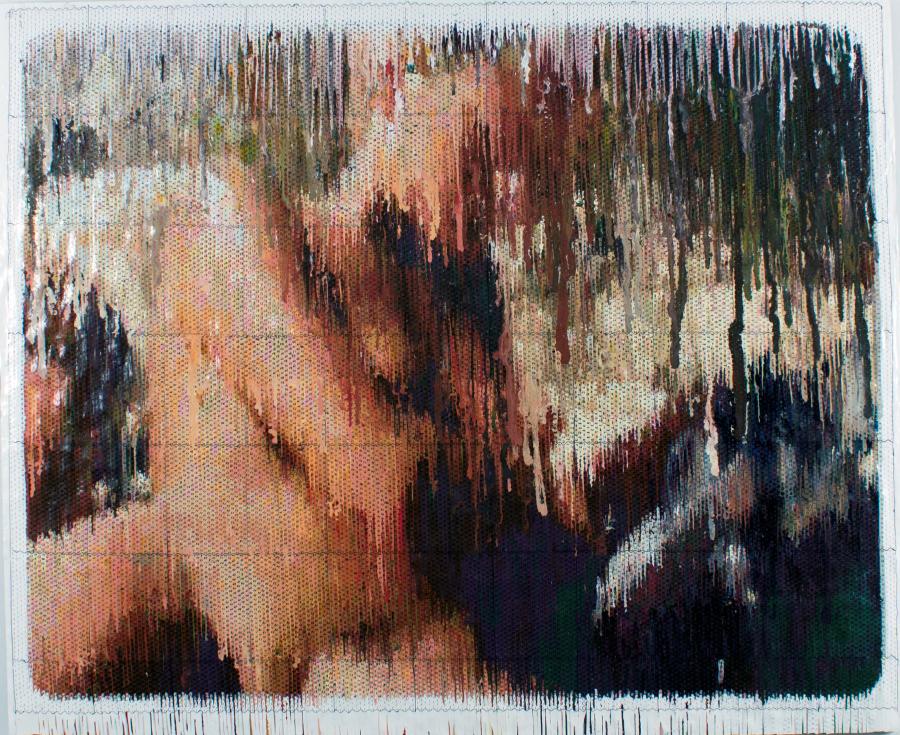 Nude, Impression, 2013
Much of Hart's subject matter, upon closer look, also contains some symbolic connection to the image of the popping bubble. The bubble wrap adds an additional layer of poetry to the visually compelling works, which, not surprisingly, take hundreds of hours to create. "The injections take on different meanings in each series, whether it be the financial bubble series, the heroin series, the memory series or the living with MS series. On a personal level, the process of injecting references my refusal to inject myself with disease-modifying medication for my own MS over the past decade."
See the rest of Hart's meticulous works below and let us know your thoughts in the comments.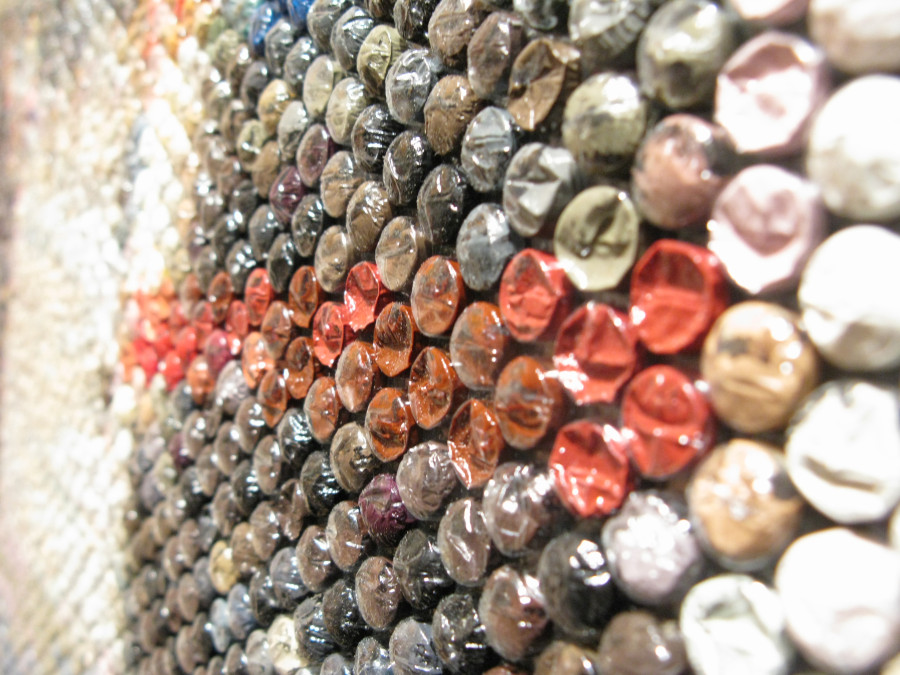 Amsterdam, Closeup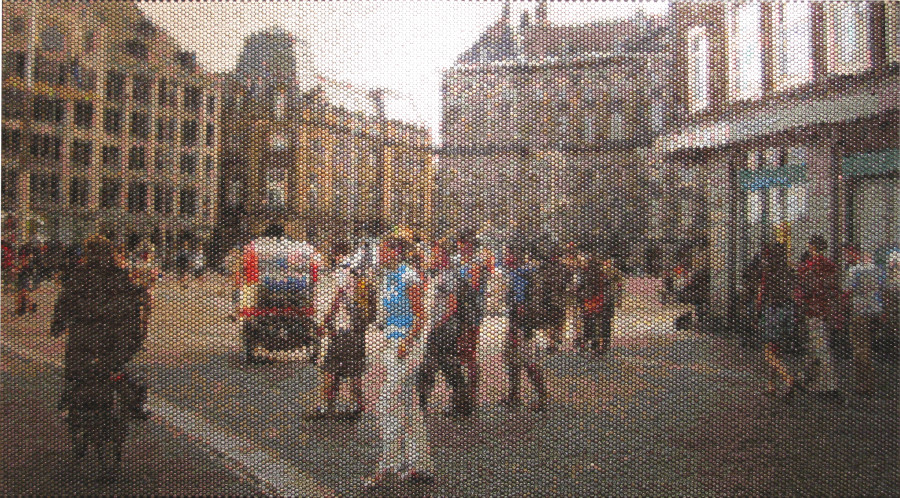 Dam Square, Amsterdam (injection), 2012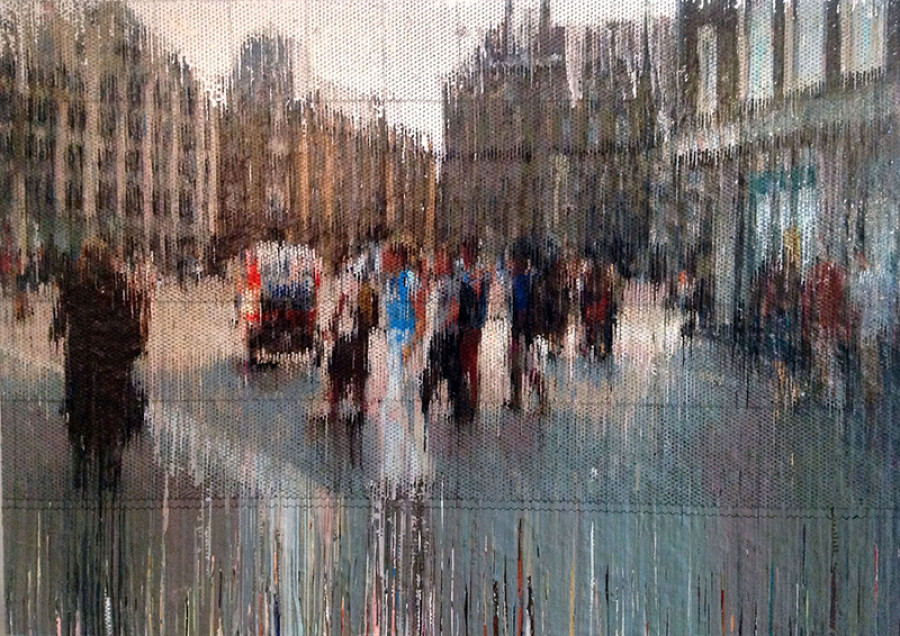 Dam Square, Amsterdam (impression), 2012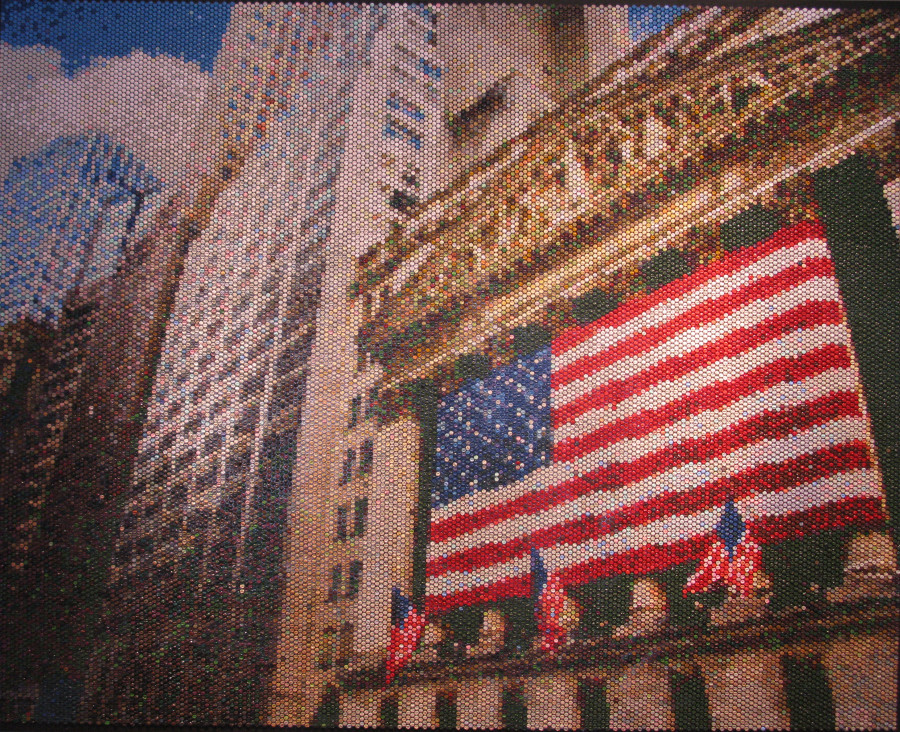 Wall Street, Injection, 2013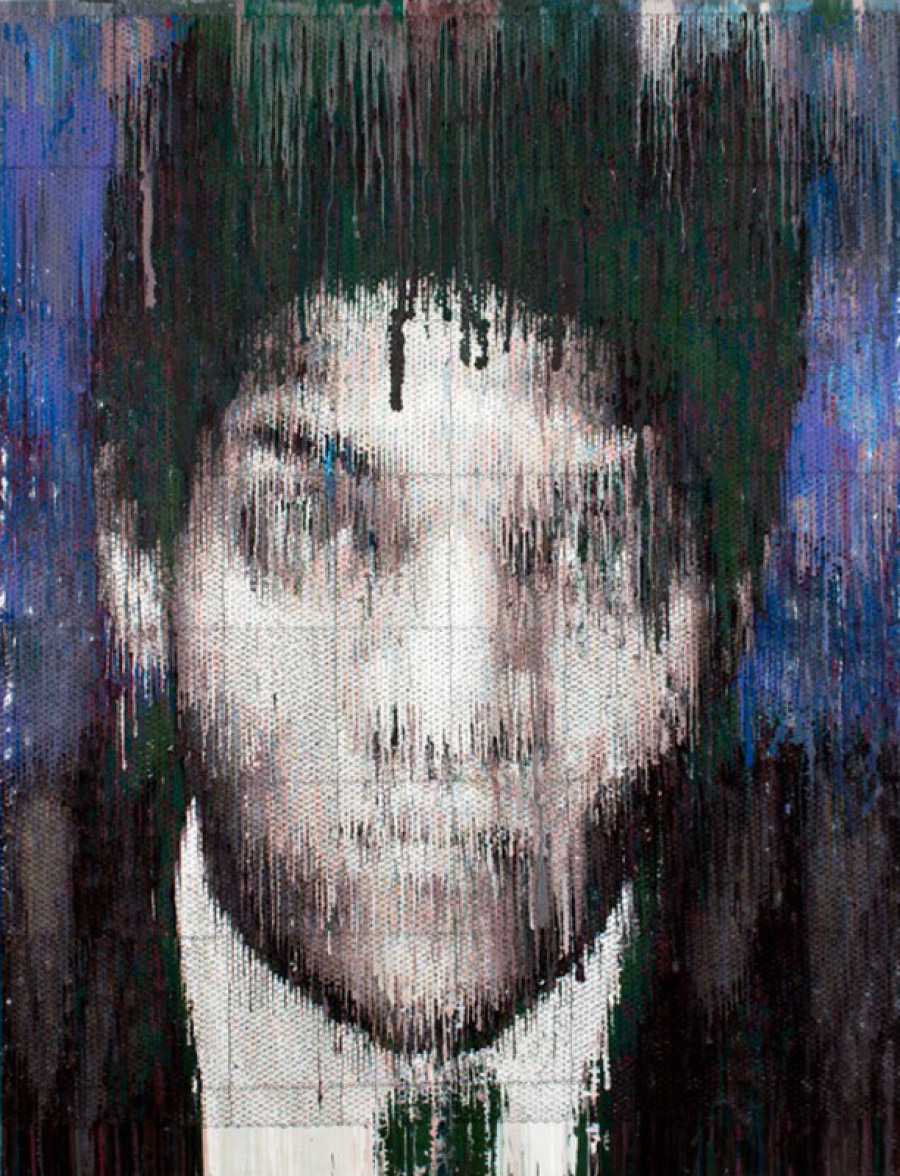 Basquiat (impression), 2013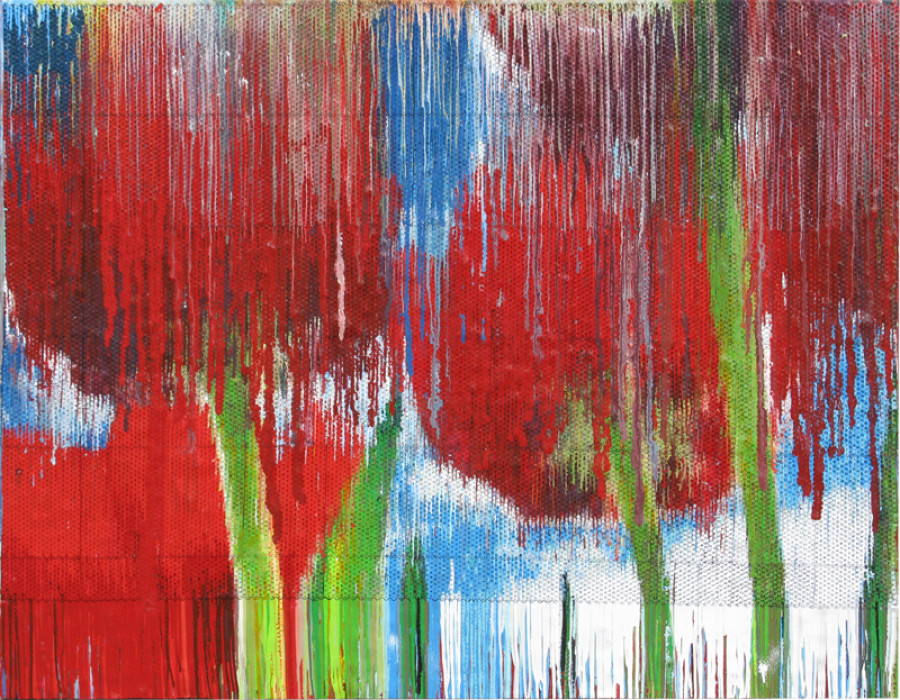 Tulips (impression), 2013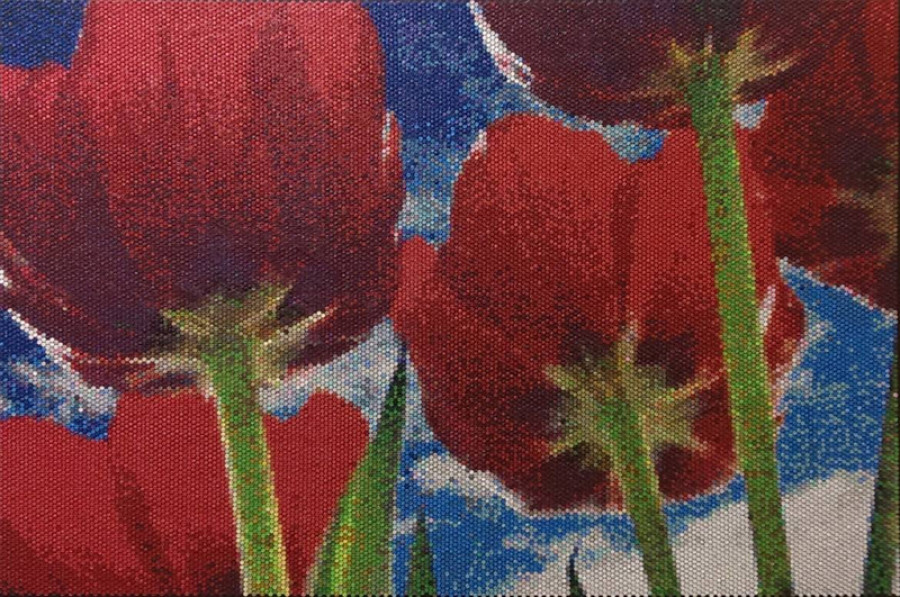 Tulips (injection), 2013
Visit Cavalier Galleries for more images and information.