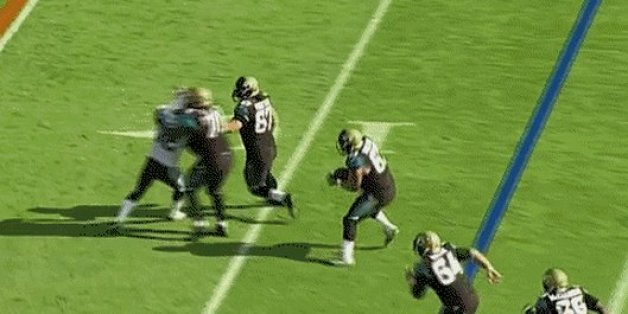 Days after Jaguars center Brad Meester announced his retirement, head coach Gus Bradley called a play for him.
Early in their game against the Titans, Jags quarterback Chad Henne found Meester on his right with a short pass. The 14-year veteran made a couple moves and gained nine yards for a first down.
Meester's family was shown cheering him on after he made his first career catch.
"It's something I seriously thought about for a long time," Meester said on Wednesday, per NFL.com. "It's been a tough decision for me because this is something that I love doing. ... But the more and more I thought about it, the more I know that it's time and I'm looking forward to that next chapter in my life and being able to spend some time with my family."
BEFORE YOU GO
PHOTO GALLERY
PHOTOS: NFL Week 16