It seems that Charlie Sheen is outraged about something once again. Following the "Duck Dynasty" controversy, Sheen posted a rant directed at Phil Robertson, which appeared to be written in the form of free verse poetry and included a photo of a pigeon that Sheen presumably mistook for a duck.
"Your statements were and are abhorrently and mendaciously unforgivable," Sheen wrote.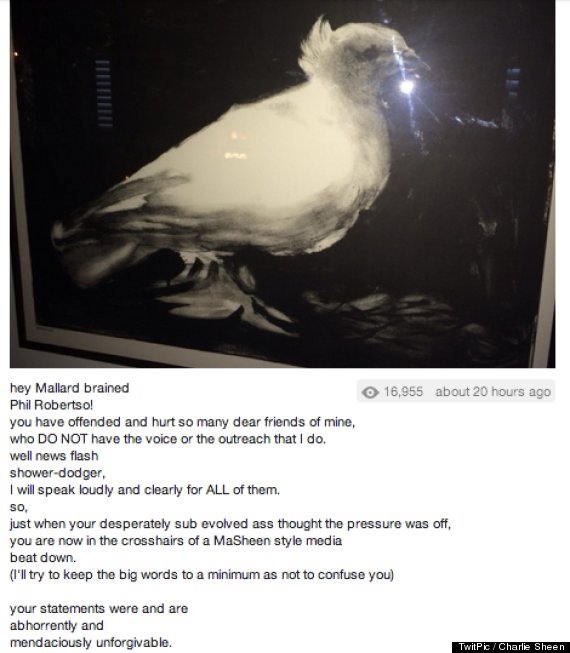 Sheen's comments come in light of a massive controversy surrounding Robertson, "Duck Dynasty" and A&E. The Robertson family patriarch has been placed on hiatus as a direct result of his anti-gay comments published in GQ.
Robertson has since responded in a grand non-apology, stating, "I would never treat anyone with disrespect just because they are different from me." Meanwhile, the family has defended his offensive remarks, publicly stating that they are "disappointed that Phil has been placed on hiatus for expressing his faith."
In the latest update on the matter, A&E has announced that Robertson will return to the show in January.
BEFORE YOU GO
PHOTO GALLERY
Celebrity News & Photos